Jennifer and her daughter Benita approached me when they wanted to commission a one-off pendant as a 21st birthday gift for Jennifer's Goddaughter Joanna. They liked the idea of using a local craftsperson and enjoyed the process of designing something unique from scratch.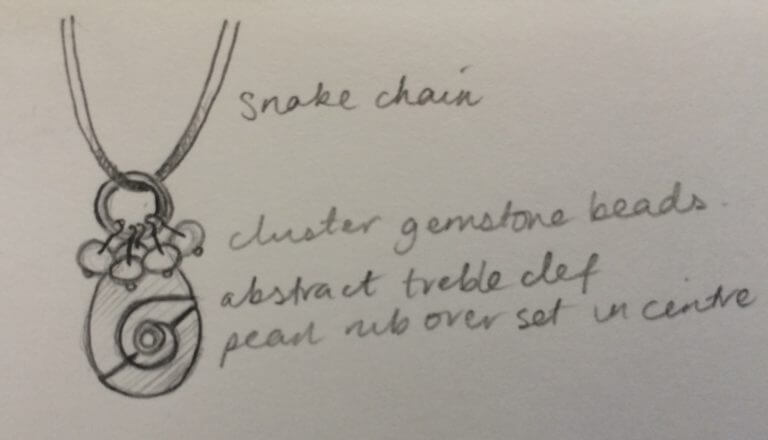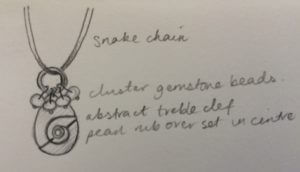 Benita had drawn up some ideas based on Joanna's love of music and combined gemstones into her designs to represent her immediate family's birthstones. We talked through the ideas and I drew out some designs that developed these initial sketches further. We moved away from the obvious music shapes and made the treble clef influence more subtle by enlarging just a part of it and engraving it at an angle.
We settled on a teardrop-shaped design with an engraved treble clef encircling a rub-over set pearl. The pearl represents Joanna's own birthstone, being born in June.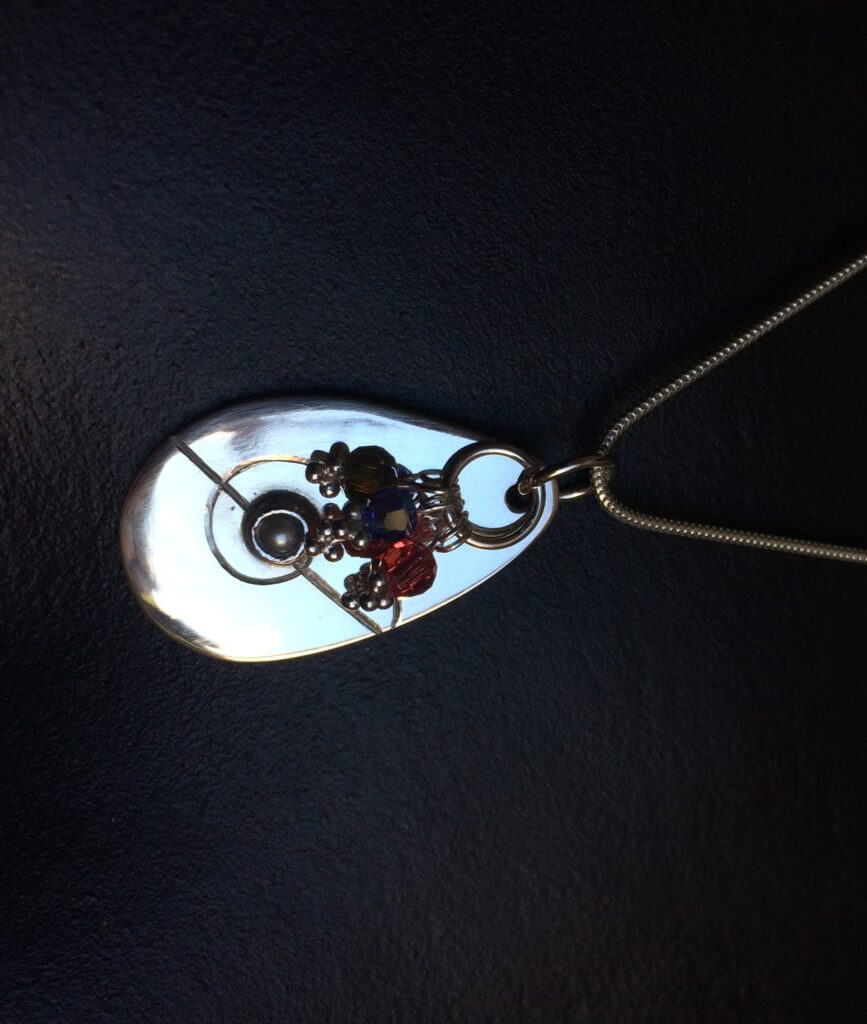 The cluster of Swarovski beads that hang on top of the pendant represent the colours of Joanna's family birthstones – green peridot, blue sapphire, red garnet and pink ruby.

This pendant hangs from an 18-inch snake chain with a magnetic clasp at the back to make putting the necklace on and off easier for Joanna who suffers from arthritis. We wanted the back of the chain to look as pretty as the front so added a further pearl on either side of the clasp.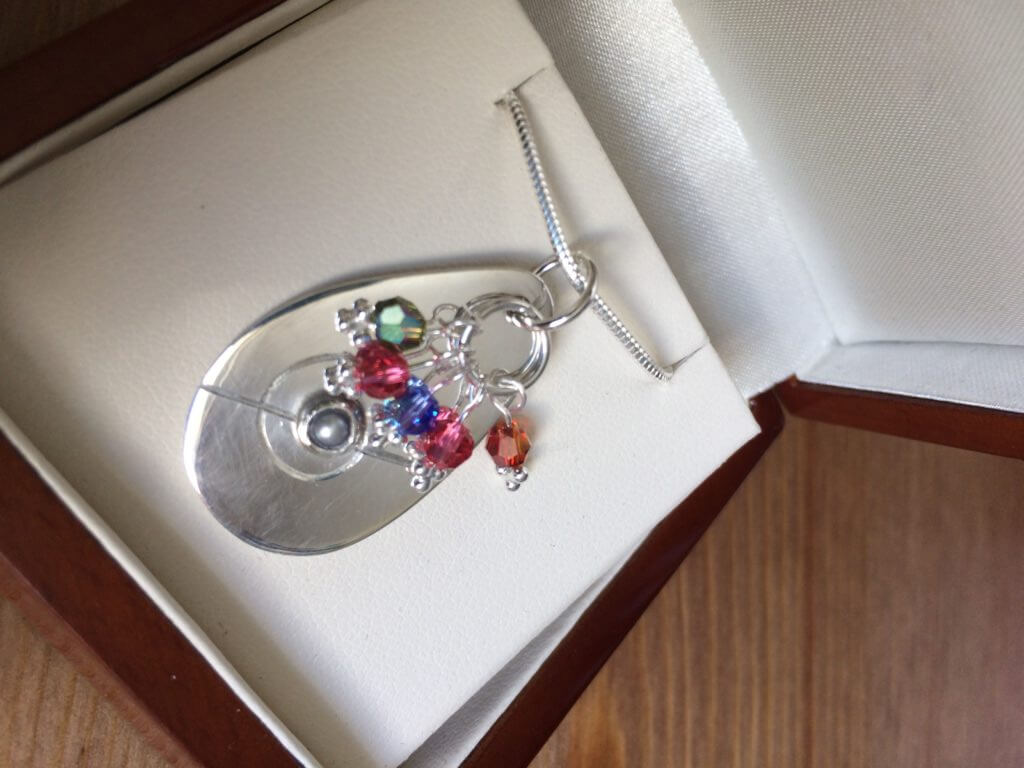 As with all my commissions, the pendant was sent to Jennifer and Benita presented in a tactile polished wood box ready for gifting to Joanna.
I am sure Joanna really appreciated the amount of thought that went into this special gift from her Godmother and I hope she has many years of enjoyment wearing it.
Are you thinking about a special gift for someone in your life, perhaps with a theme in mind such as this music and family inspired piece? I love to translate your ideas into wearable and beautiful pieces of jewellery that can be loved and worn for a lifetime, so do get in touch!