Have you ever had a necklace that got tangled or snapped that you wish you could re-string? Philippa had this exact problem with a Baroque coin pearl and garnet necklace she had made for her mother several years ago. It was much loved but had broken through general wear and tear.
The tigertail (wire/string) she had used was very fine and not up to the weight of the pearls and garnet. Her mother had loved wearing the necklace so she asked me to re-string it for her on a stronger tigertail.
The re-stringing process
I started by taking the original necklace apart. Luckily, Philippa had put a crimp between each bead which meant when it broke, the pearls and garnet did not scatter everywhere! Therefore we had all the original beads and findings to be used again.
The necklace was very short and Philippa liked the idea of making it a little longer. I added a garnet and pearl at the back of the necklace to both increase the length and add a design detail to the clasp area.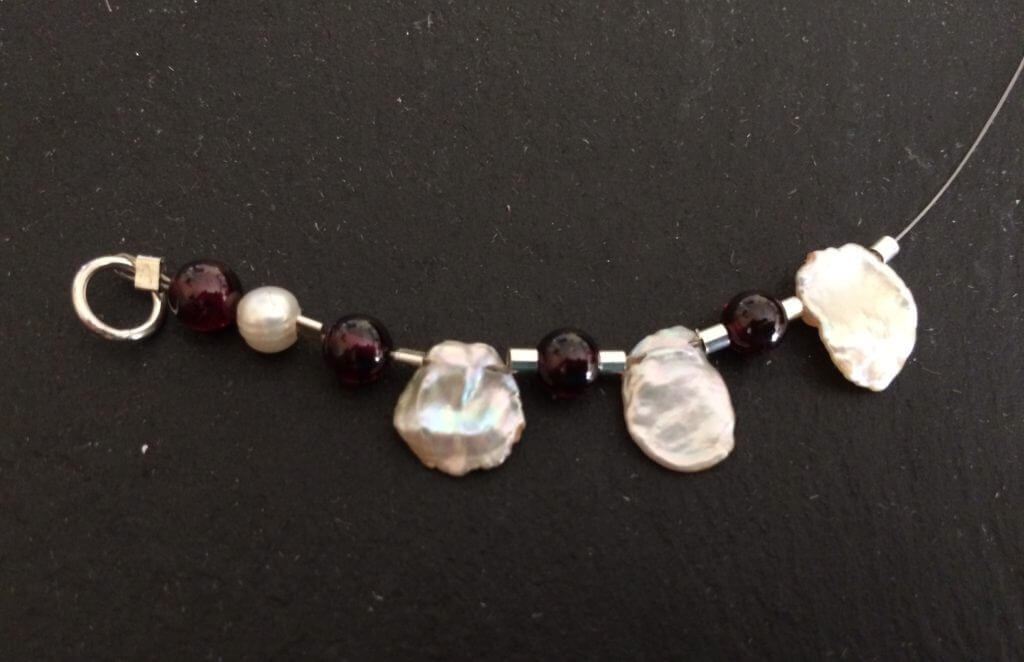 I chose a more appropriate tigertail to cope with the weight of the beads. I threaded it back on itself under the first three beads and under a total of three crimps to make sure it was really secure. All the pearls and garnets were threaded on before spacing them out slightly and closing all the crimps along the length of the necklace.
The finished article
With a few extra beads, we increased the length from a 12″ choker to a necklace which will sit lower on the neck at 14″. I managed to preserve the original clasp but added a larger jump loop for it to connect with.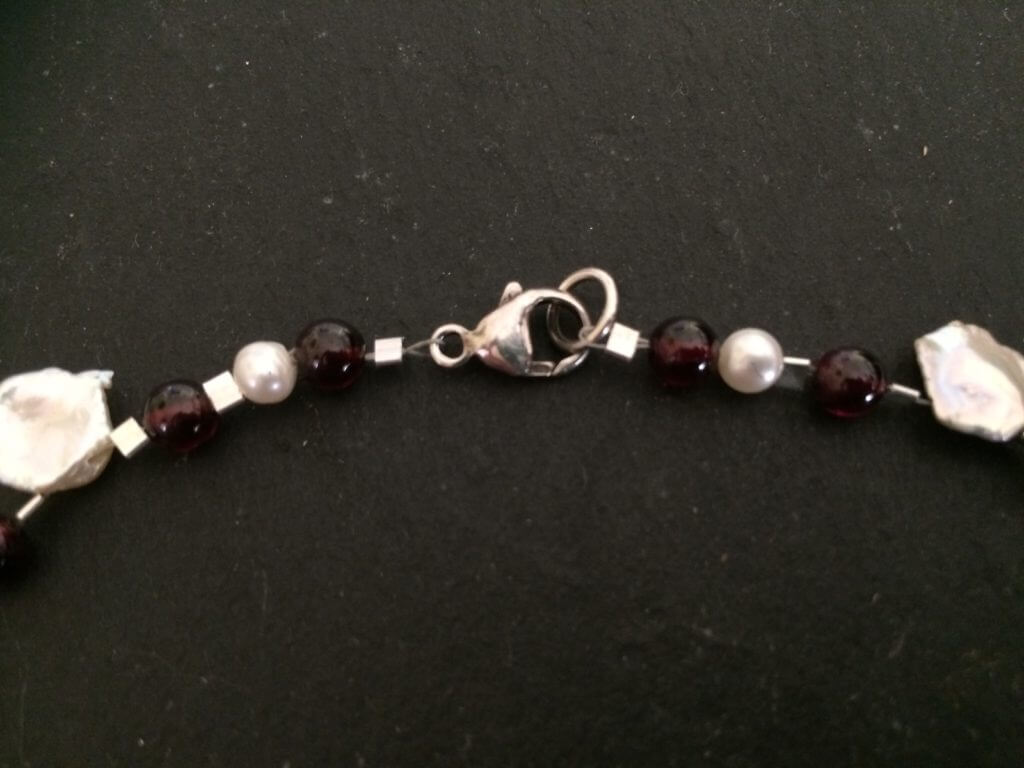 This is a lovely necklace that suits it's wearer perfectly so it was a pleasure to revive it to its former glory. If you have a similar project you'd like me to take a look at, please get in touch through the contact page. It doesn't have to be a precious item to be 'precious' to you – we will work with any type of material to make sure you can enjoy your much- loved jewellery again.