Every Piece of Jewellery Tells a Story
"We wanted to have a unique design just for us for our wedding rings but had no idea where to begin. Thanks to Jodie's support, our rings were made beautifully and successfully.

"Jodie listened to our taste from the beginning and helped us think through our ideas, no matter how abstract they were. We really appreciate her work as the customised result is absolutely amazing! She kept to our budget and included all of our requests.

"Throughout the process she led us with a delightfully hands on approach - we wouldn't have such beautiful rings without her. We love our wedding rings, especially the carving she designed which captures my husband and I just as we are. If I had a chance to advise a bride who is looking for a jewellery designer, I would like to recommend her absolutely fabulous work!!"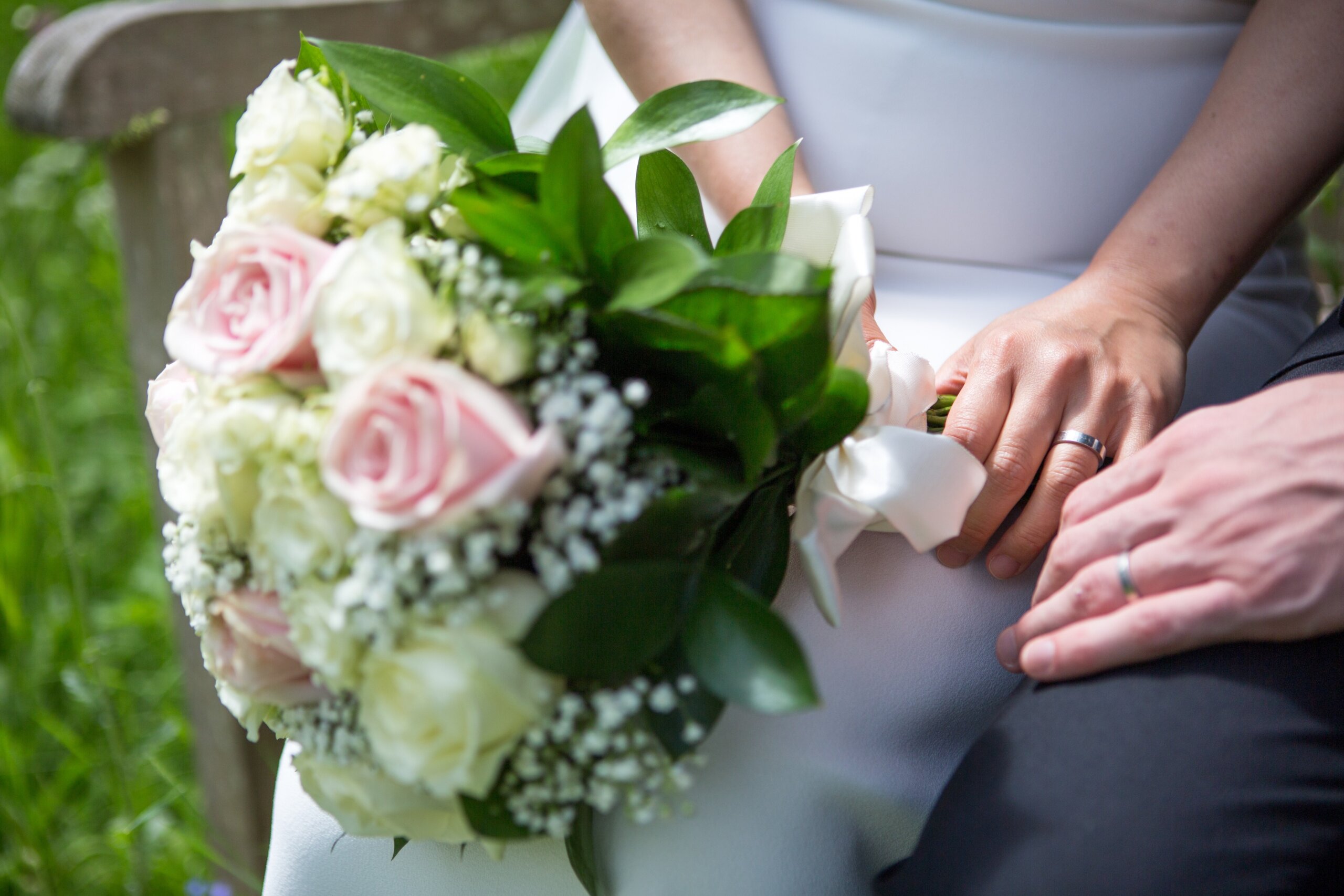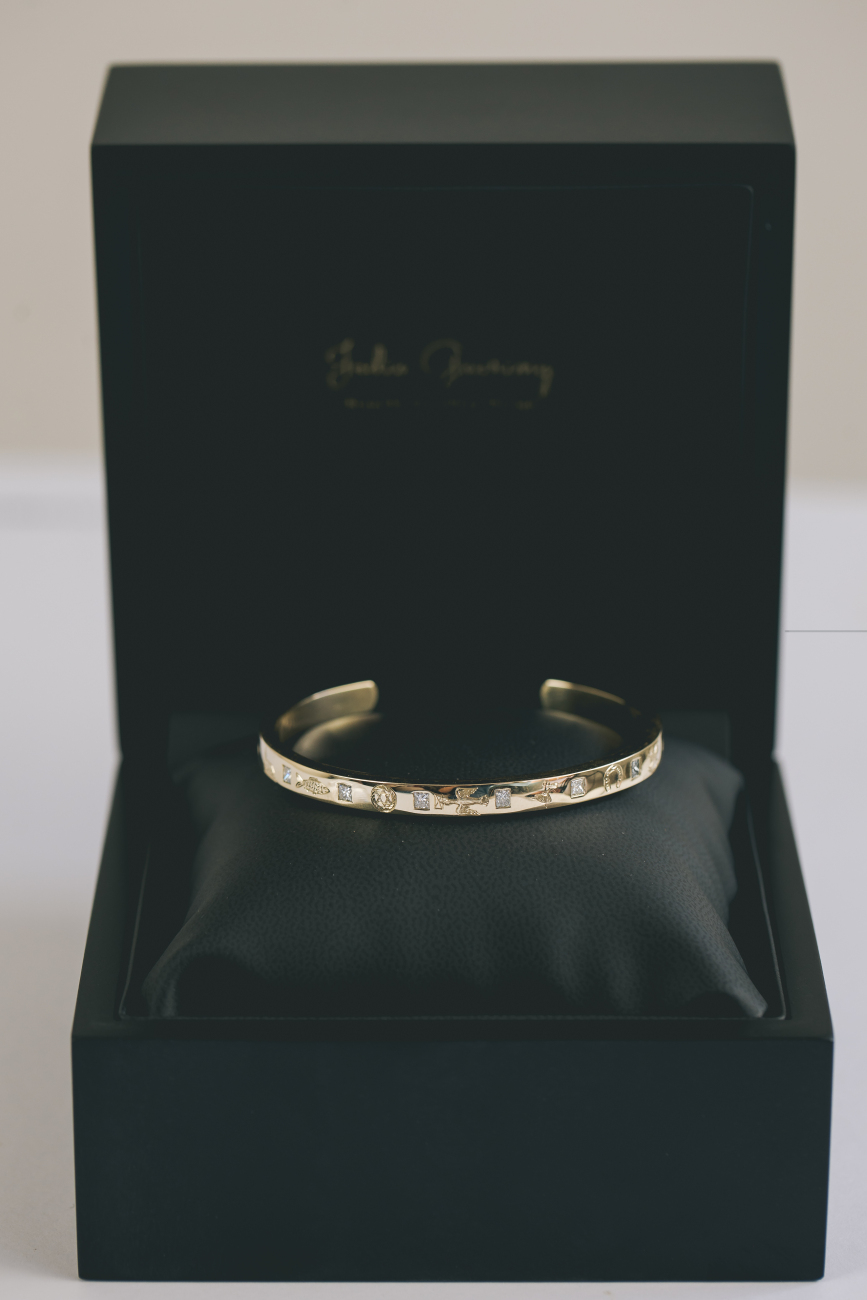 "Thank you so much Jodie, I love my remodelled charm bracelet.

You take so much care interpreting what your clients want, showing great skill in the design and care for the sentimental value of remodelled pieces. I can wear this comfortably knowing I carry all those memories with me in a modern easy to wear bangle."
"Thank you again for the wonderful transformation you worked on my ring. I loved it before, but I love it even more now! It is so beautiful and so much daintier (not to mention more durable!)

It brings me joy!"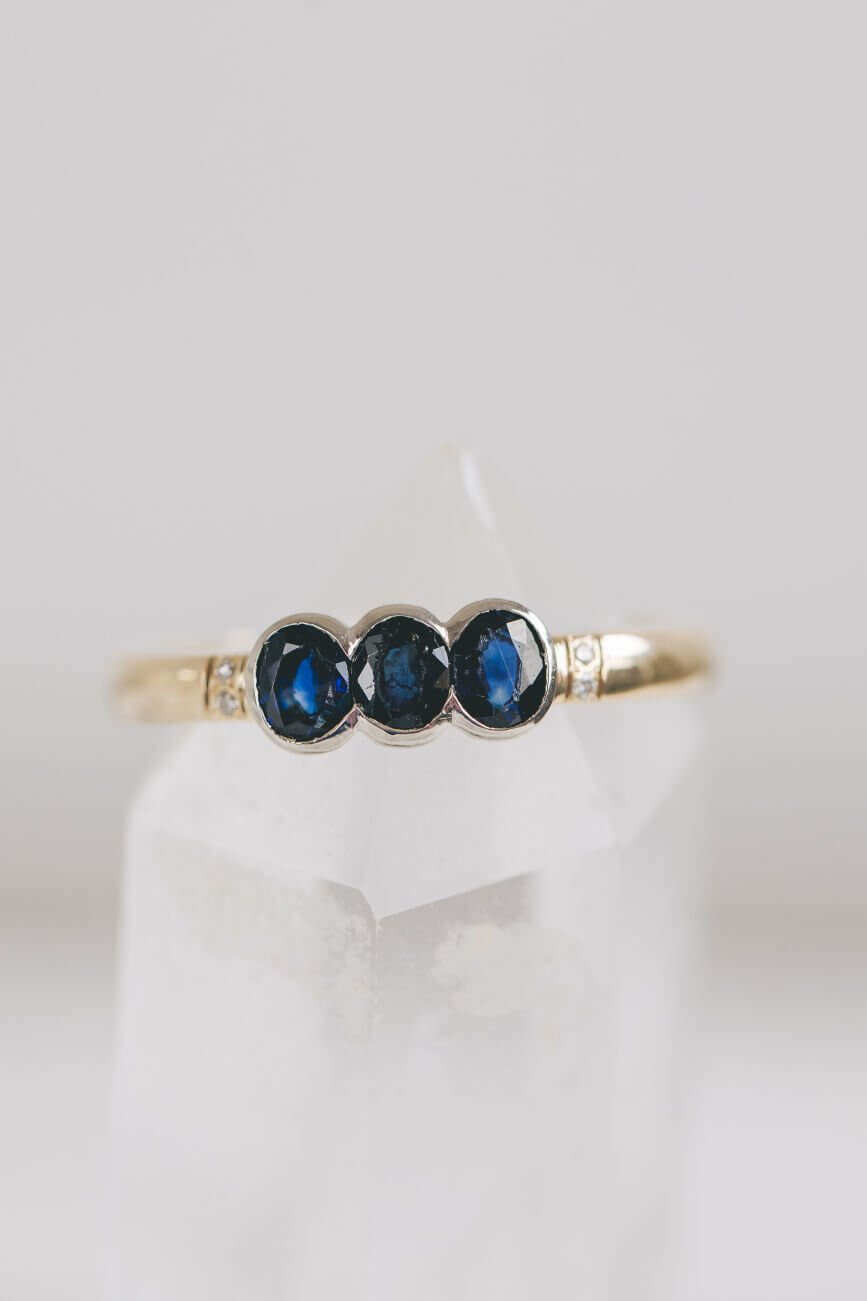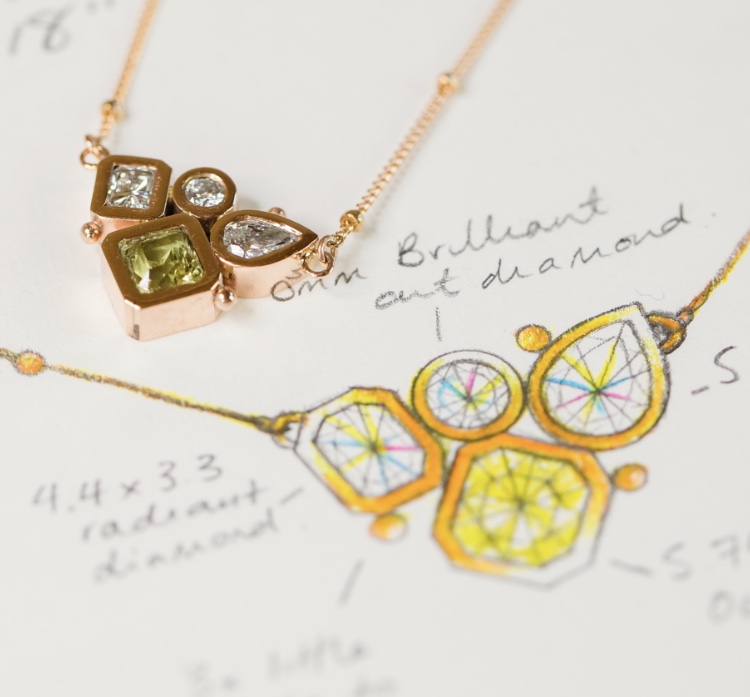 "I really can't express enough how absolutely delighted I am with it. Even in my head and with all those pictures and sketches going backwards and forwards, I never imagined it would be as beautiful and stunning as it is.

Thank you so much for your time and above all your patience. Obviously I've not seen everything you've designed, but this, to me, is your finest creation.

Thank you so, so much"
"Well as of Friday evening I have a very happy fiancé, with a ring she absolutely loves!

Thank you so much for you amazing work. It couldn't have turned out better."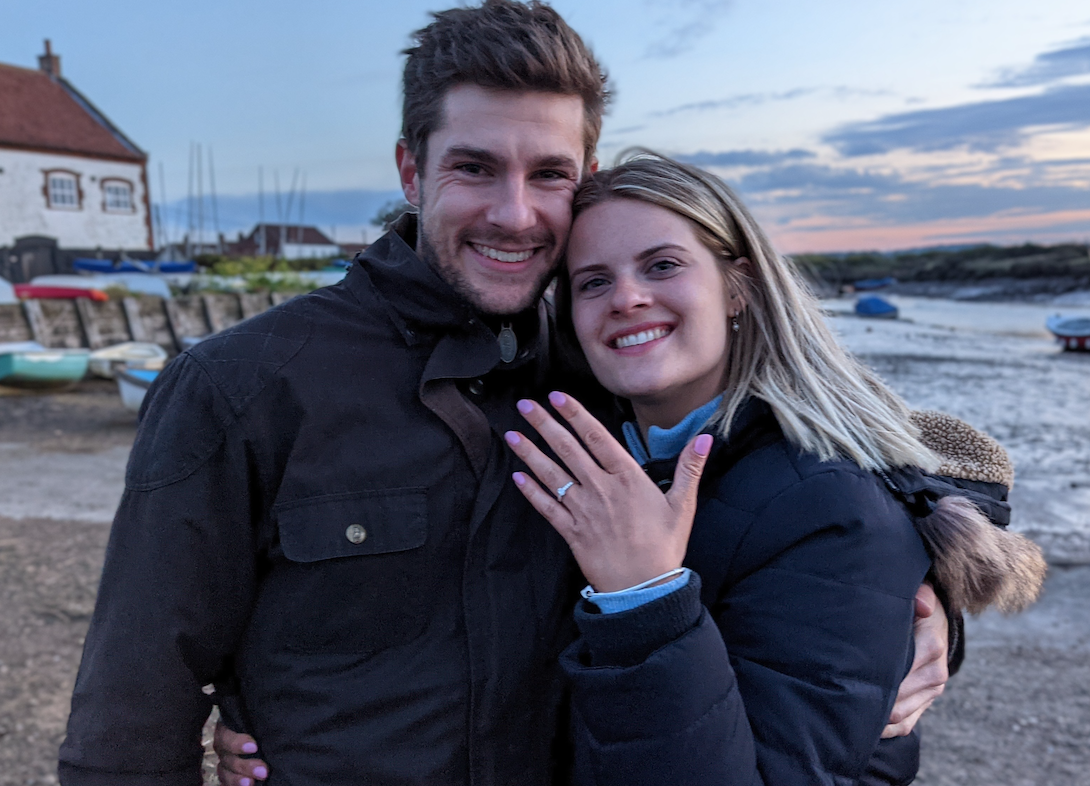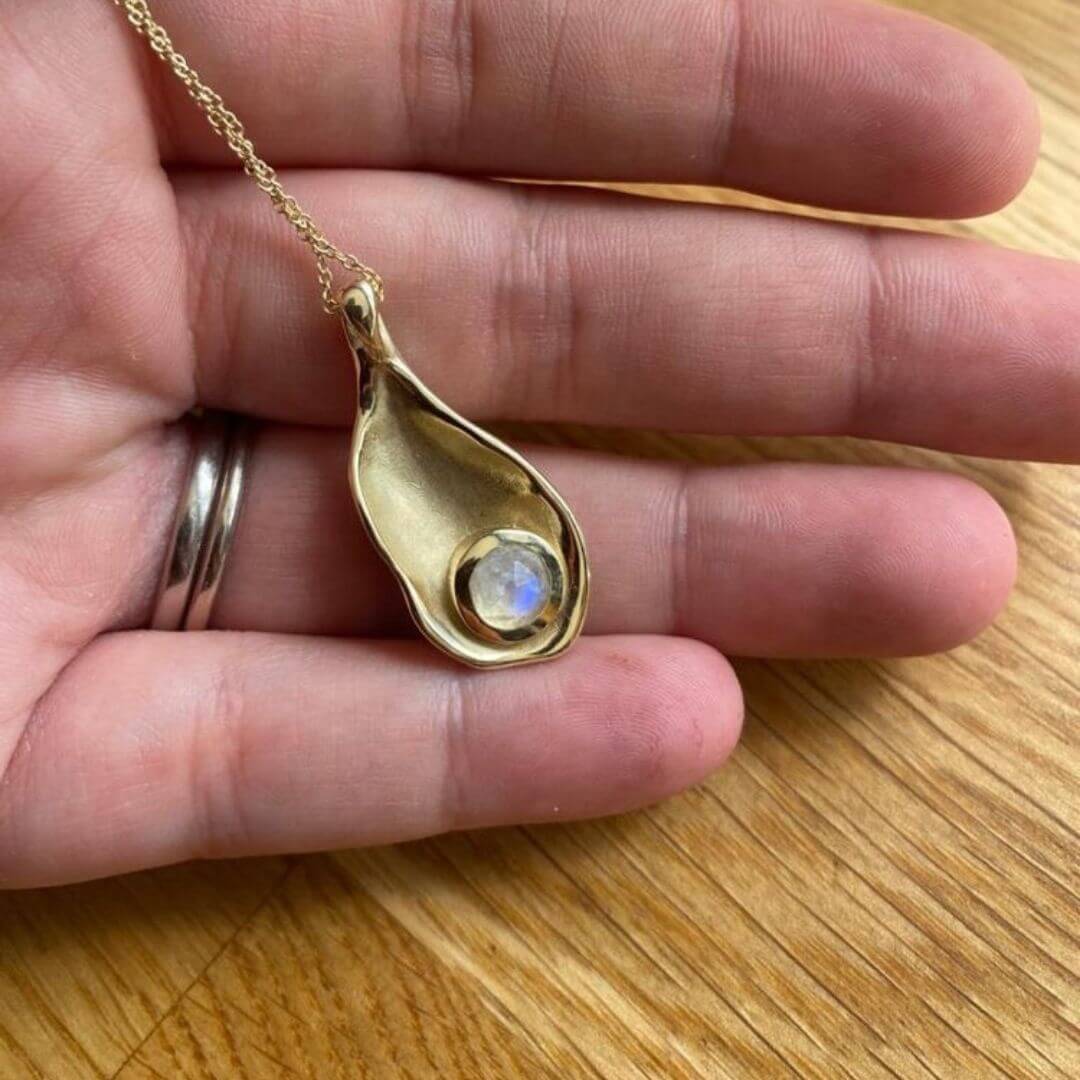 "I had an image of a necklace, and I knew exactly who could understand and translate my idea into a tangible object. Jodie has a lot of knowledge, and also shares from the making process, which is very interesting!

This necklace is a dream, and I feel very proud while wearing it. It is even more beautiful than I imagined. I would without a doubt contact Jodie again, for future jewellery commissions."
"Blown away. Jodie was wonderful from beginning to end. Amazing artistic vision, patient and kind as I deliberated and change my mind about three times. Effortless process for me. I felt so relaxed and confident leaving the jewellery in her hands.

My recommendation couldn't be higher. 100 out of 10. Heartfelt thank you."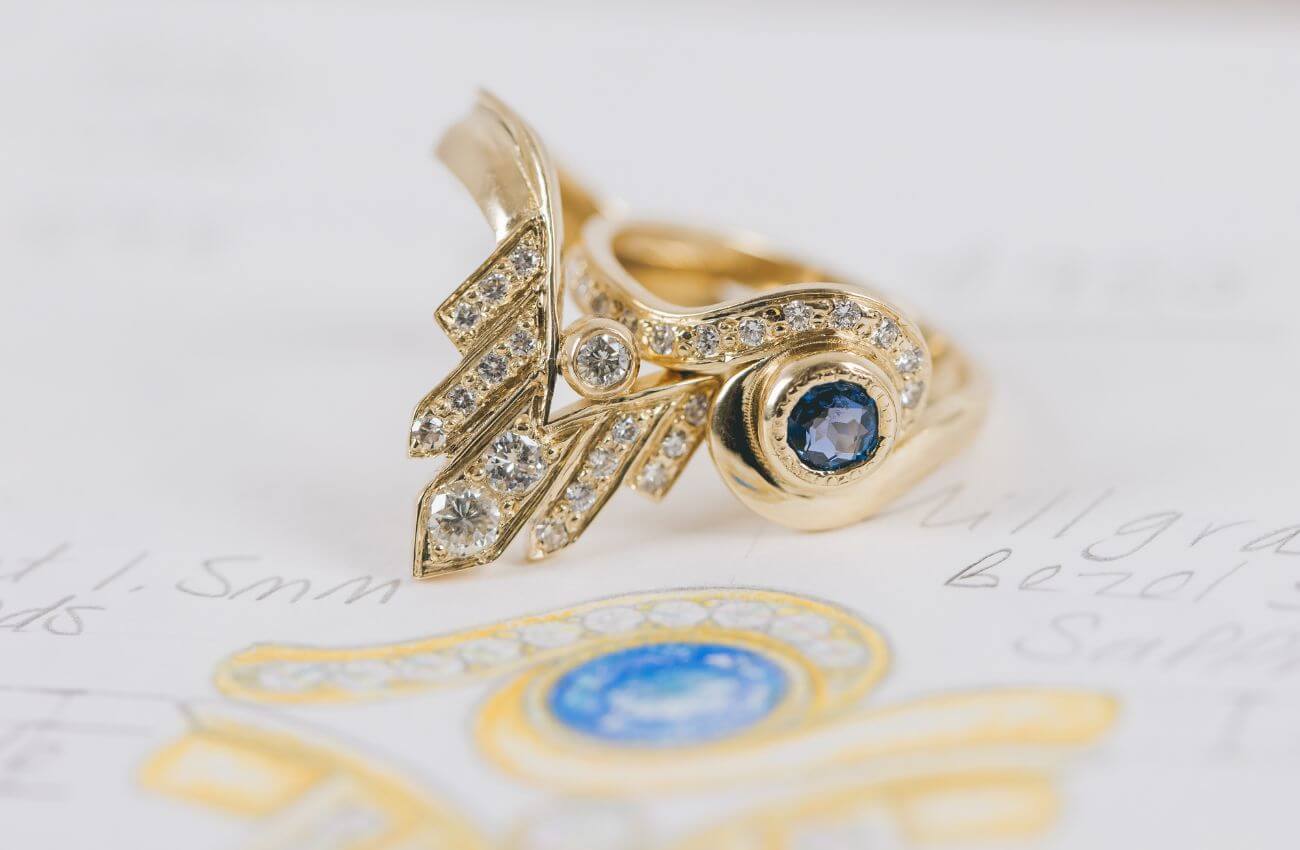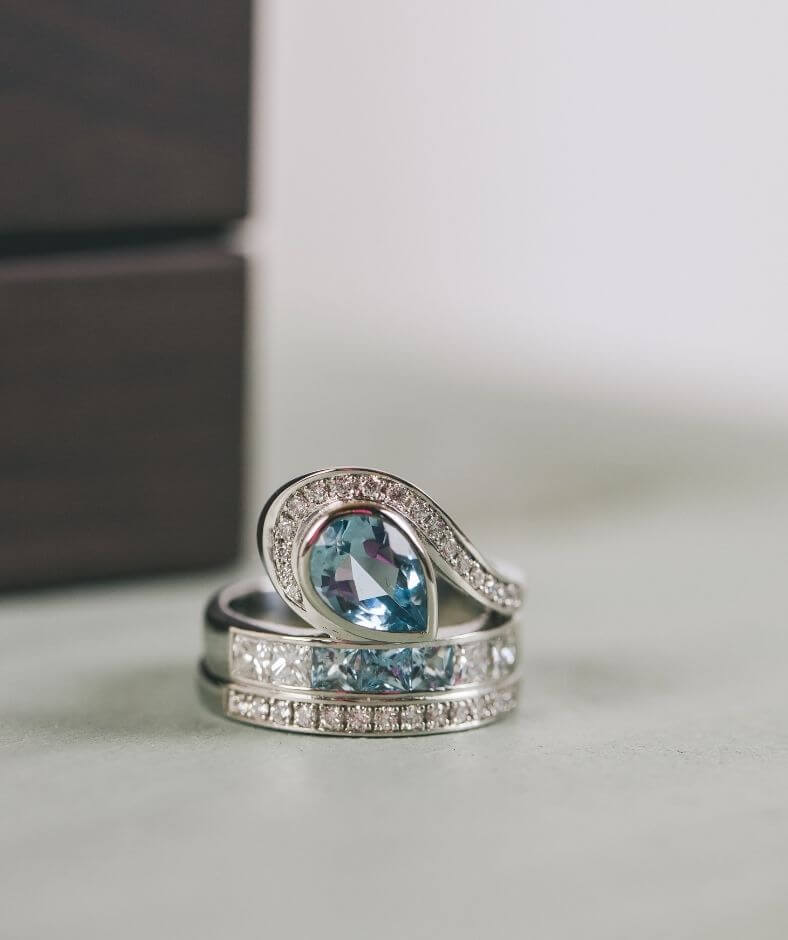 "Jodie made the process of creating our new wedding ring extremely easy. Neither my wife or I had a clear vision of what we wanted but Jodie very quickly took our rough ideas and created a couple of beautiful options for us to choose from. The process felt very inclusive and nothing was too much trouble.

The final ring was delivered but was slightly too tight. Jodie dealt with this very quickly an efficiently. We are extremely happy with the end result and wouldn't hesitate to recommend Jodie Gearing Jewellery Design"
"Harriet received her ring yesterday on her birthday, she absolutely loves it, and how her grandparents, parents and brother are all part of it. It is exactly what I hoped to achieve and more…it's just a beautiful piece with so much meaning.

Thank you so much for all your work in pulling it together and making something so unique and special."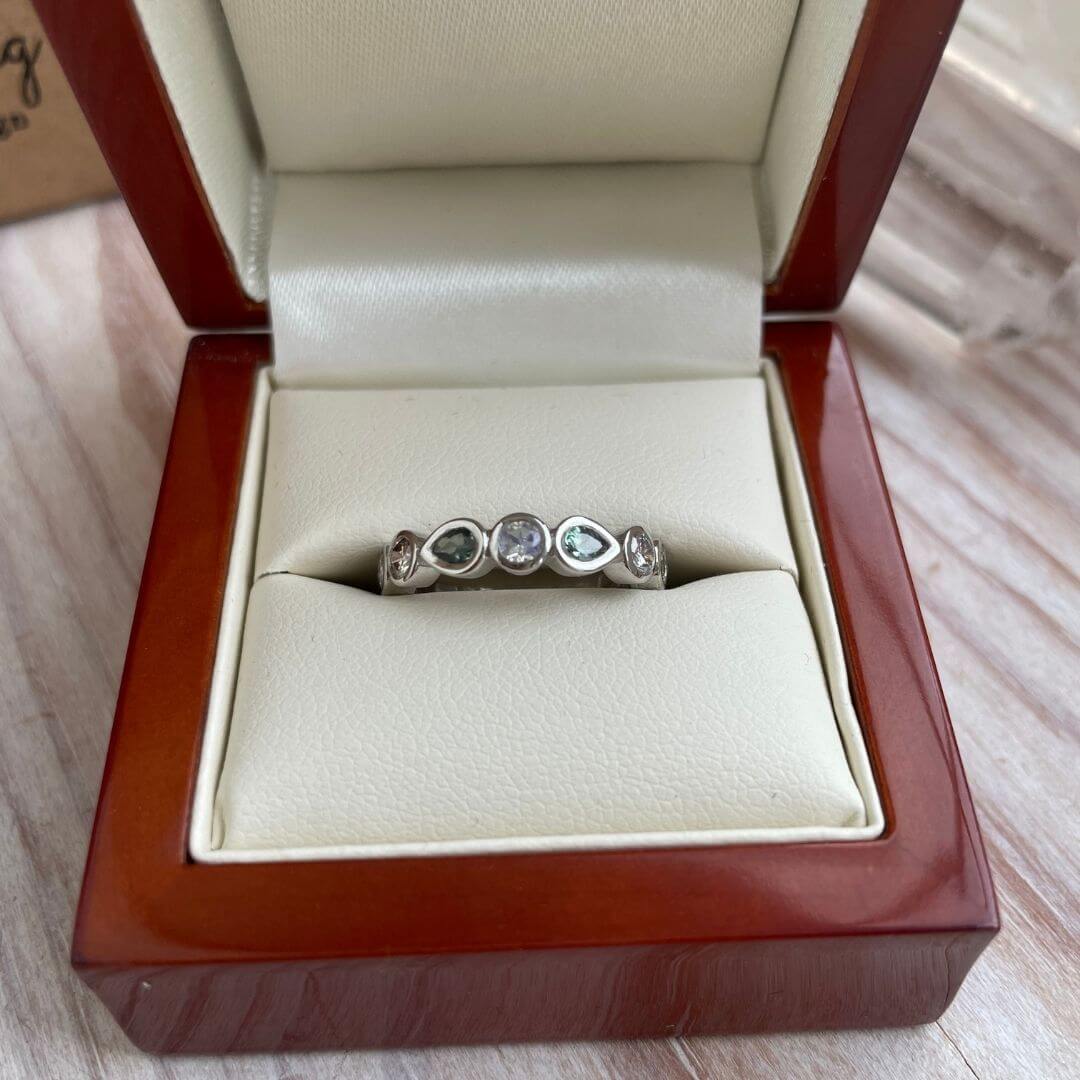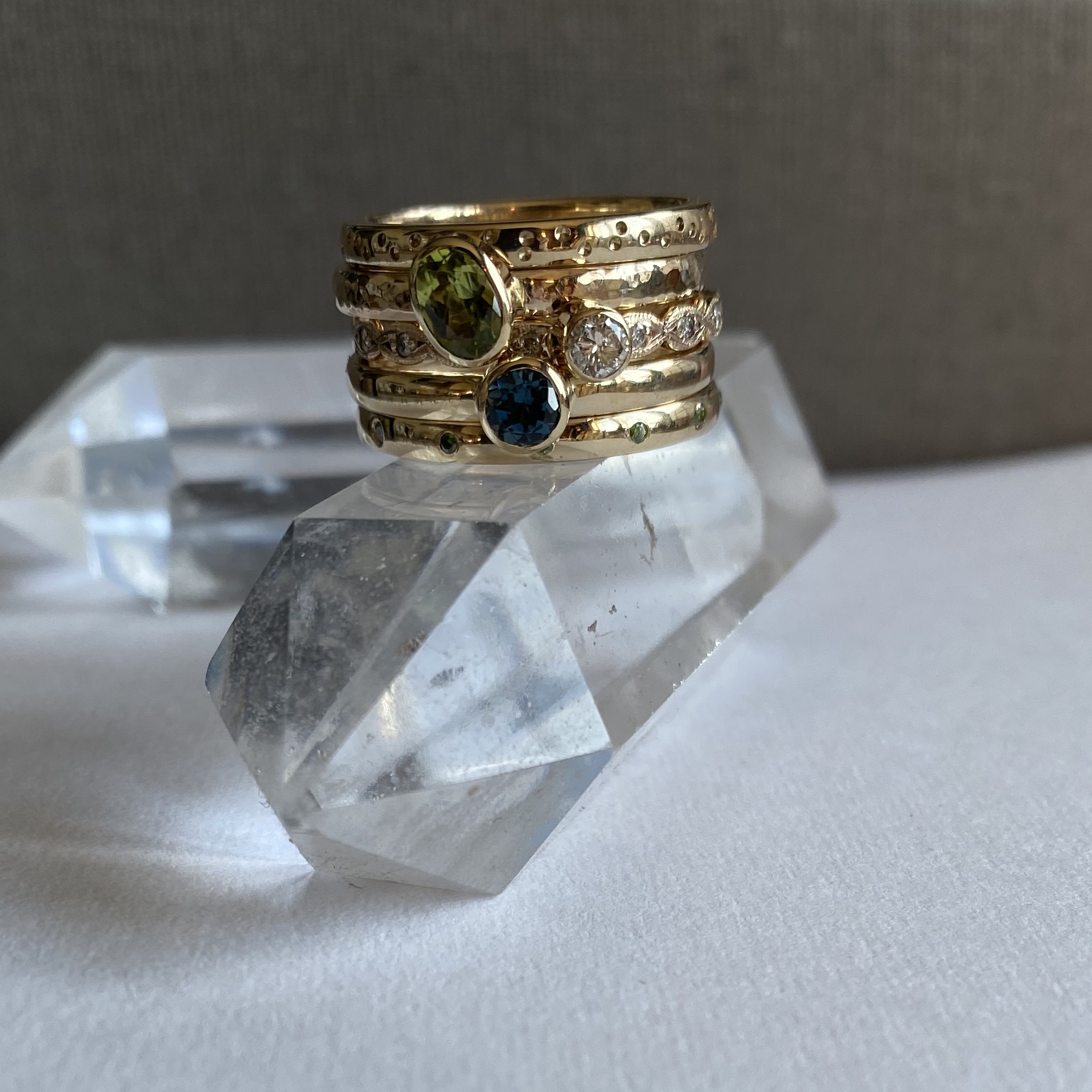 "I contacted Jodie and asked her to design and make something for me from jewellery which had been left to me from late relatives, so it held great sentimental value. I had a few ideas of what I wanted, but with Jodie's vision and incredible designs I decided to have a set of stacking rings made.

I could not be more impressed with the service received, it was second to none. Jodie is brilliant to work with and makes you feel completely at ease, she is incredibly professional and shares great compassion.

My rings are amazing, they are exactly if not better than the sketches."
"Jodie, I cannot thank you enough for my stunning ring. It is absolutely amazing and has so much personal meaning to me. It is a piece that I will treasure forever. I am sorry I could not come to collect it personally, but I knew I would be emotional. You are very talented. A million thank yous."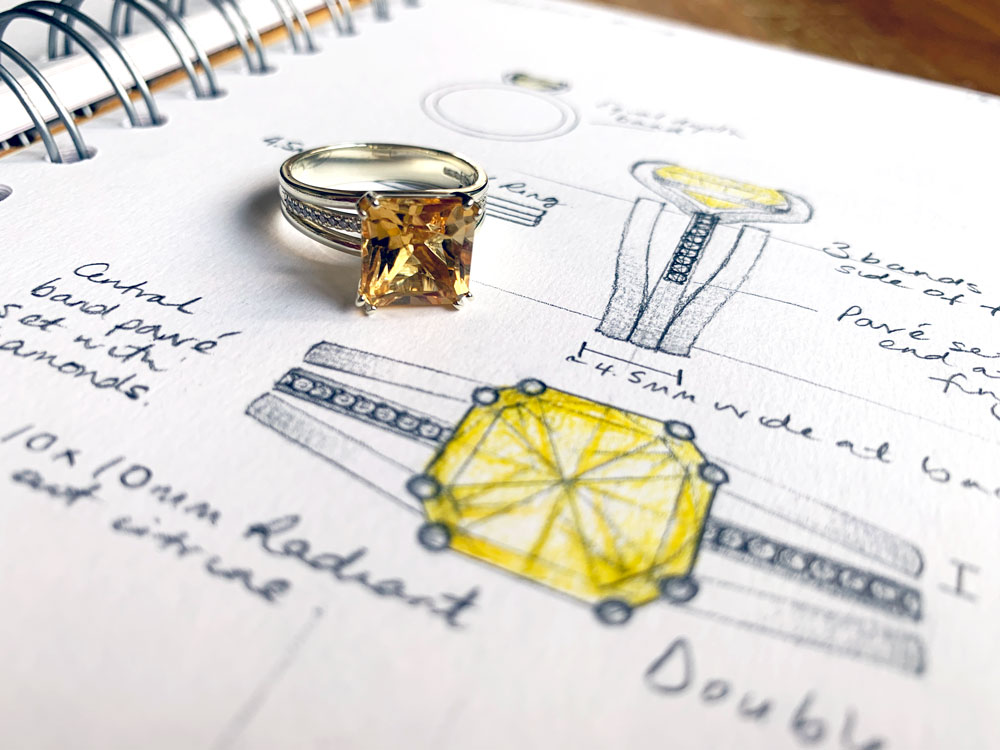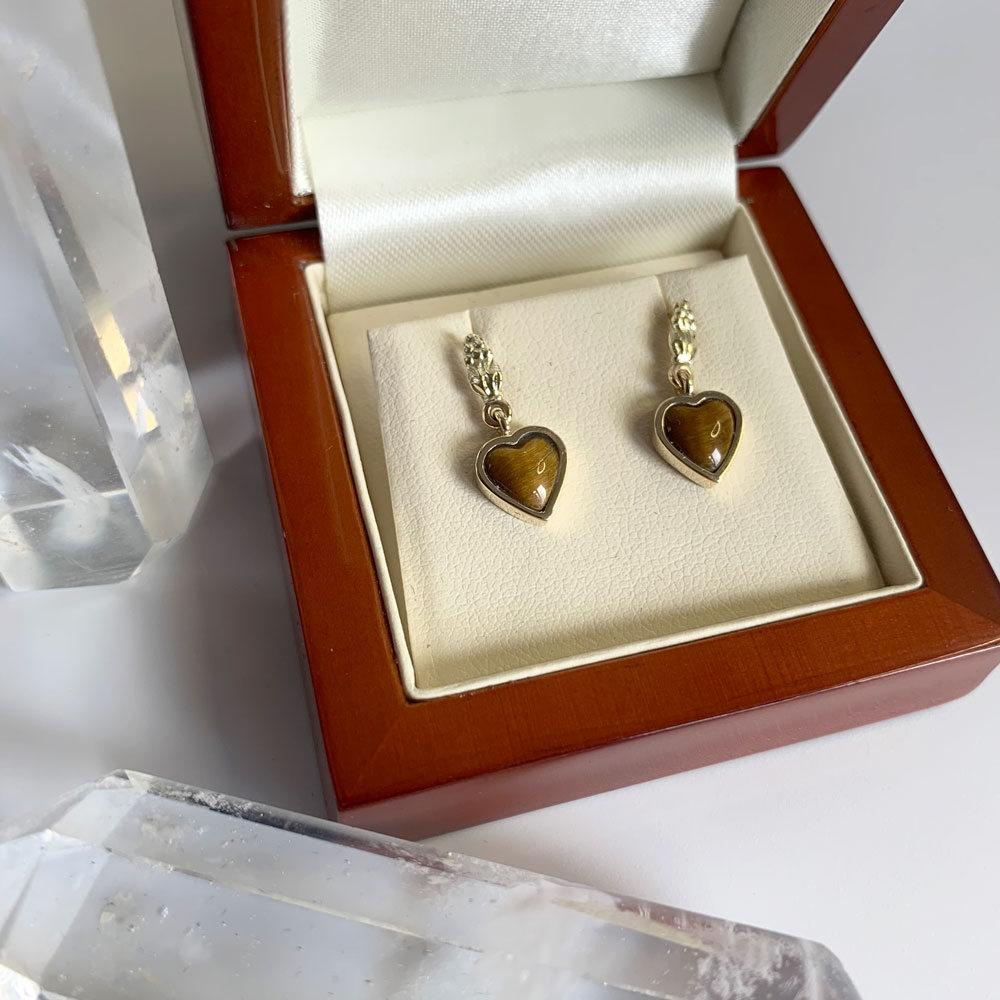 "2020 was the year of my 40th Anniversary. Plans to celebrate by seeking the Northern Lights and enjoying a Husky run in the snow had to be shelved like so many others.

Make-up may not survive a face mask but jewellery always does and sitting in my Jewellery box were stud earrings gifted by my husband in the early years of our marriage, a stone from a close friend plus pieces left to me by my Mother.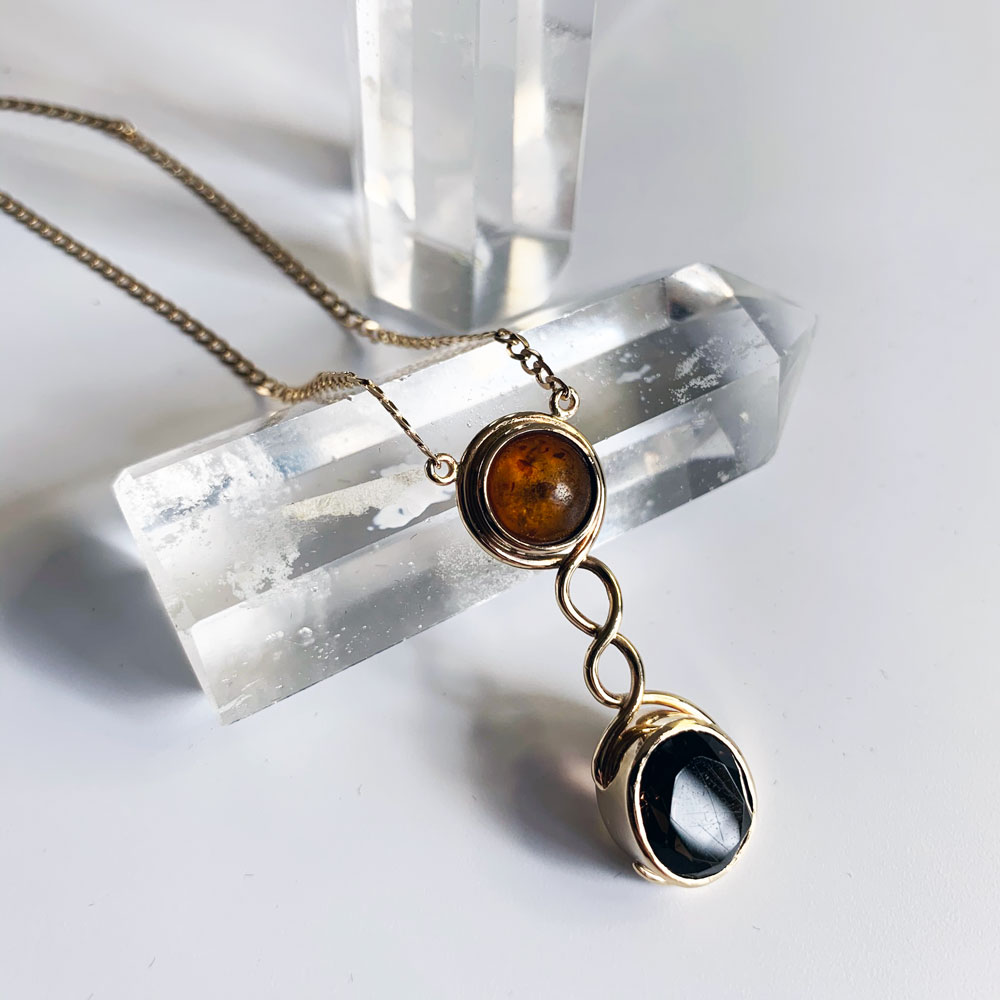 As if by fate, Jodie Gearing came highly recommended as someone who worked with older, well-loved pieces producing high quality modern jewellery.

Working through email, Jodie drew stunning, creative designs, suiting the mature me, which Goldsmith Matt magically crafted using my gold and stones. Subtle elements from my Mothers pieces were thoughtfully added. I now have a beautiful Pendant, and two sets of earrings full of memories. Will I see the Northern Lights and meet the Huskies? Hopefully, whilst wearing my 40th Anniversary present of course!"
"Jodie designed my engagement ring in secret with my now husband and mum. My mum kindly donated her engagement ring to be incorporated within my engagement ring. I loved my ring so much I decided to go back to Jodie to have my wedding ring designed by her."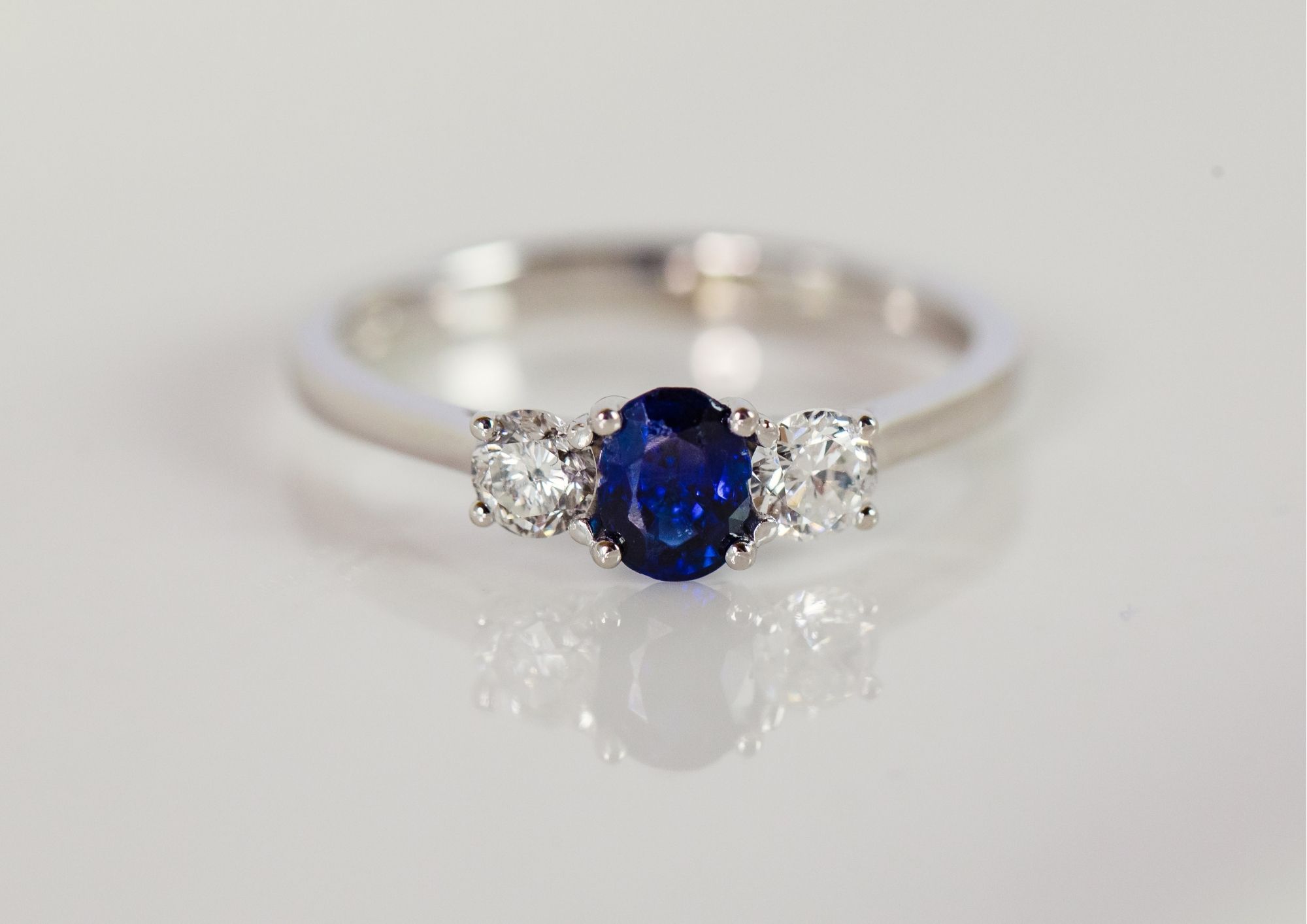 "I would definitely recommend Jodie. Her service has been fantastic and I am so happy with the ring she has created using my Nanna's diamonds from her engagement ring she left me."
"Amazing! We wanted a 21st Birthday gift incorporating a family heirloom engraved Victorian coin - itself over 100 years old. Jodie really got into this project and was forthcoming with great ideas and such a lovely manner. She was interested, caring, thoughtful and helpful. Getting the right piece for our needs really mattered to her and this was obvious from the start. I cannot thank her enough and of course also the goldsmiths who crafted the piece - stunning craftsmanship to perfect an amazing design. Don't hesitate to commission Jodie if you want a truly unique piece that means so much more than a store bought piece."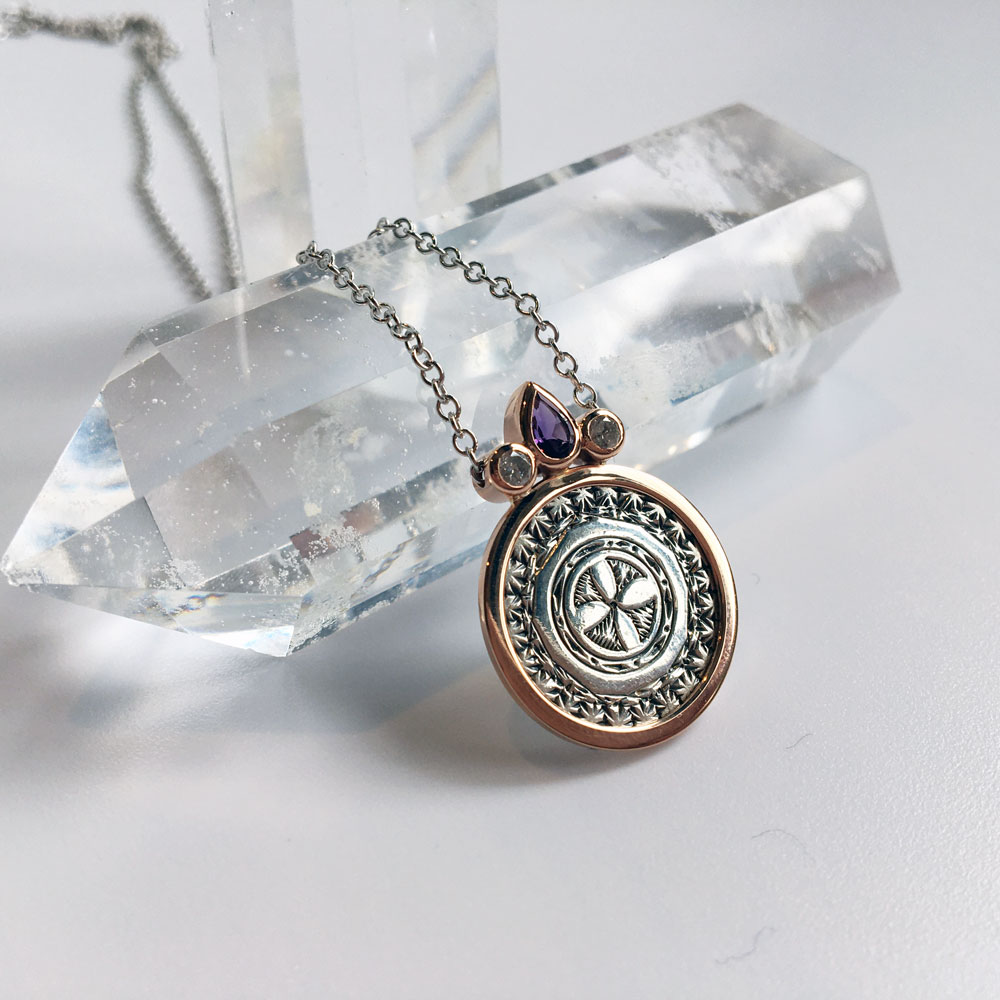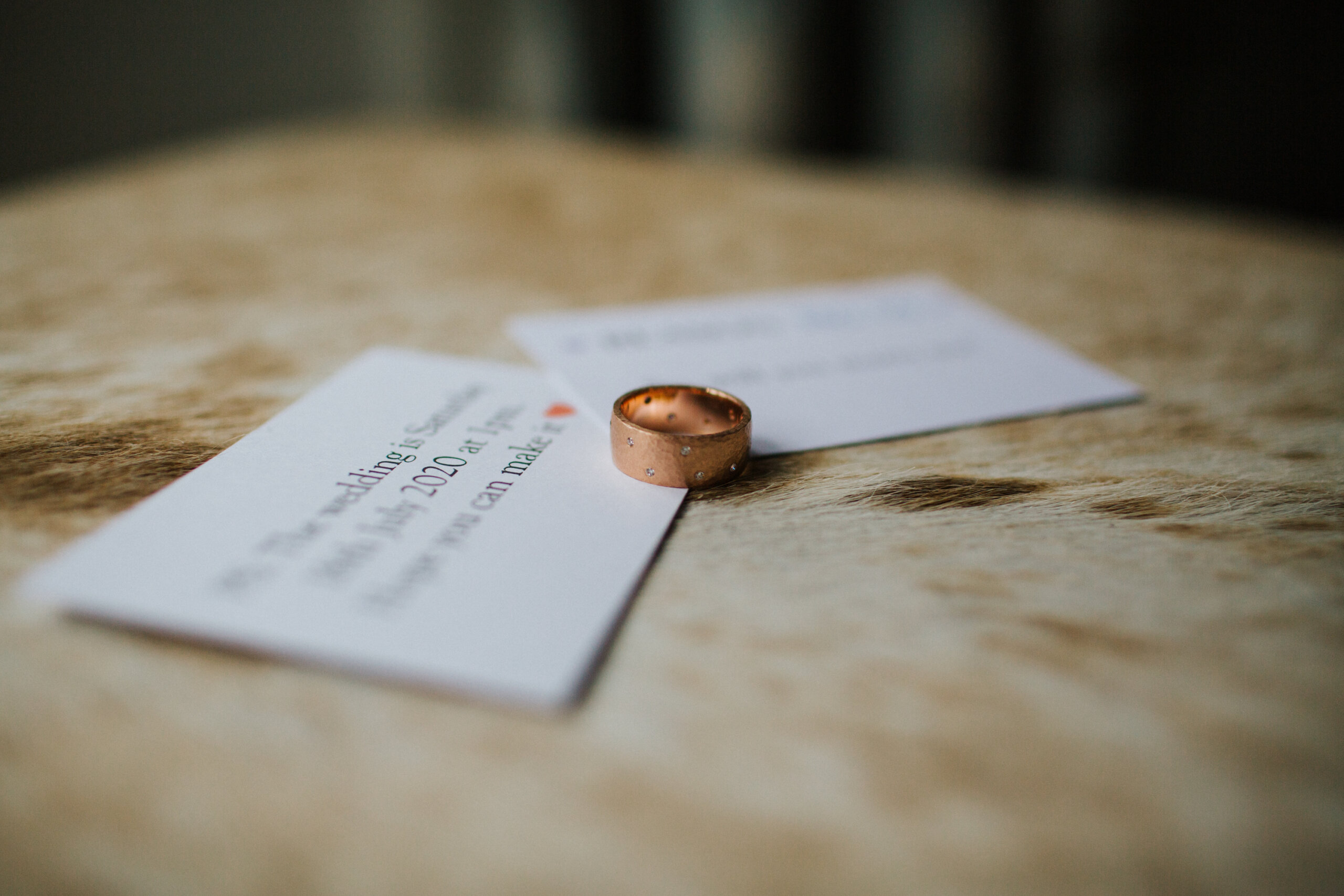 "I approached Jodie to discuss the creation of a completely unique wedding ring. I didn't have an engagement ring when I got engaged so instead I wanted a chunkier, more interesting wedding band than the average.

We sat together and scoped out what sort of thing I liked, and Jodie was able to translate my ramblings into the most beautiful ring I have ever seen. It's stunning and it's so me.

I would recommend Jodie without hesitation, not just for the jewellery aspect but also because she is a wonderful person to do business with."
"I literally don't think I can explain how in love I am with my daughter Chloe's necklace. You have managed to take a piece of jewellery I couldn't stand and turn it into something I can't take my eyes off of. It is incredibly beautiful, but even more importantly, it is something for Chloe to treasure and keep. For that, I cannot thank you enough!"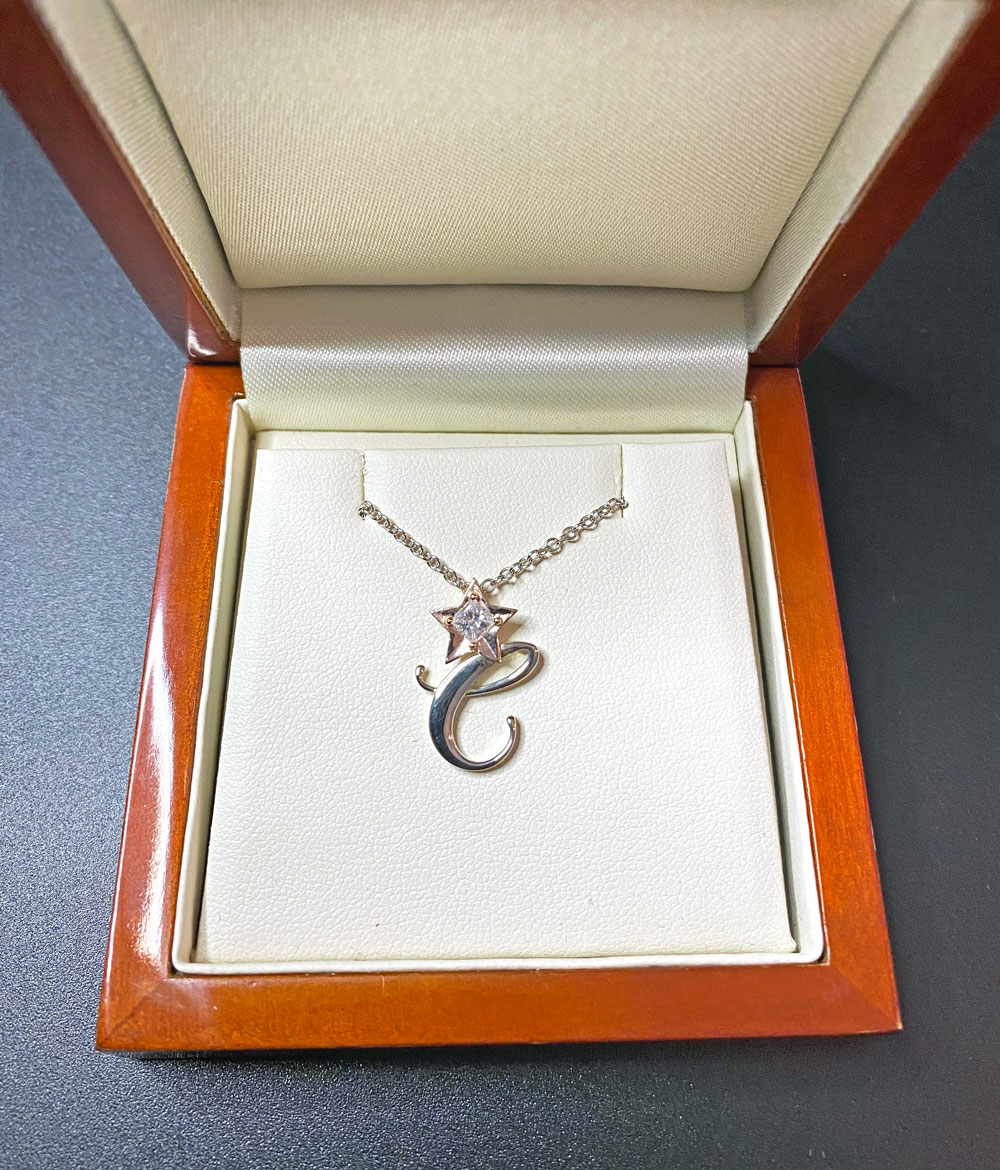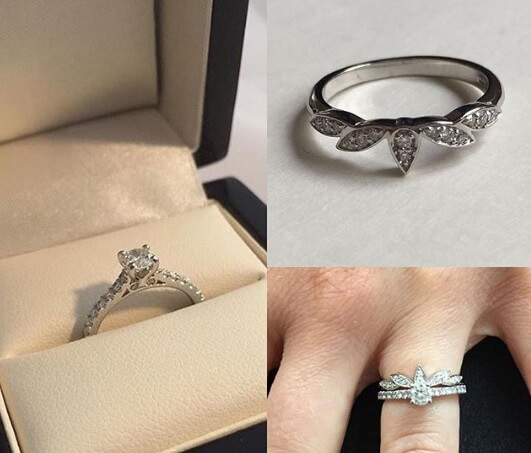 "Jodie designed my wedding ring for my wedding in 2019 and she did an amazing job! I wanted a contrasting style to my engagement ring but also something that would compliment it; Jodie showed me lots of ideas and the one I chose (a tiara style ring) was perfect. She listened and understood exactly the style I was looking for - I cannot recommend Jodie enough!"
"I absolutely adore the ring that Jodie helped design and create for me. Jodie is so helpful and patient, she went the extra mile sketching a design with a slightly different stone, so that I could envisage would it would look like.

The ring looks even more fabulous in real life!
I would 100% recommend Jodie!"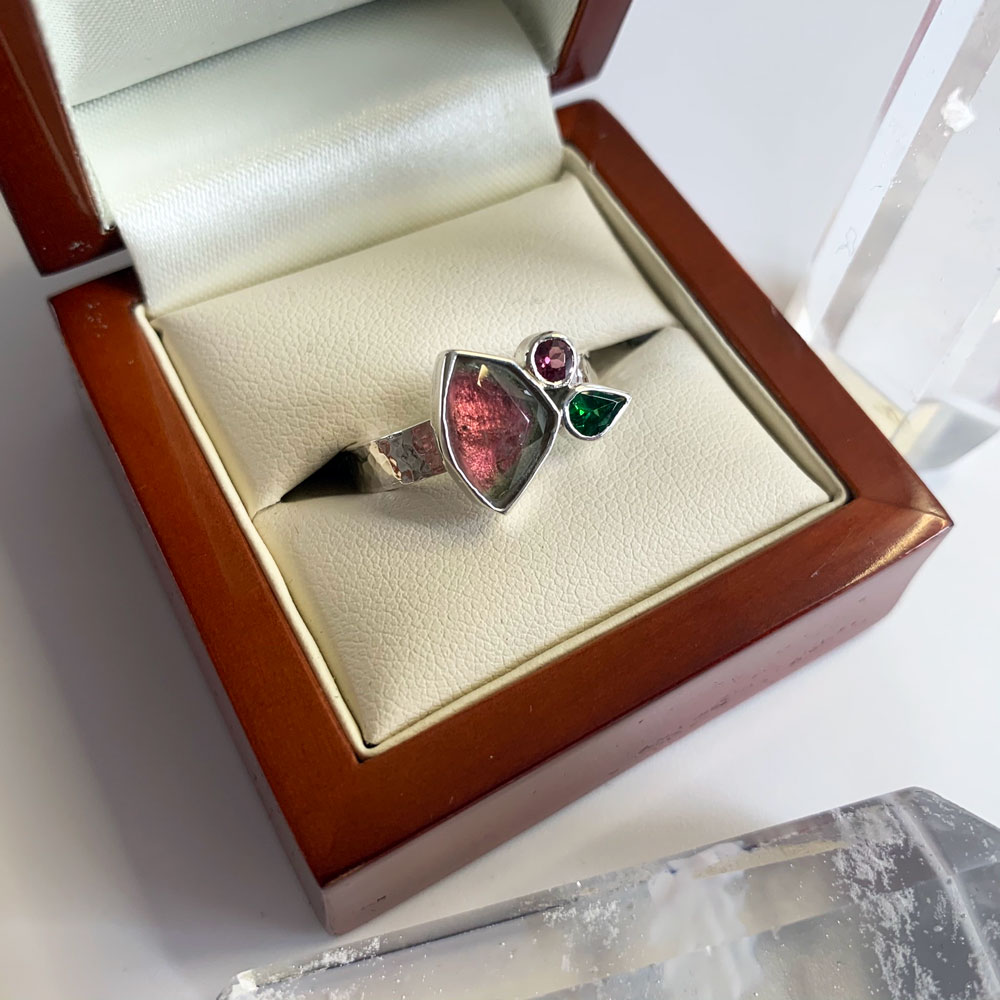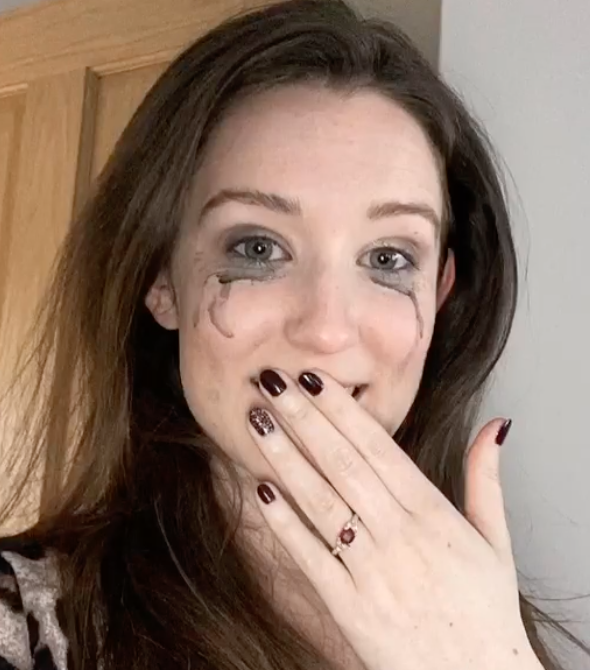 "Jodie designed my beautiful engagement ring for me with my fiancé, she was professional and worked so hard to add all the personal touches to the ring to make it special, she has been so helpful and made the whole experience even more magical, I look forward to having more jewellery designed by Jodie in the future. It's clear she really loves what she does."
"I love my handmade wedding ring designed by Jodie, she's very talented and provided me with numerous design options to choose from. Jodie was great throughout the whole process. I love that I have a unique ring designed just for me."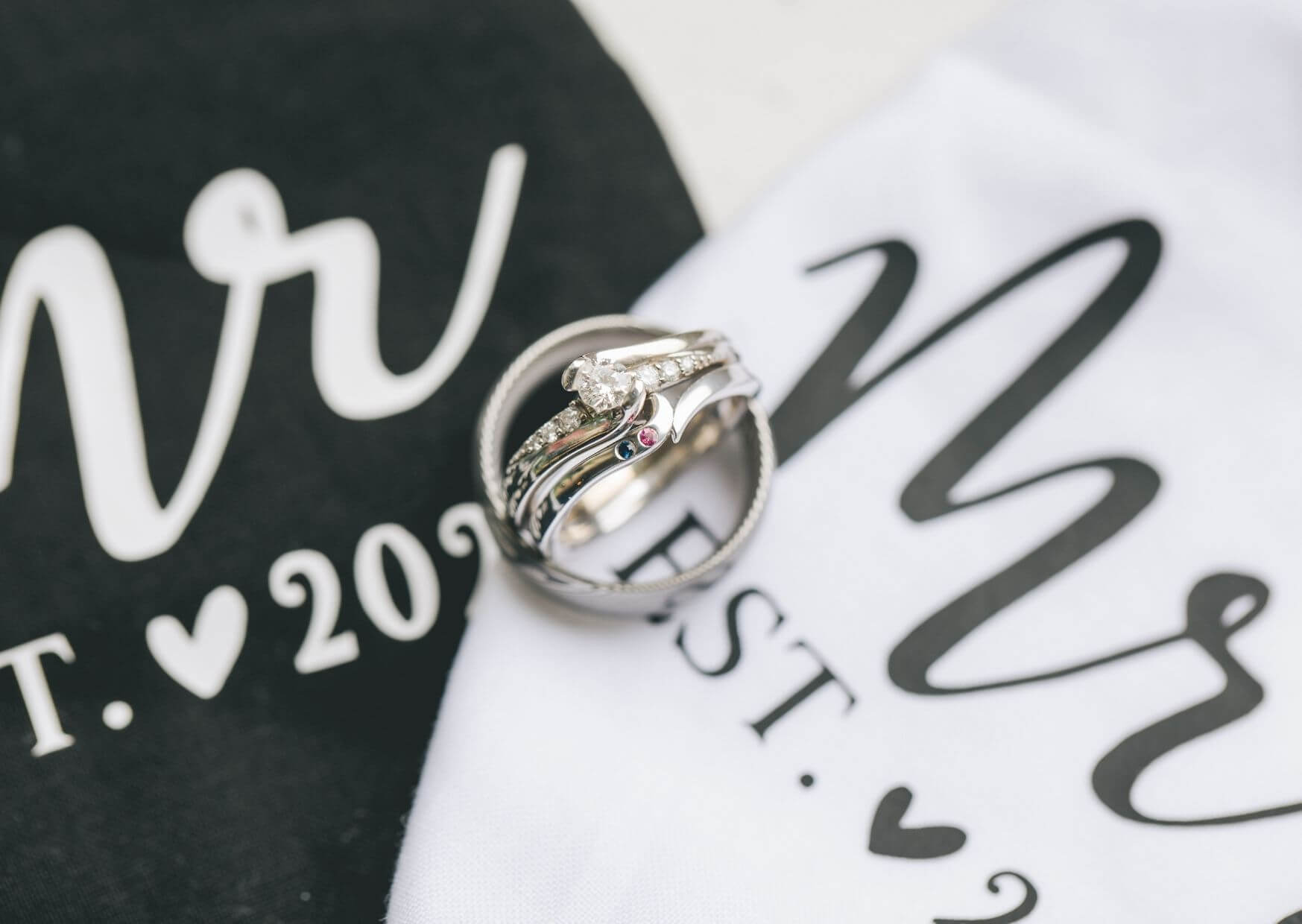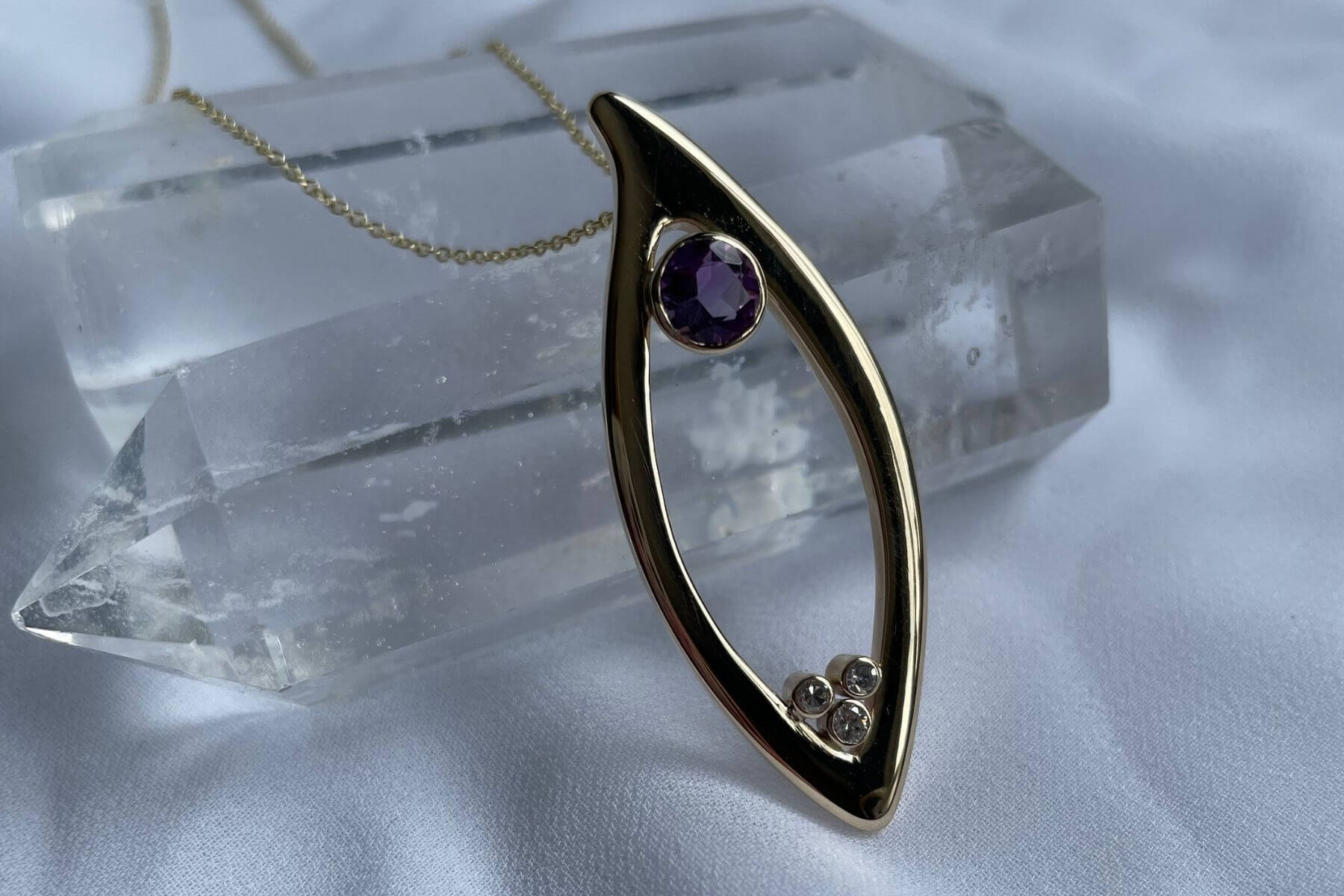 "Oh wow this fabulous, exactly what I imagined….I'm a bit emotional actually. Thank you so much, what a talented lady you are."
"Jodie helped me to design my wedding ring when I could not find what I was looking for with other jewellers. I found Jodie to be extremely knowledgeable, transparent and friendly. The whole experience was easy from the start. I would highly recommend her services, in fact my husband has her details ready for my eternity ring...!"