Custom Jewellery
Explore the World of Bespoke Jewellery
Designer Jewellery
We design all kinds of jewellery, from rings, earrings, bracelets, cufflinks, necklaces and pendants, to charms, lapel pins, brooches, and even a Mayor's chain!
We've had customers commission us to design jewellery in memory of a loved one (sometimes incorporating ashes within the design), to mark a special anniversary or birthday, the birth of a child, or just because! The stories behind the design are integral to what we do, and no design is ever exactly replicated for anyone else.
You may have some sentimental metal or gemstones you would like to incorporate in your custom piece of jewellery, and this is something we love to help you with.
Explore our filterable galleries for inspiration from our many previous designs, all made by master craftsmen to Jodie's exacting specifications. We craft future heirlooms.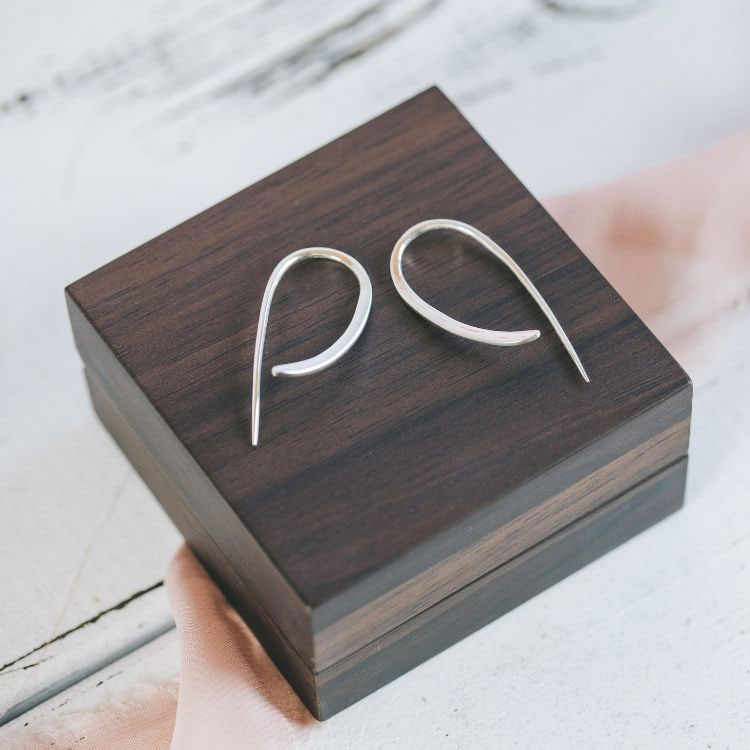 Custom Earrings
From the contemporary to the traditional, we design beautiful bespoke earrings for any occasion. Need some inspiration? View our gallery of previous designs. VIEW EARRINGS GALLERY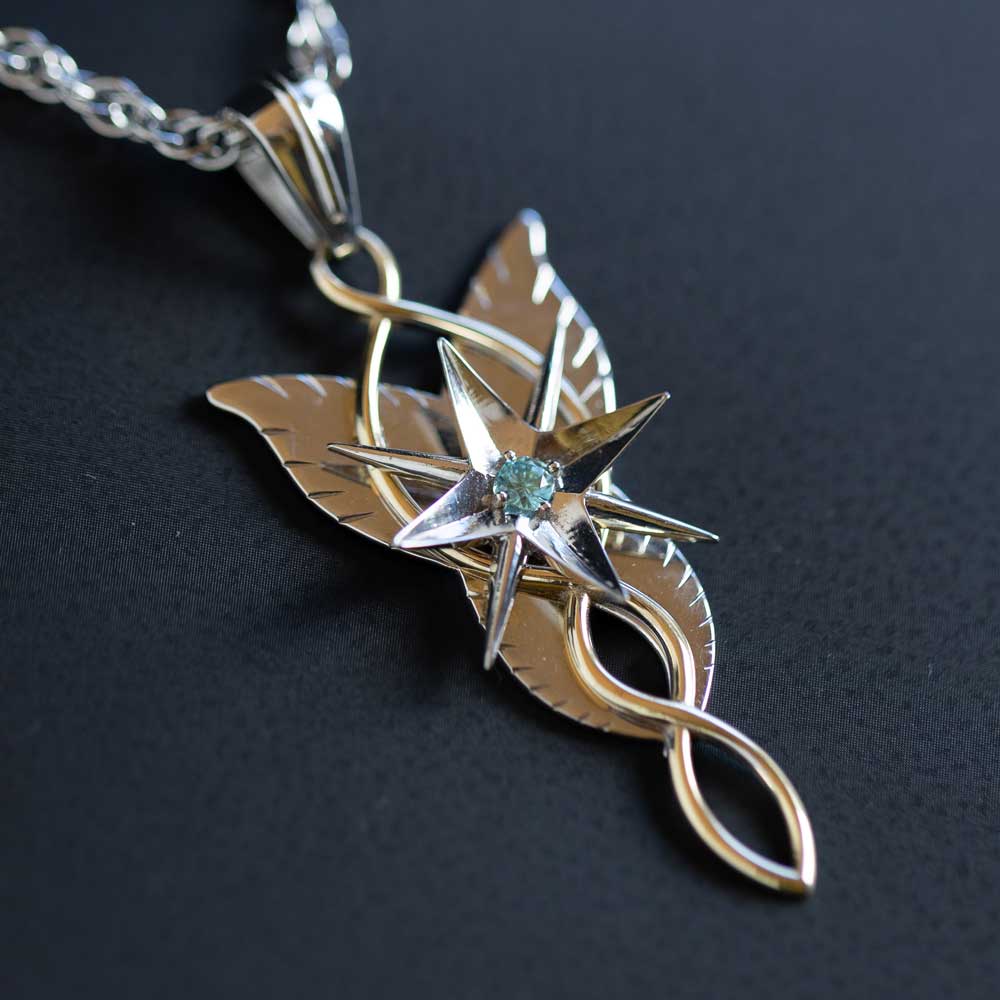 Necklaces & Pendants
Make a statement with a one-of-a-kind bespoke necklace or pendant. From the intricate to the simple and bold, view our gallery and start dreaming about your design. VIEW NECKLACE & PENDANTS GALLERY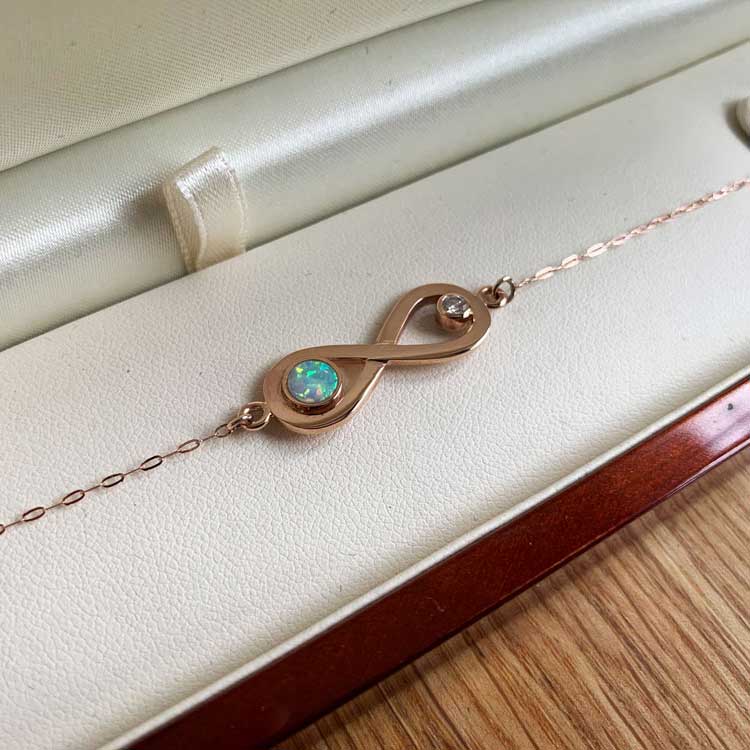 Bracelets
View our gallery of unique custom bracelet designs. When designing custom jewellery, the world is your oyster; each piece is a genuine one-off design. VIEW BRACELETS GALLERY
Dress Rings
Design a custom dress ring with us and craft a feature heirloom that makes a statement about your own story and unique sense of style. Start by viewing our previous work. VIEW DRESS RINGS GALLERY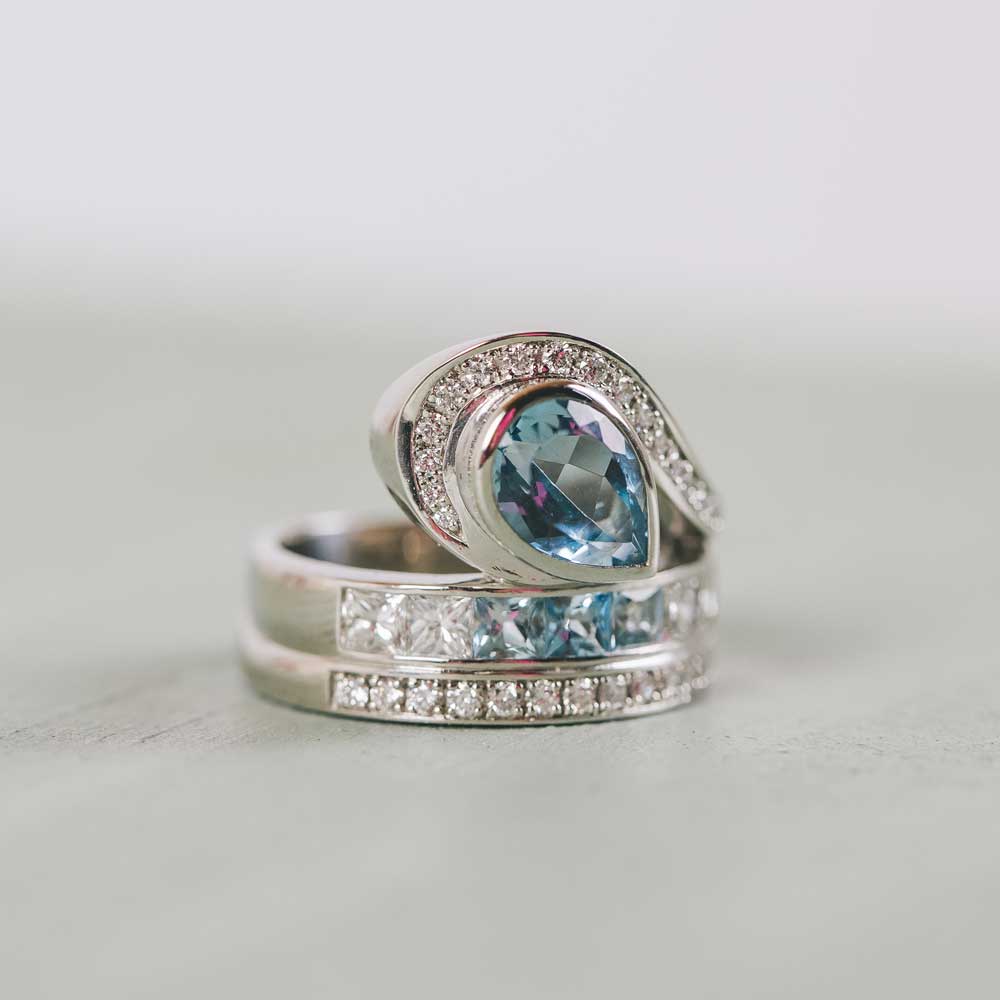 Jewellery Remodelling
Your recycled precious metals and gemstones are reimagined into something new. Jodie offers a complete jewellery redesign, repair and ring resizing service. VIEW REMODELLING GALLERY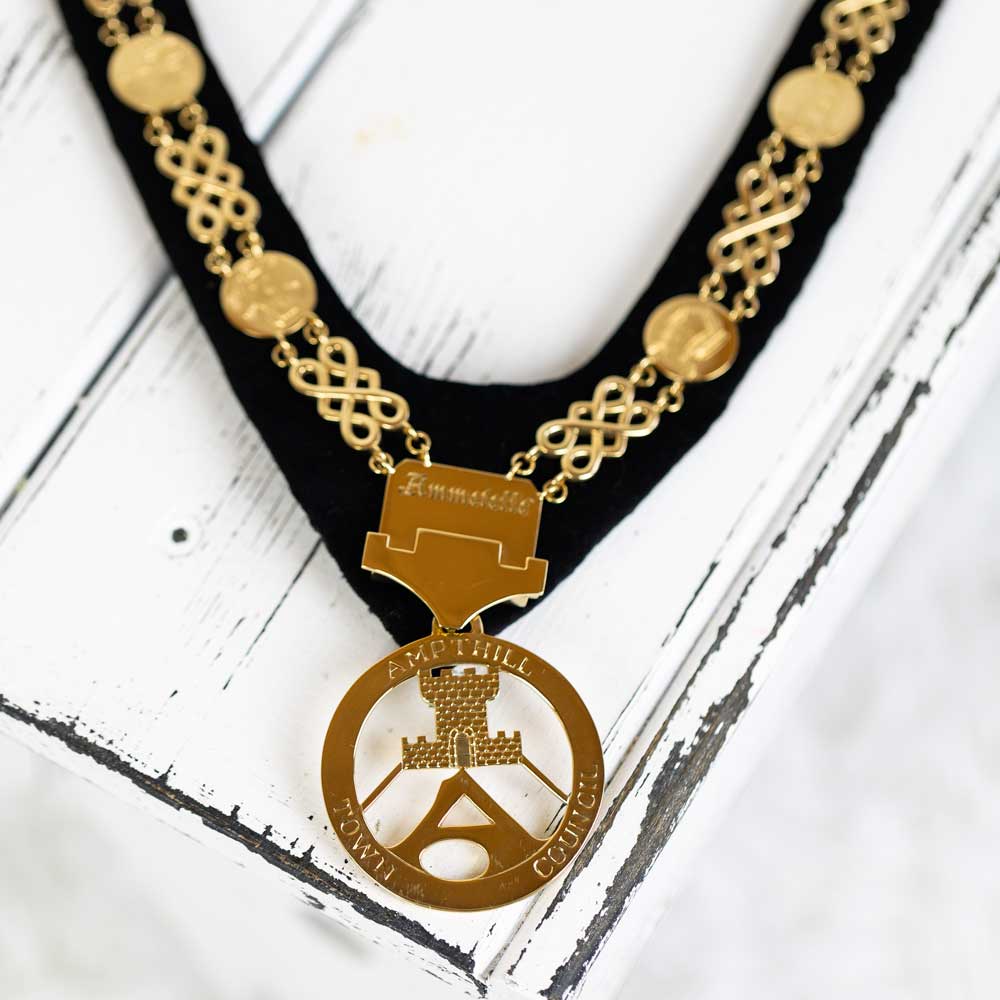 Other Jewellery
If you can dream it, we can design it. View our gallery of unique pieces, including the new Mayor's Consort chain for our beautiful home town of Ampthill. VIEW OTHER JEWELLERY GALLERY
"I really can't express enough how absolutely delighted I am with it. Even in my head and with all those pictures and sketches going backwards and forwards, I never imagined it would be as beautiful and stunning as it is.

Thank you so much for your time and above all your patience. Obviously I've not seen everything you've designed, but this, to me, is your finest creation.

Thank you so, so much"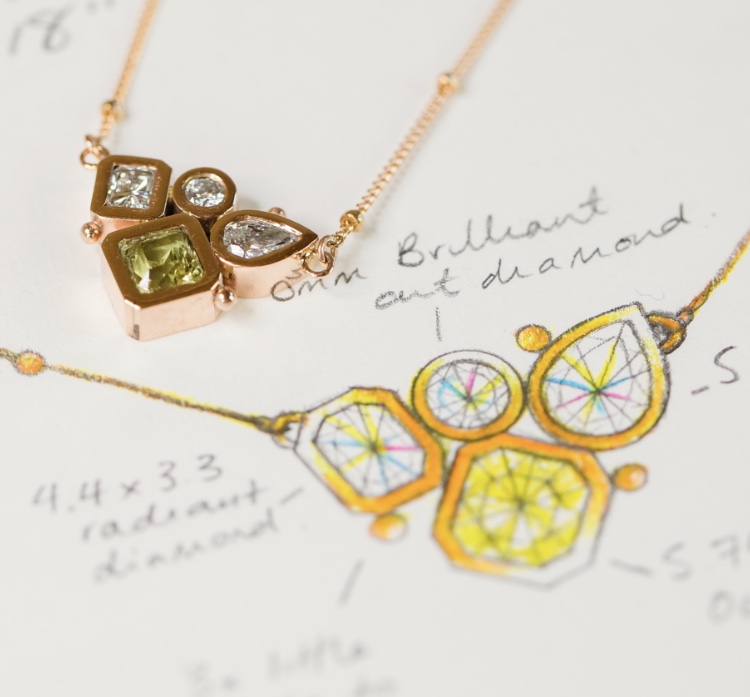 Bespoke Jewellery Design Experience
From the initial design to the finishing touches, Jodie is a highly experienced jewellery designer. Her beautiful sketches quickly bring ideas to life allowing you to visualise your bespoke wedding rings from the very beginning. LEARN ABOUT BESPOKE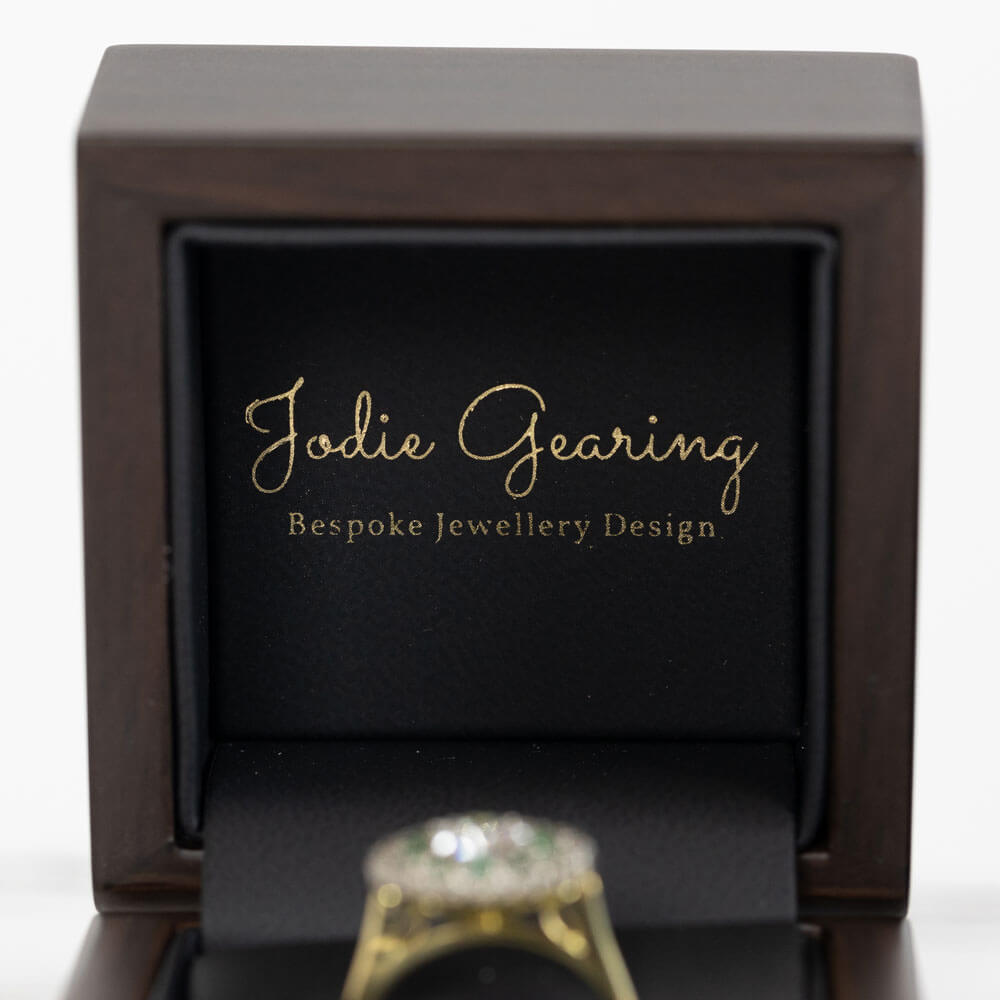 Design ConsultationsFace-to-Face & Online
We're based in Bedfordshire UK, but can also design remotely online no matter where you are in the world. The process is relaxed, informal and enjoyable. It's all about bringing your dream wedding rings to life as you plan your perfect day. CONTACT US
CASE STUDY:
Bespoke Tiger Pendant
Luke asked me to design a rose quartz pendant with a tiger theme for his girlfriend's birthday.
We discussed lots of options, including having a custom cut rose quartz in the shape of a tiger! But we eventually settled on this design – a silver overlay to sit over an oval rose quartz with a tiger prowling through the jungle.