Bespoke Eternity Rings
Celebrate Your Special Milestone
Handmade Eternity Rings
Eternity rings are traditionally given by a spouse on the occasion of a significant wedding anniversary, but there are no hard and fast rules. Eternity rings can be worn on the wedding finger and stacked with the engagement and wedding ring, or on the right hand, depending on the space available and the design chosen.
Whether designed in secret as a surprise or you design the ring together, there is something incredibly special about selecting each element of an eternity ring's design. Love is in the details.
It may feel overwhelming with all the options available, but drawing upon over a decade of experience, Jodie breaks it all down, so the decisions are simple to make, and her sketches make the design is easy to visualise. She listens to your ideas and knows the right questions to ask to tease out precisely what you are looking for.
Do you need a fitted eternity ring or don't have a lot of time? That is no issue at all, even if the ring is to be a surprise. Jodie can create a presentation sketch of your design to gift to your loved one; they can then have the final say in the details, and we can make sure the rings fit perfectly together. There is something very romantic in starting the project as a surprise but finishing it together.
Explore our filterable galleries for inspiration from our many previous designs, all made by master craftsmen to Jodie's exacting specifications and high standards. We craft future heirlooms.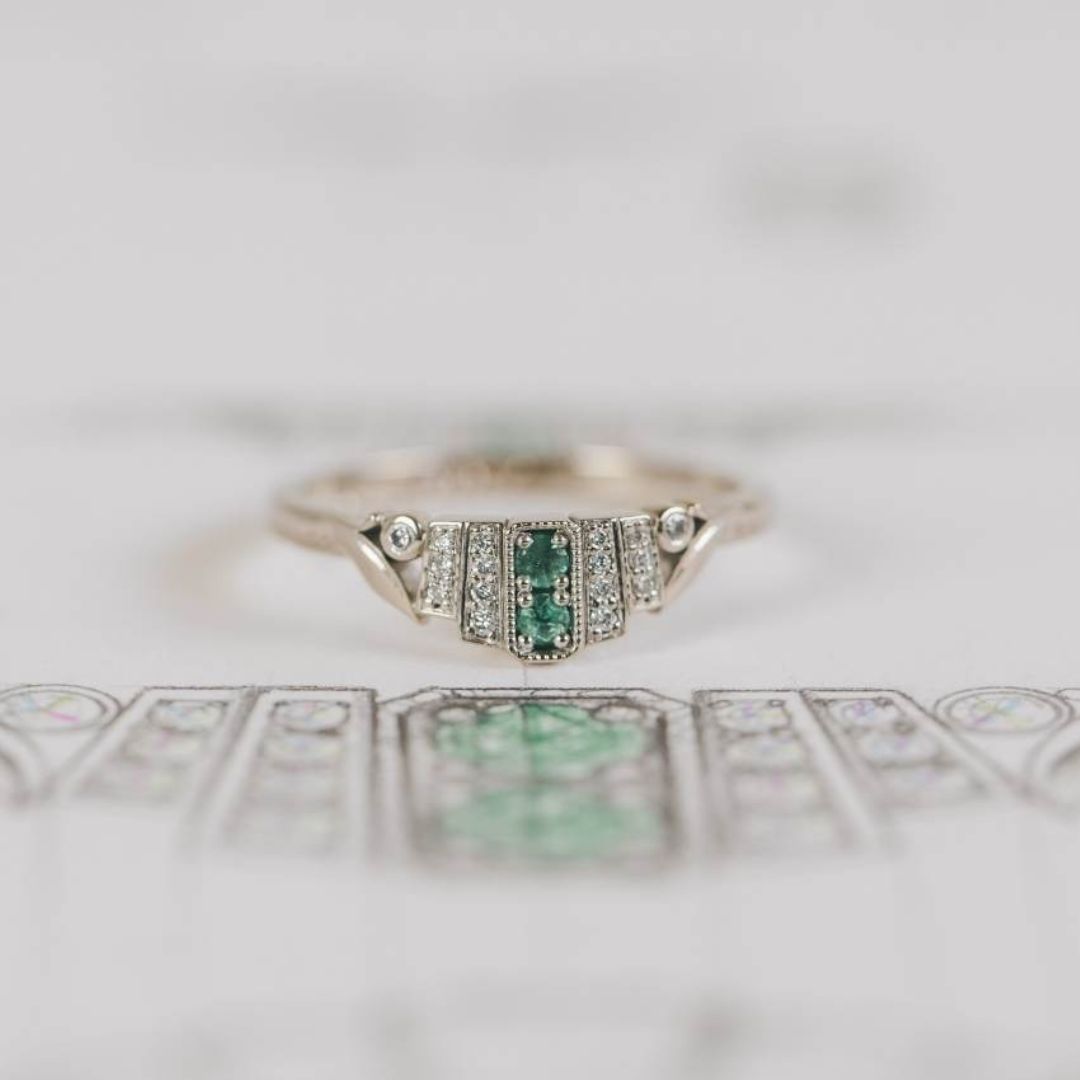 Bespoke Jewellery Design Experience
From the initial design to the finishing touches, Jodie is a highly experienced jewellery designer. Her beautiful sketches quickly bring ideas to life allowing you to visualise your bespoke eternity ring from the very beginning. LEARN ABOUT BESPOKE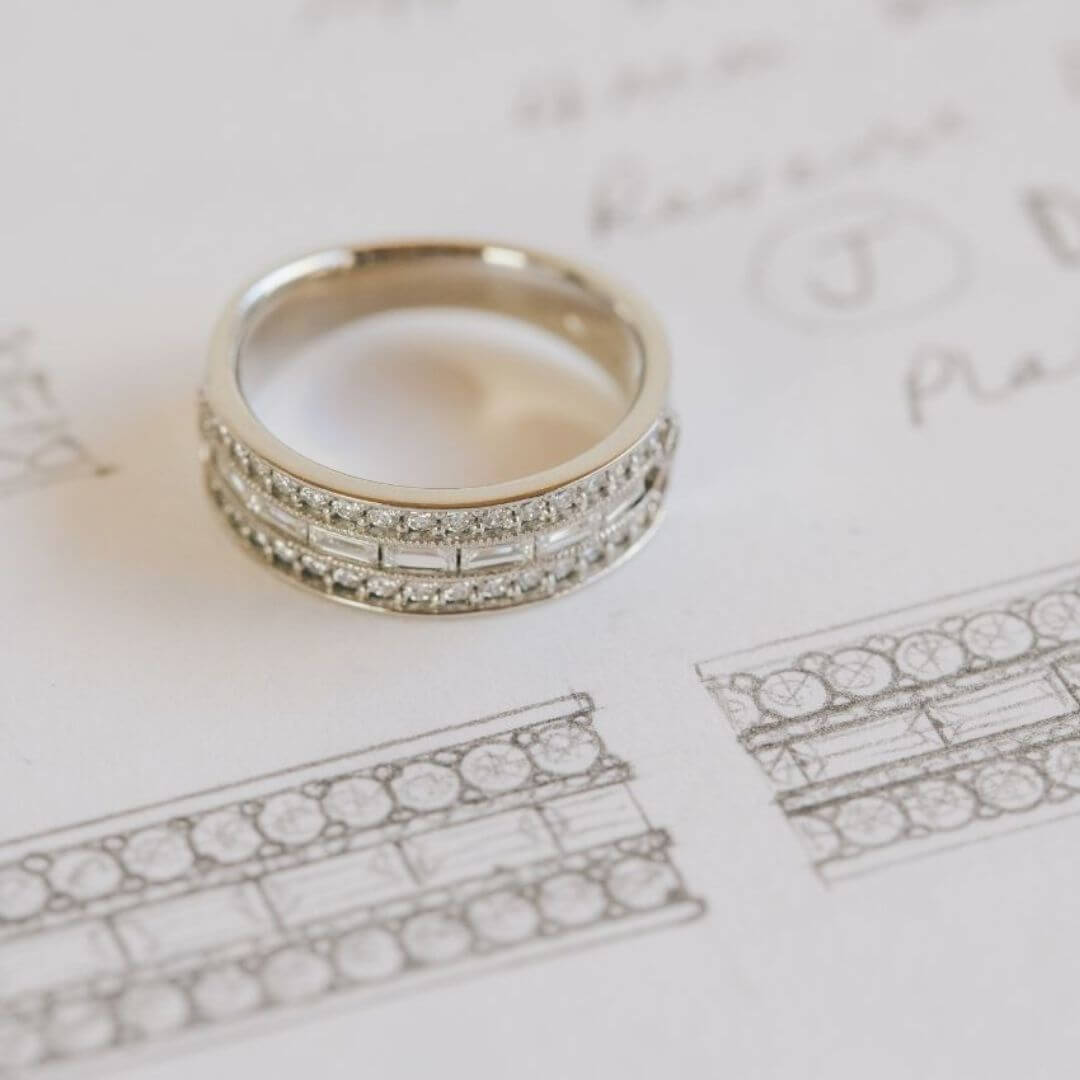 Get InspiredView Our Past Designs
To help you on your bespoke journey, browse through our many previous designs. From simple contemporary bands to bespoke wedding rings that fit neatly against an existing engagement ring, there's plenty to browse for inspiration. VIEW ETERNITY RING GALLERY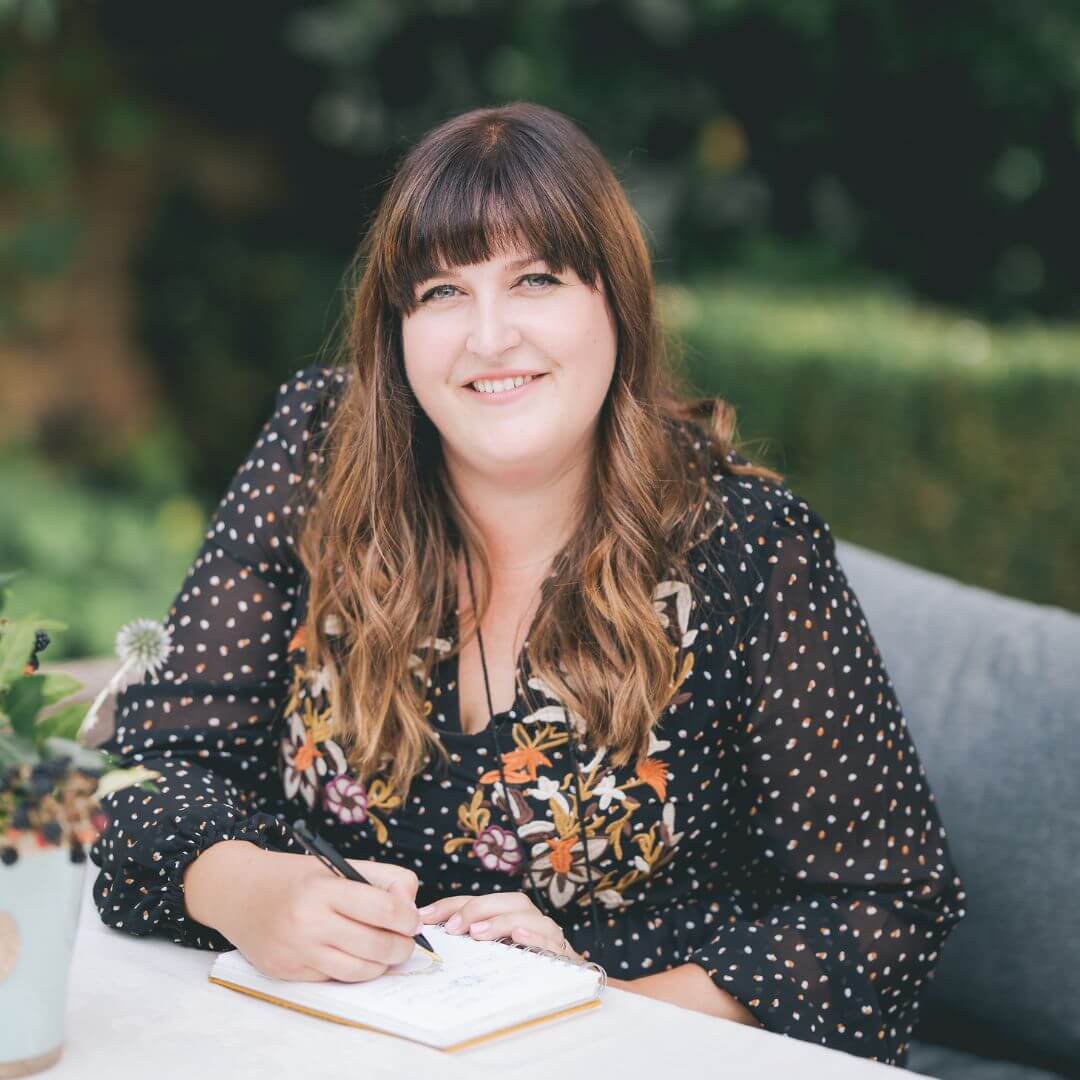 Design ConsultationsFace-to-Face & Online
We're based in Bedfordshire UK, but can also design remotely online no matter where you are in the world. The process is relaxed, informal and enjoyable. It's all about bringing your dream eternity ring as you celebrate your special milestone. CONTACT US
"I love this ring Jodie and all that it means. It's not just a ring; it brings together wonderful memories from 40 years of marriage, a family of four, and the sentimental value of my Mum's wedding ring.

You have an amazing gift: to put all that into a beautiful ring. Thank you so much!"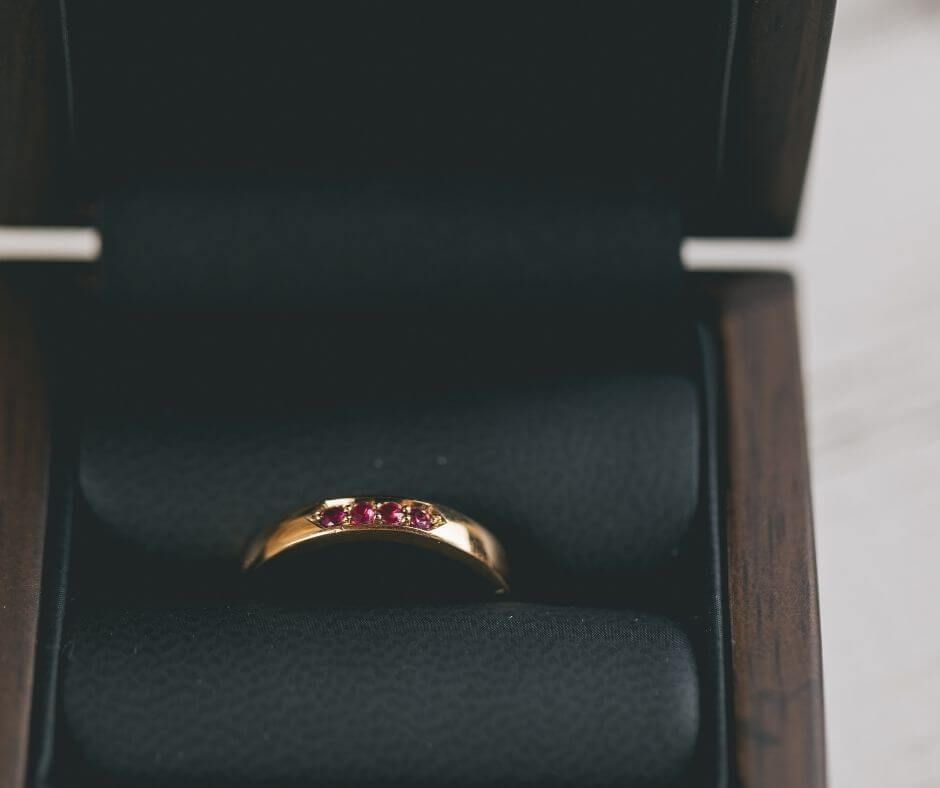 CASE STUDY:
Sapphire Fitted Eternity Ring: Lee and Karen
Lee got in touch to design a surprise eternity ring for Karen for their 10th wedding anniversary.
Her engagement ring is a twist shape so required a fitted eternity ring to fit nicely against it.
He wanted to include sapphires that matched the colour scheme of royal blue on their wedding day, which was such a lovely touch!