Luke asked me to design a rose quartz pendant with a tiger theme for his girlfriend's birthday. We discussed lots of options, including having a custom cut rose quartz in the shape of a tiger! But we eventually settled on this design – a silver overlay to sit over an oval rose quartz with a tiger prowling through the jungle.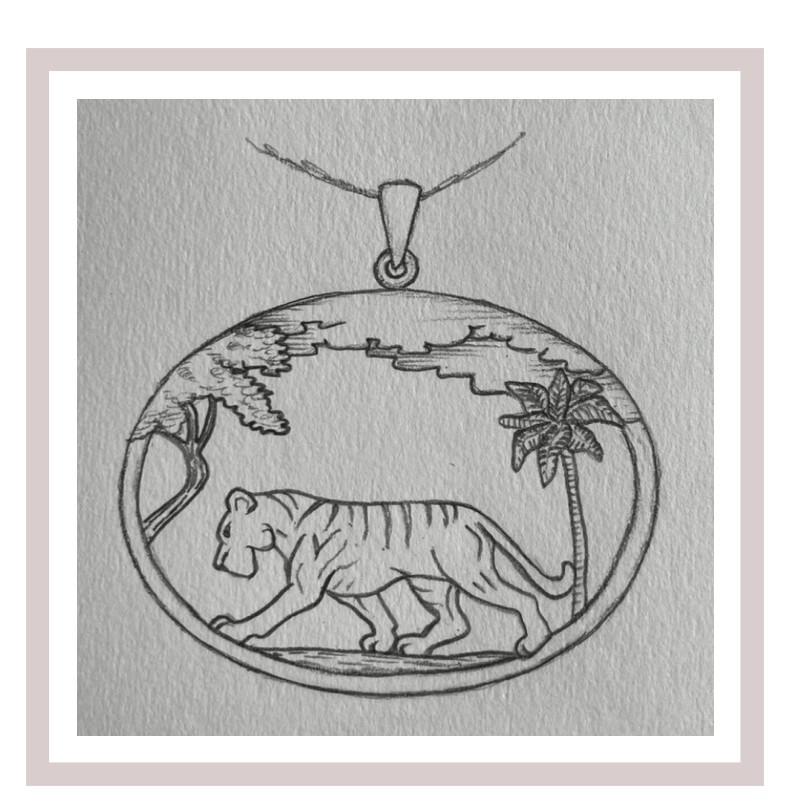 We used CAD technology for these piece, so the next step after sourcing the perfect piece of rose quartz, we drew it up to produce these CAD renders.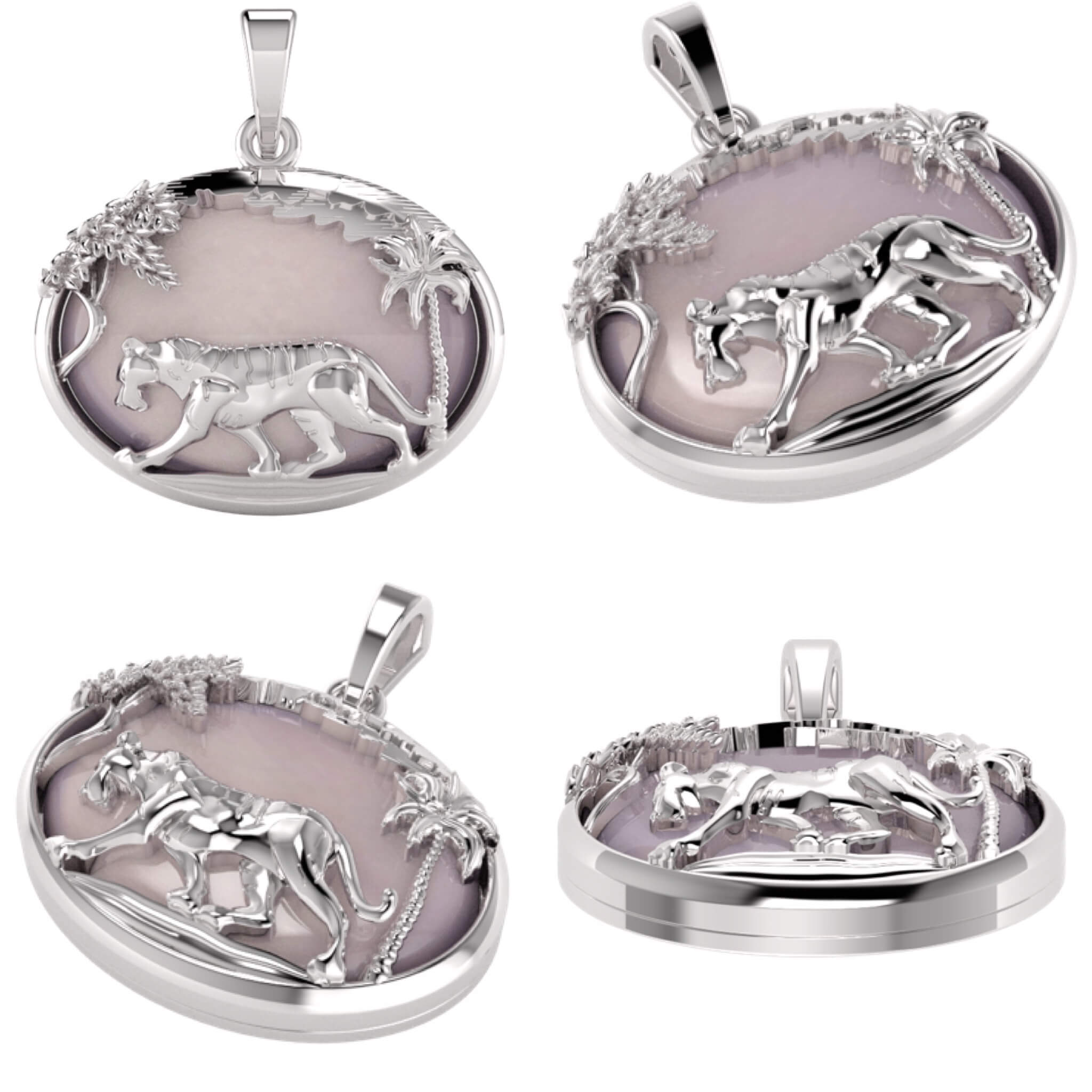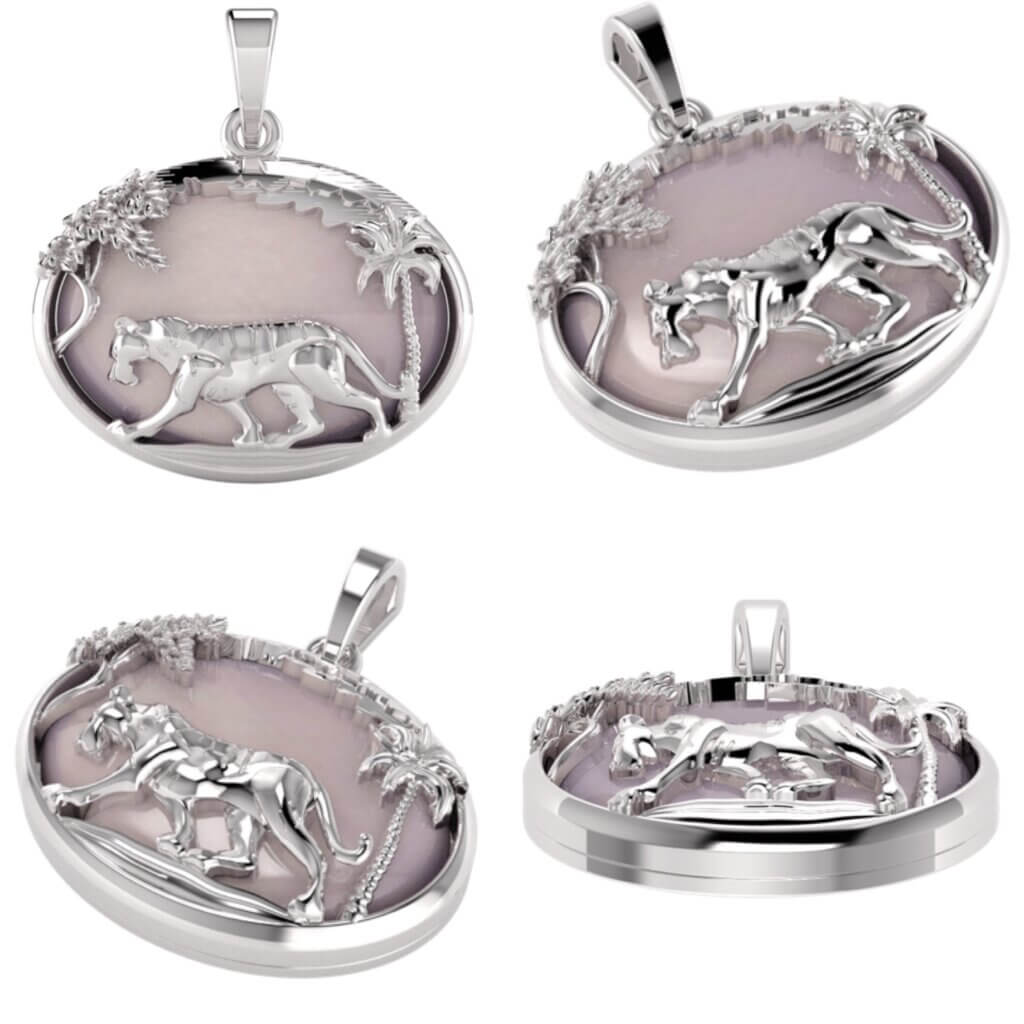 My CAD tech captured the intricate and textures from my sketch so perfectly. Luke was able to completely visualise the finished result and so we moved into metal.
We hung the pendant on a 18″ spiga chain and it was hallmarked with the special Jubilee mark unique to 2022.
Luke's words after collecting the finished pendant –
"Couldn't wait to give her the necklace, she absolutely loves it! I couldn't be happier with the result and she looks stunning with it on."