Very recently, I had the honour of designing and making a pair of bangles for two very special teachers. The Headteacher of Henlow C of E Academy, Caren Earp, asked me to design a pair of bracelets for two members of staff who have devoted the last 25 years of their career to the school.
She initially thought of creating a charm of the school logo and hanging it from a silver bracelet but I took her thoughts away and developed the idea further to create two bangles that represented the two ladies individual styles and attributes as teachers.
Although Alex is mainly a Maths teacher, she is also incredibly creative and artistic. Therefore, I found a quote linking these two interests in its use of the word 'shape' and felt it was the perfect inscription to engrave on the inside of the bangle-
"It takes a big heart to shape little minds"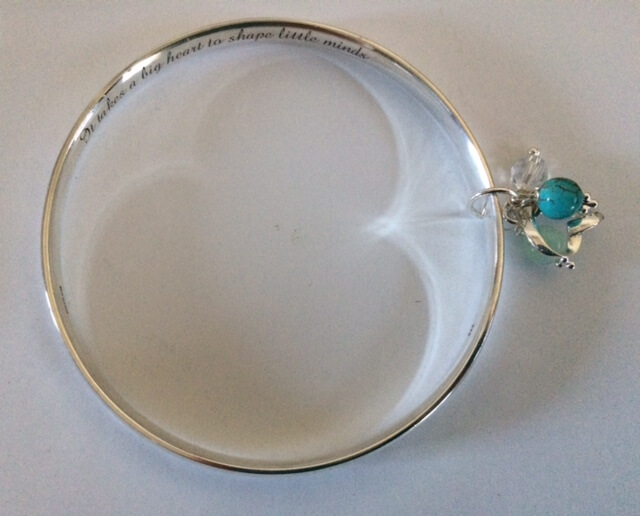 Alex is a big fan of the colour blue, especially turquoise and teal tones so I incorporated these colours that she frequently wears in a cluster of gemstone beads that hangs and swings around the bangle. Along with the pretty Amazonite, Turquoise and clear Swarovski beads that hang from the bangle, the design is finished off with a cubic zirconia set Sterling silver heart shaped charm to pick up on the engraved inscription.
For Penny, I kept the design the same but chose a more suitable quote for her:
"A teacher changes the world one child at a time"

This time, I opted for bright pink gemstone beads to reflect Penny's love of vibrant colours and her vivacious personality. Alongside the pink Mother of Pearl, Rose Quartz and clear Swarovski crystal beads, I hung a peace symbol set with a single clear cubic zirconia to reflect the nature of the quote and Penny's personal values.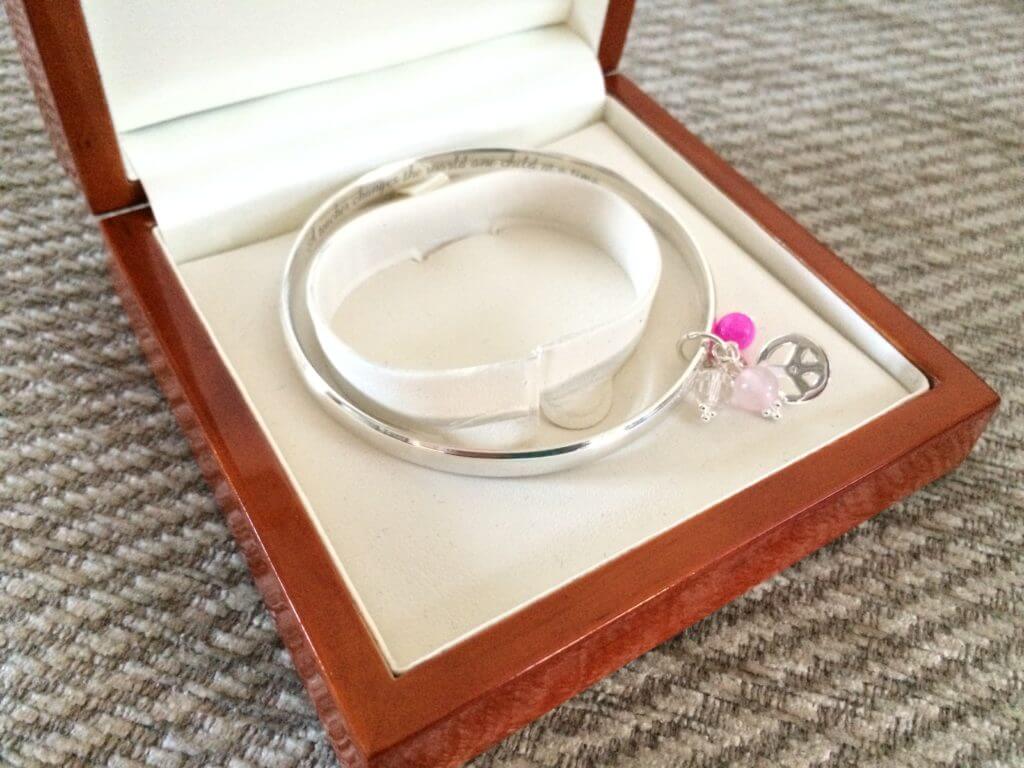 Both bangles were presented in my favourite polished wood boxes with the added feature of an engraved plate on the top that repeats the engraved inscription from the inside of the bangle and celebrates their achievement of 25 years at the school.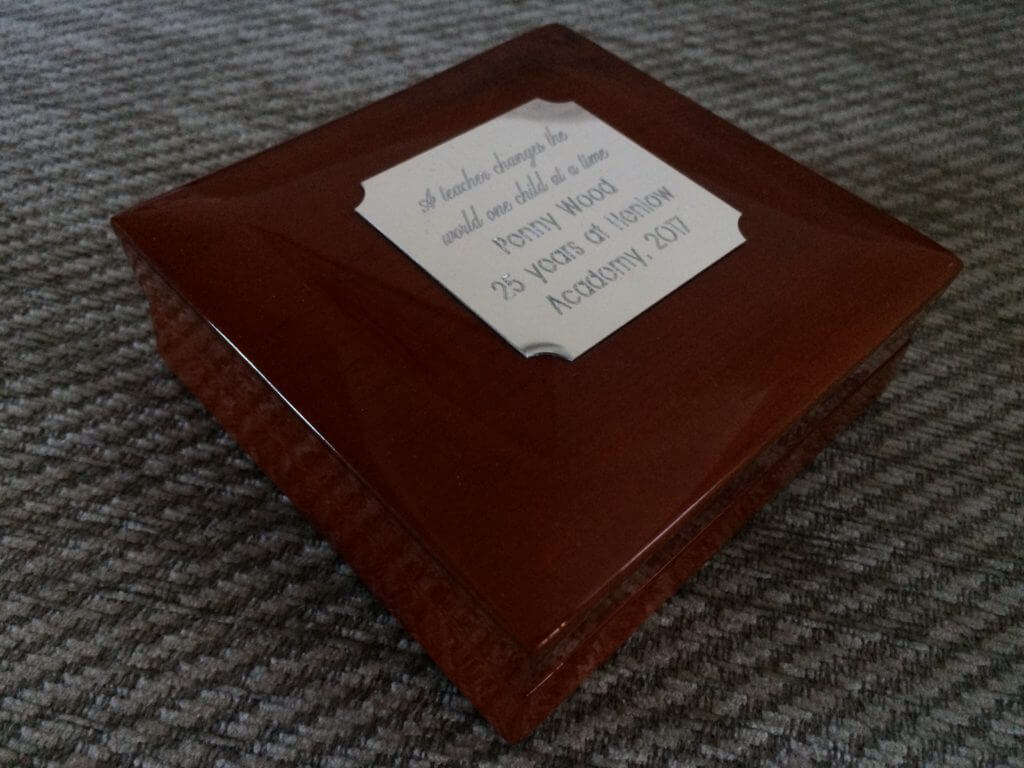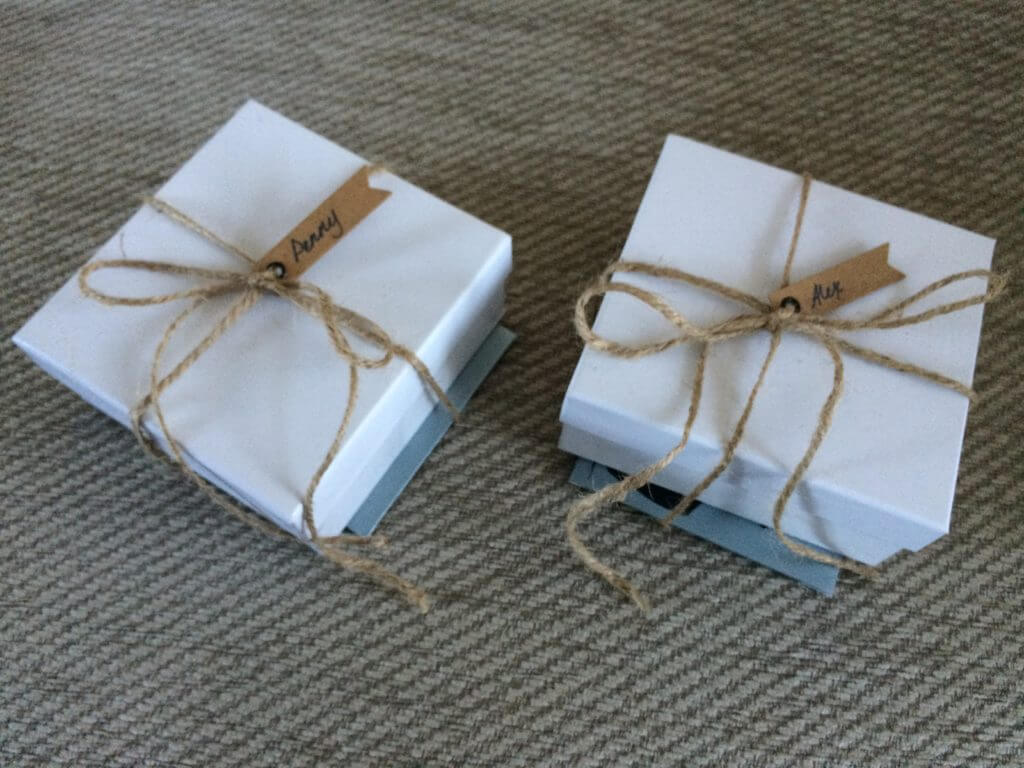 Jewellery can make a lovely gift for special occasions such as this and when it has been designed for the wearer individually such as these two bangles, the sentiment means all the more.