Alicia approached me to design a bespoke engagement ring and wedding set after scouring the internet for a bespoke jewellery designer. She said that something about my website 'spoke to her', which was amazing to hear! We meet up for a really fun consultation with her mother in law and daughter in tow lending their input to the designs.
The centrepiece of the engagement ring is a glorious deep red oval garnet, which is a nod to Alicia's mum, who loved this red gemstone. I sourced a selection from which Alicia chose her favourite. This is set in a coppery toned 9ct rose gold bezel to frame and bring out the autumnal flashes from the garnet. Around this is a picture frame of brilliant and marquise cut diamonds in white gold claws.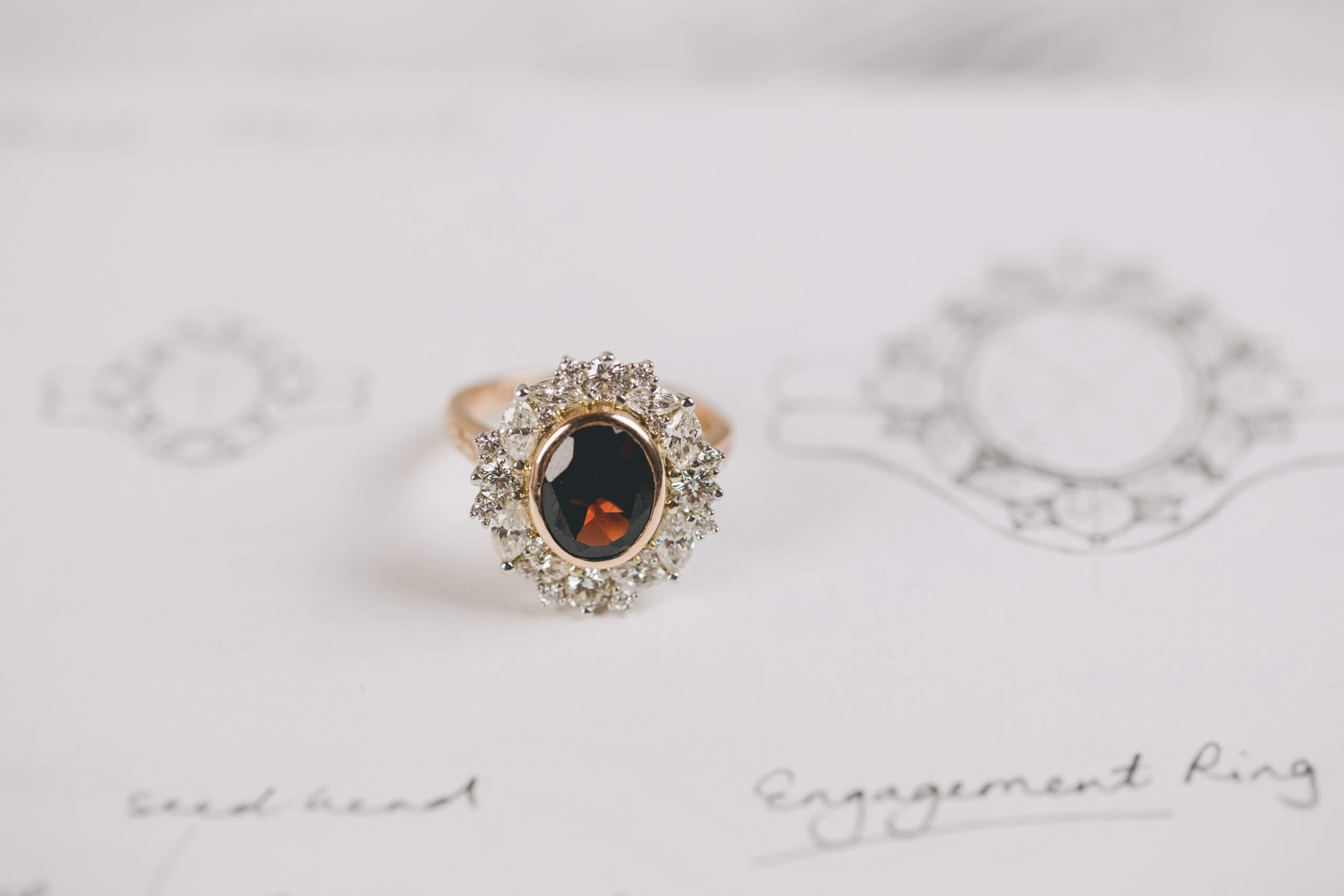 Alicia and partner Andy live on and run a farm and fishing lakes, and this beautiful setting is to be the location for their festival style wedding later this year, and is of course a huge part of their lives. She wanted the rings to depict this passion in their design, and so we came up with a hand engraved design to wrap around the two rings with wheat, poppies, a tiny little bee, bull rushes, water and carp. The poppies pick up on a detail in Alicia's gorgeous wedding dress – I simply cannot wait to see photos from this gorgeous wedding!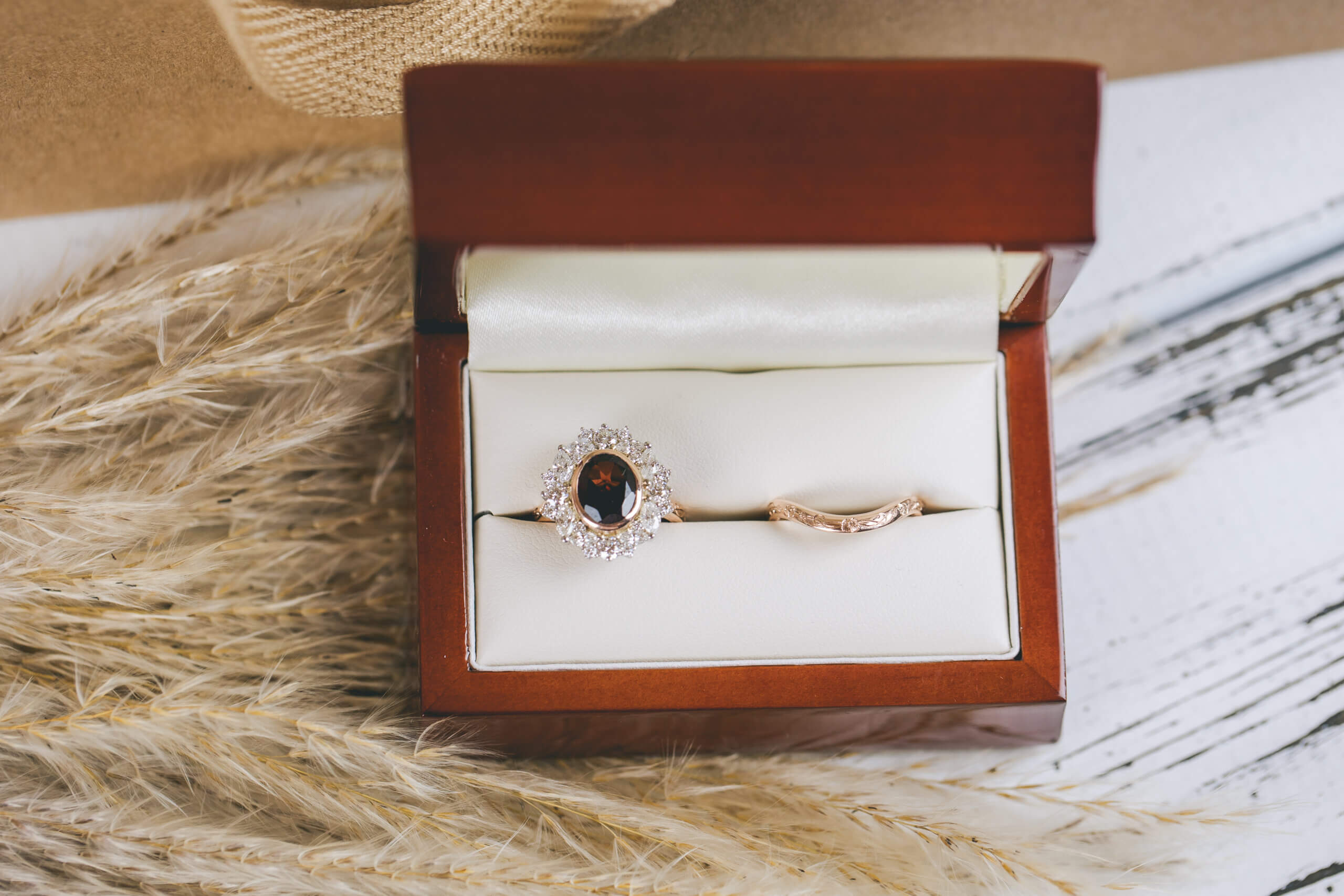 We were careful to position the bullrushes at the back of the two bands to make any future resizes a little simpler to blend in with the engraving going the full circumference of the bands. Our amazing hand engraver Perry also added the date Andy proposed to Alicia inside the engagement ring and their wedding date inside the wedding ring.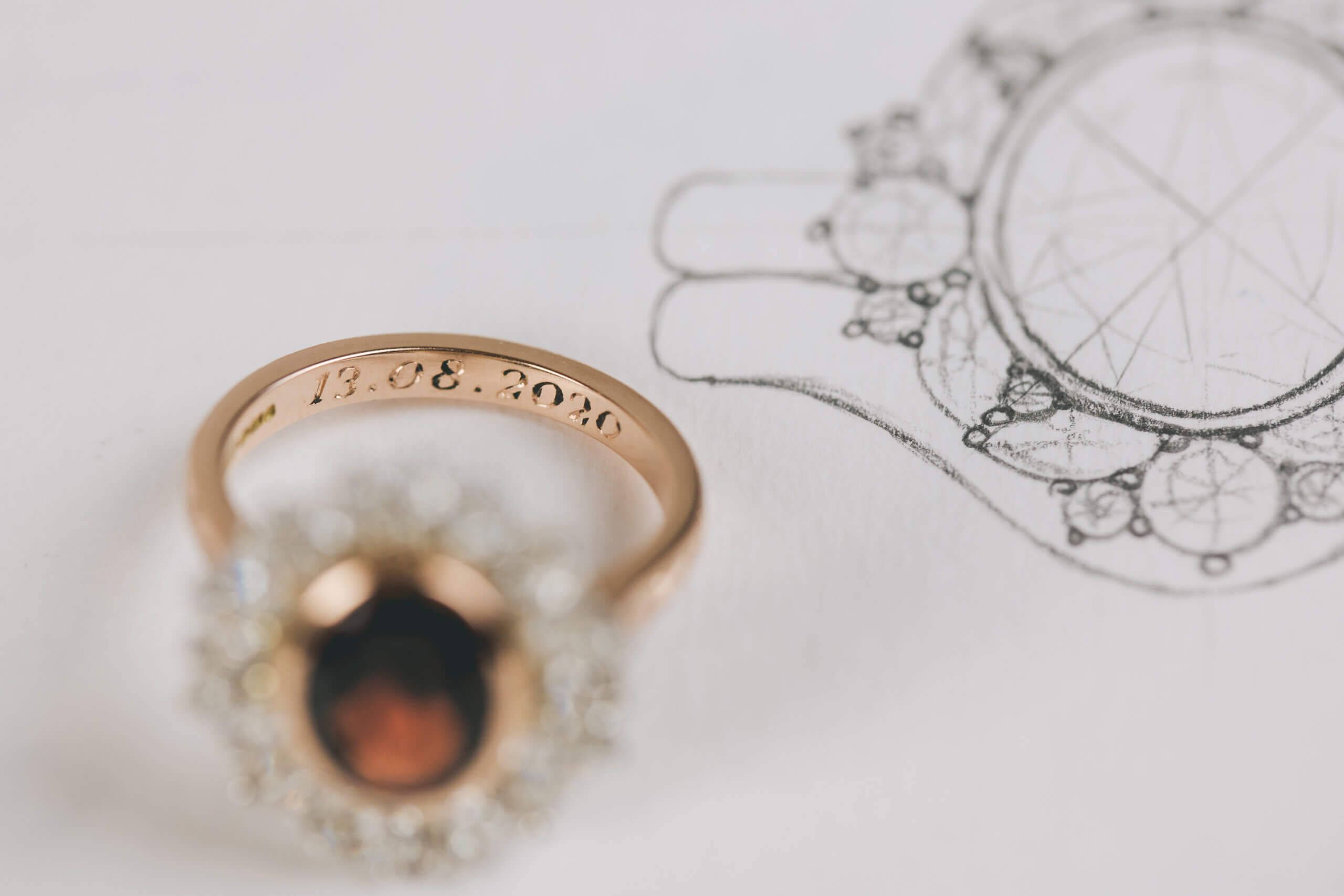 I really love hearing all about your wedding plans and the story behind your forever rings – it is so special to imbibe the design with all of these details to make them truly unique to you and your love story.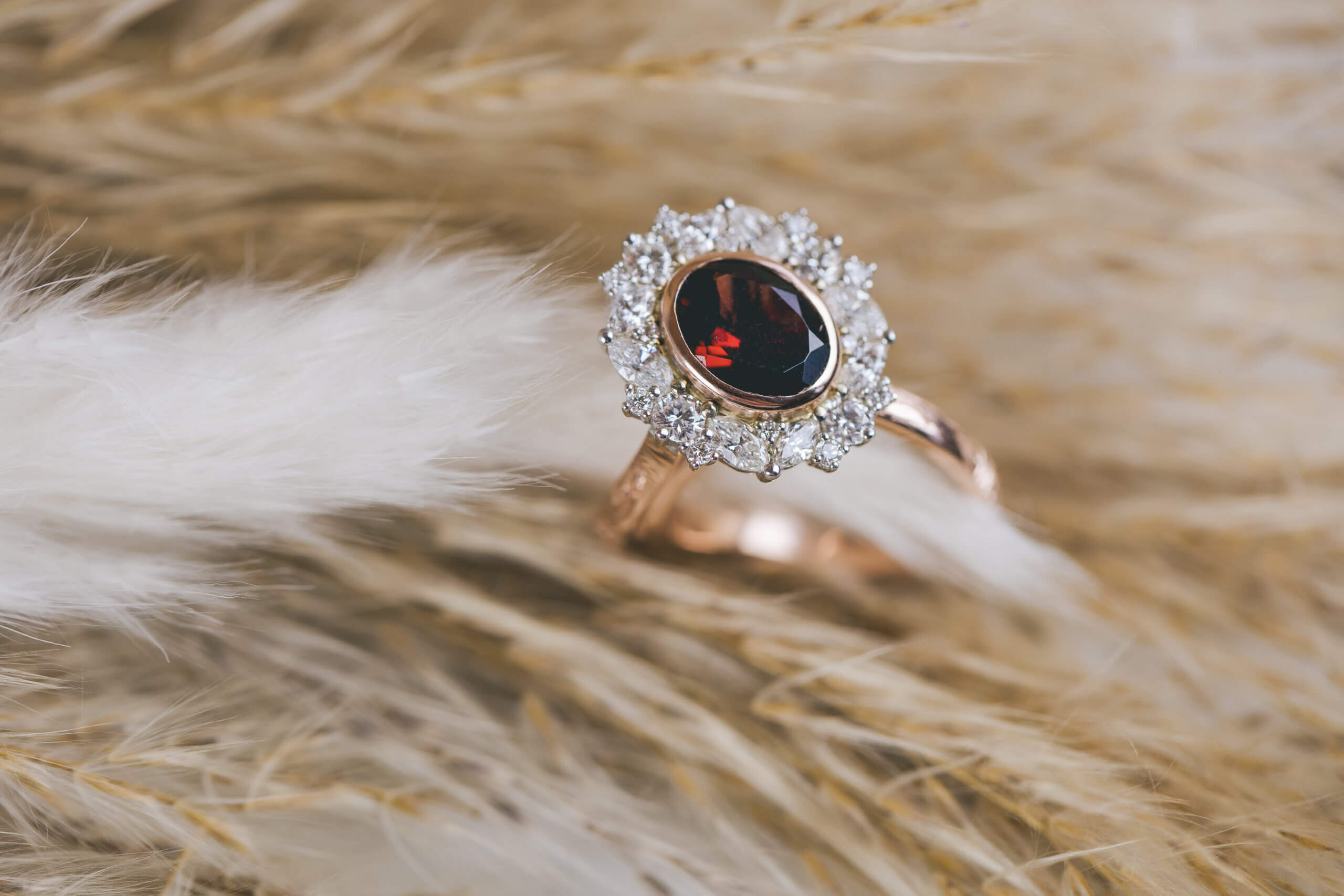 Do you have a unique story you'd like woven into the design of your rings? Get in touch to start your bespoke journey.
Photos by Red Peacock Photography