Adam hand carved an engagement ring out of wood to propose to Katie on their favourite beach. Their love of water and nature was represented in the swirling form of the ring, and they wanted to capture this movement within her forever ring too.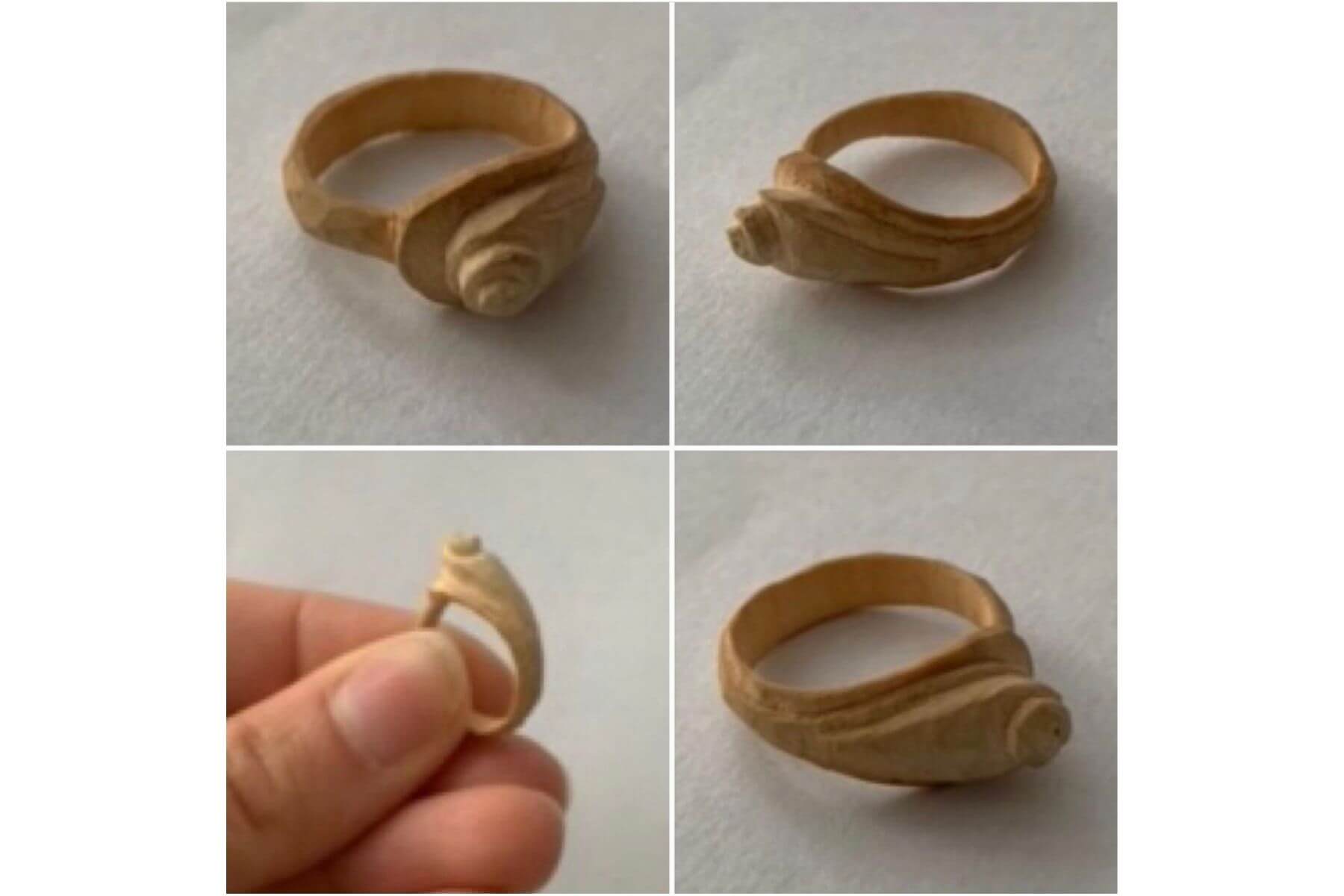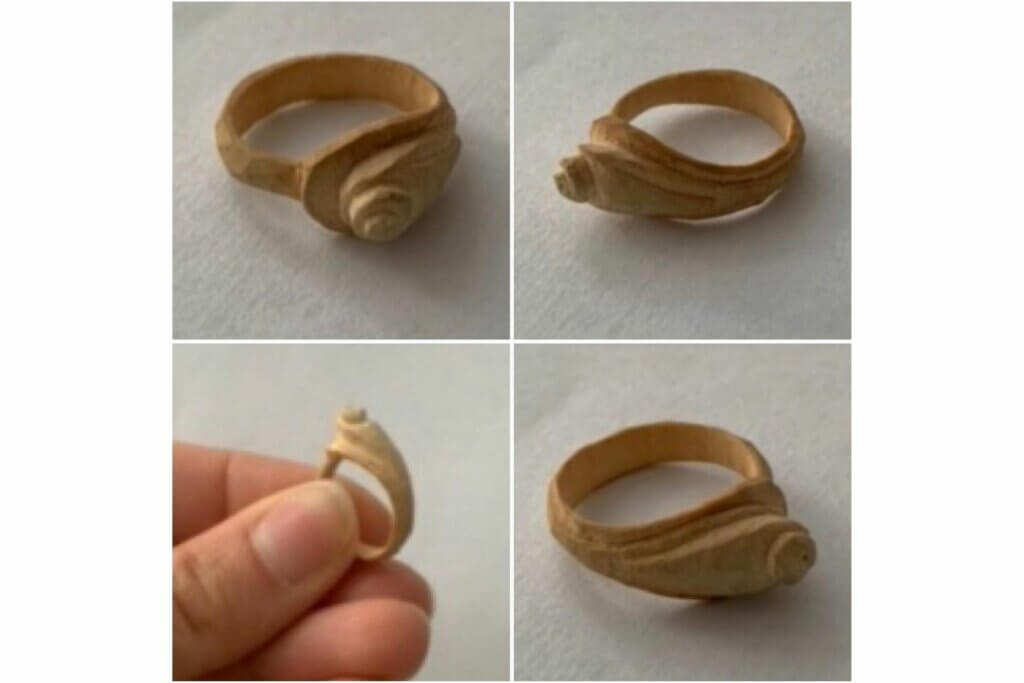 Katie and Adam asked me to design their full set of wedding jewellery. We started with her bespoke engagement ring, taking inspiration from the wooden ring Adam had made for her. They had been gifted a brilliant cut diamond from a family member, so this was to become the centre piece of the design, with the addition of two pear cut diamonds either side to create the meaningful trilogy design (representing past, present and future).
The central brilliant cut diamond is set in a six claw setting, that twists up from the finger like a whirlpool. The band wraps around the stones like water swirling around rocks.
Her wedding ring delicately follows the shape of her engagement ring, creating a wave shape to underline her delicate and meaningful engagement ring.
The silhouette of Katie's engagement ring provided the shape we engraved along the edge of Adam's wedding ring, separating the smooth, polished finish on one side, and the watery hammered and satin finish on the other. This subtle link between the two rings creates a lovely cohesion between them.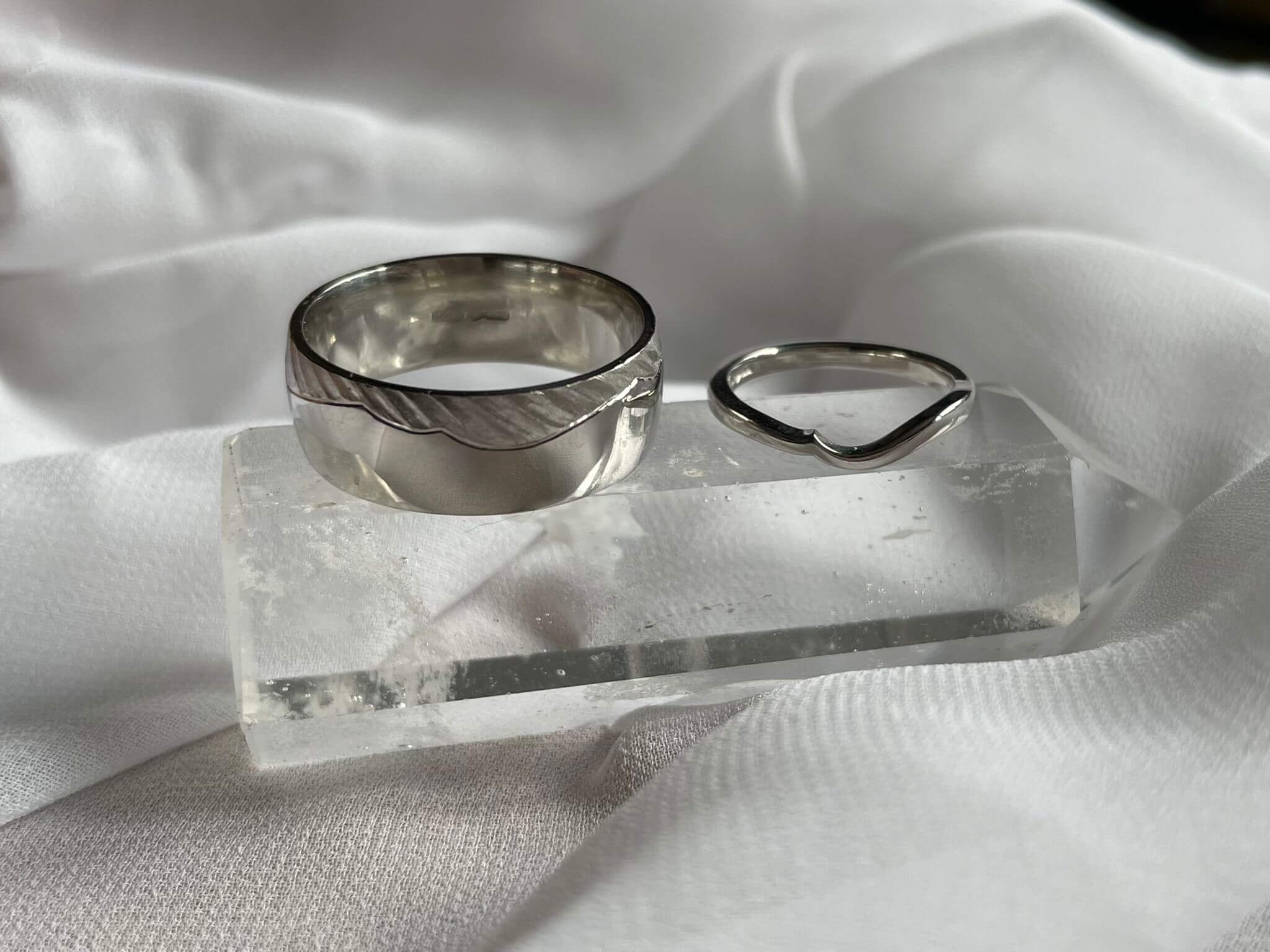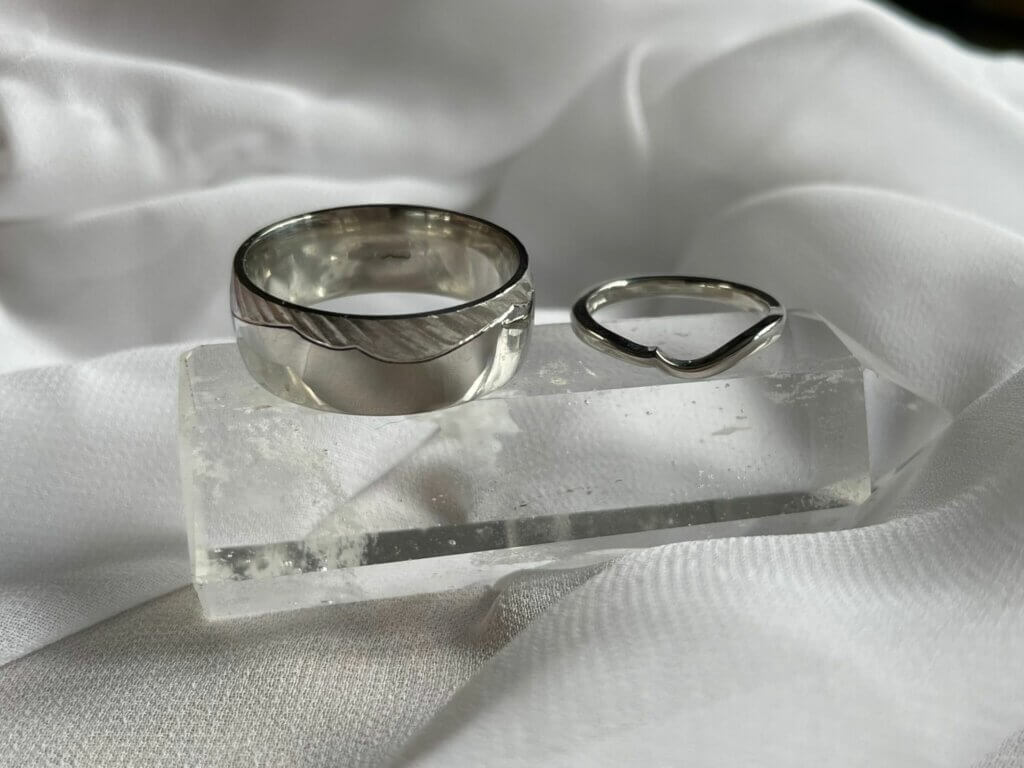 The final piece we made for Adam and Katie was to preserve the wooden ring he so thoughtfully carved for her by setting the top section into rose gold and making it into a pendant she can wear and remember their engagement by.
It is always such a joy to be involved in the entire set of wedding jewellery like this, especially when the design is so steeped in meaning.