I have seen a real increase in customers enquiring about reusing metal and gemstones from existing jewellery. Very often, it is broken and unworn items or, even more commonly, inherited pieces that are not to the client's taste but hold immense sentimental value.
Increasingly, people are considering upcycling these pieces into something new rather than having them go to waste just sitting in a jewellery box.
If remodelling a piece of jewellery appeals, you may have a number of questions about the process and how to move forward. Today we'll explore the benefits and frequently asked questions about recycling gold and gemstones into beautiful new jewellery.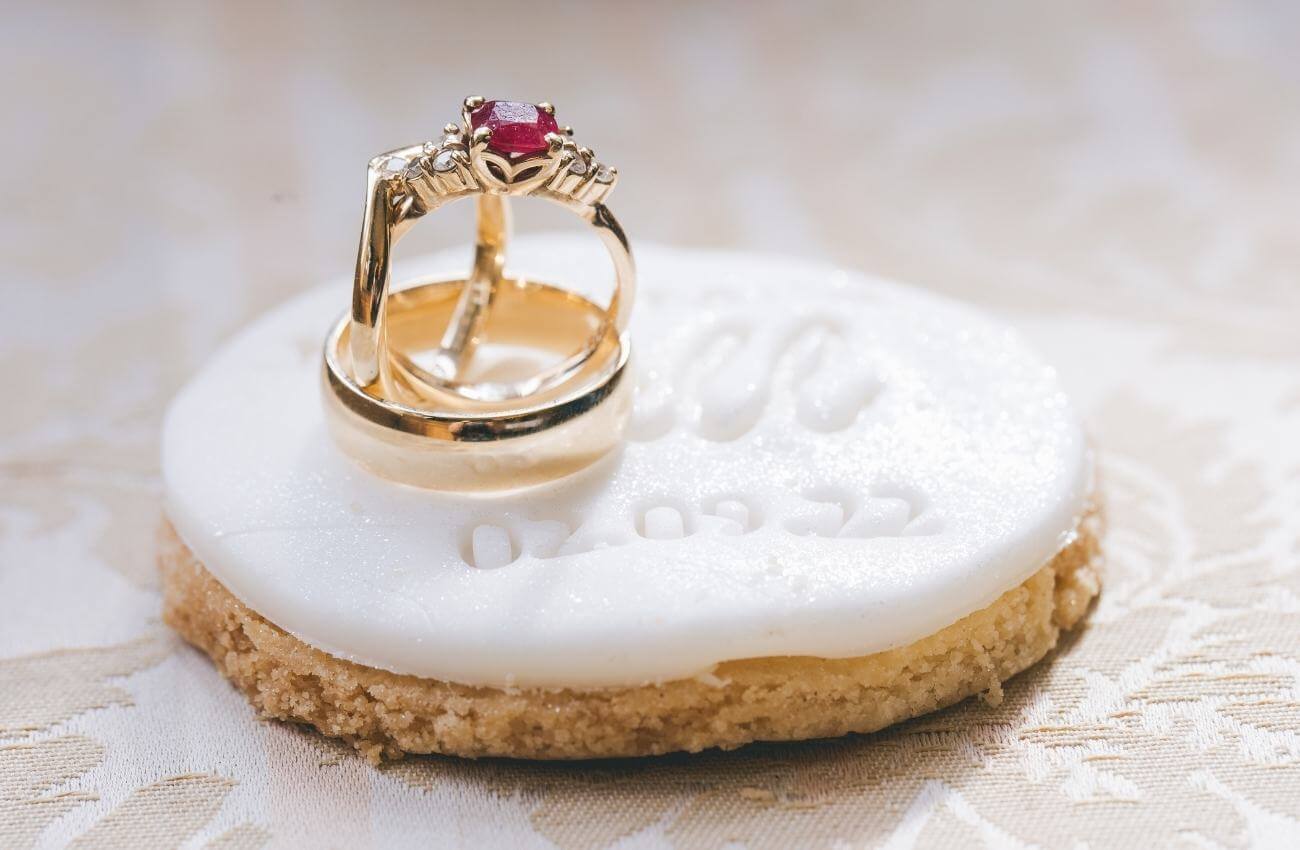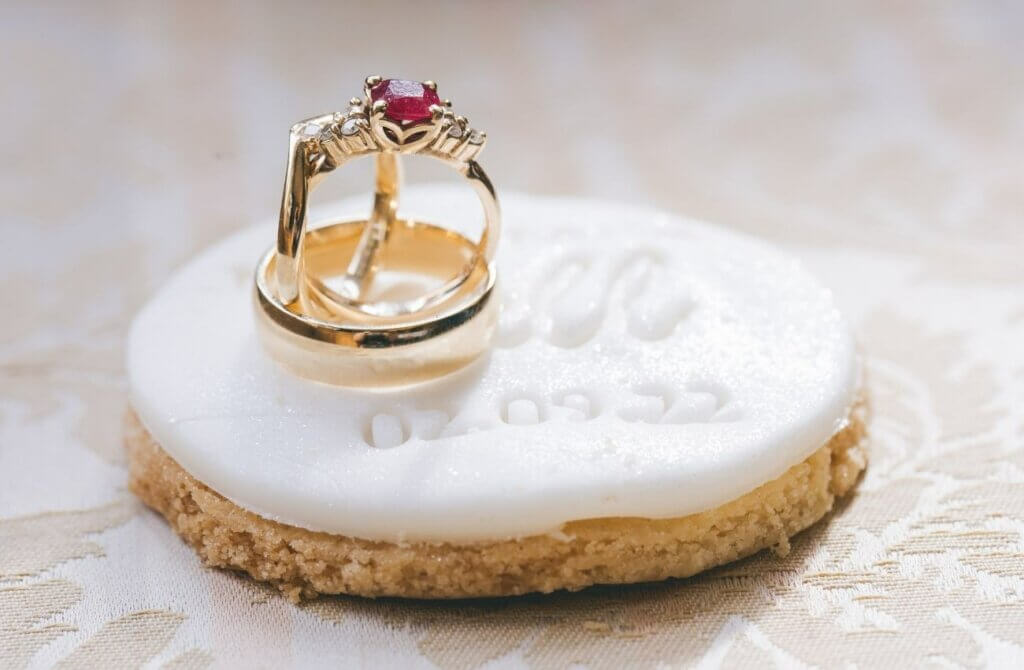 Remodelling Jewellery: Sentiment and History
The core reason my customers ask to remodel existing jewellery is that it means something to them. Very often, it is a case of taking jewellery they have memories of a loved one wearing and turning it into something they can enjoy wearing and create new memories. Jewellery is such a powerful thing – often bought at times of celebration or at an important landmark, jewellery symbolises our deepest feelings and all the things most important to us. Its beauty brings us joy.
In my opinion, it is not disrespectful to take inherited items apart and remodel them into something new—quite the opposite, in fact. Arguably, it's a real statement of love that you want to wear a piece of jewellery left to you every day in a form that suits you and your life.
Examples can include: Rings lined with the gold from your parent's wedding rings so you have them close by… a pendant hung close to your heart made from your Grandma's engagement ring…
This type of sentiment is powerful stuff! An amulet if you like!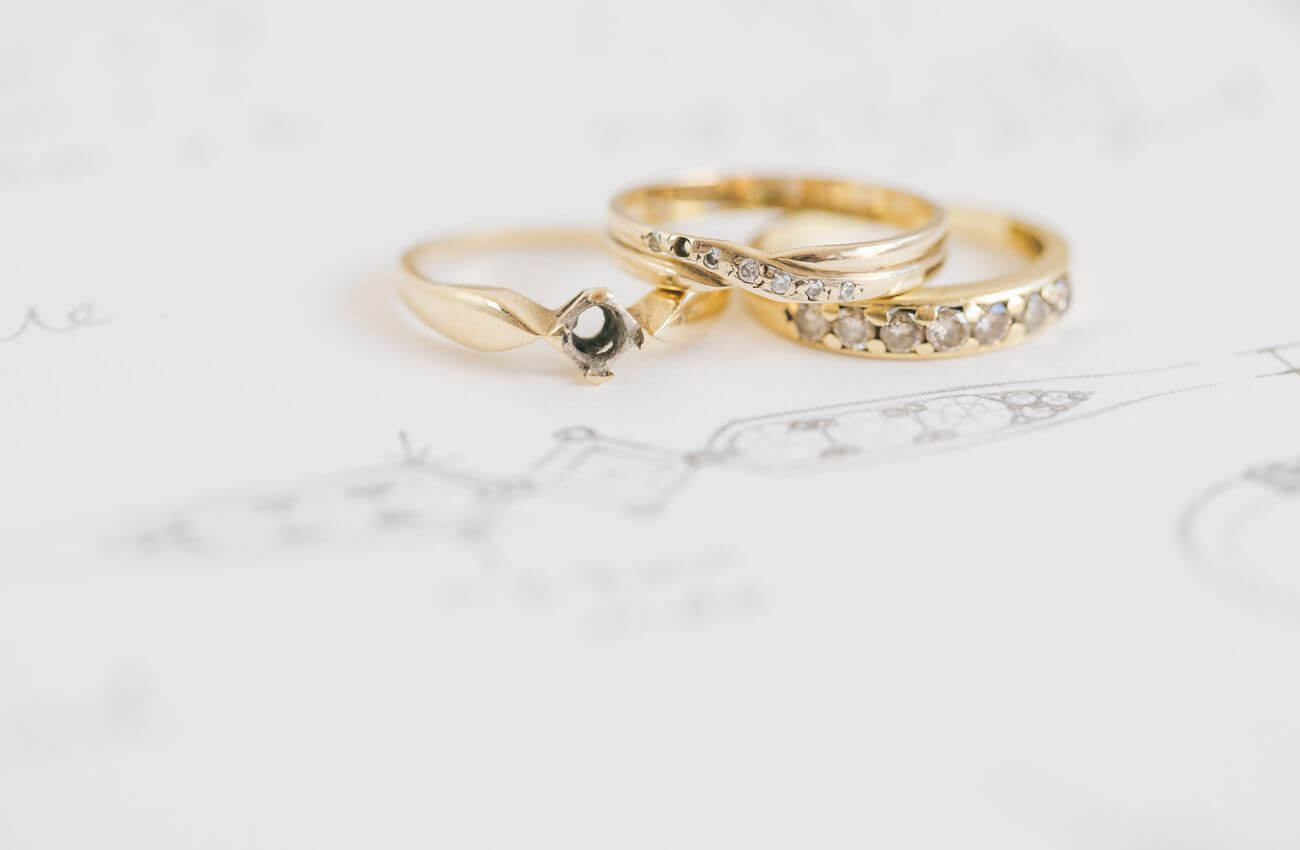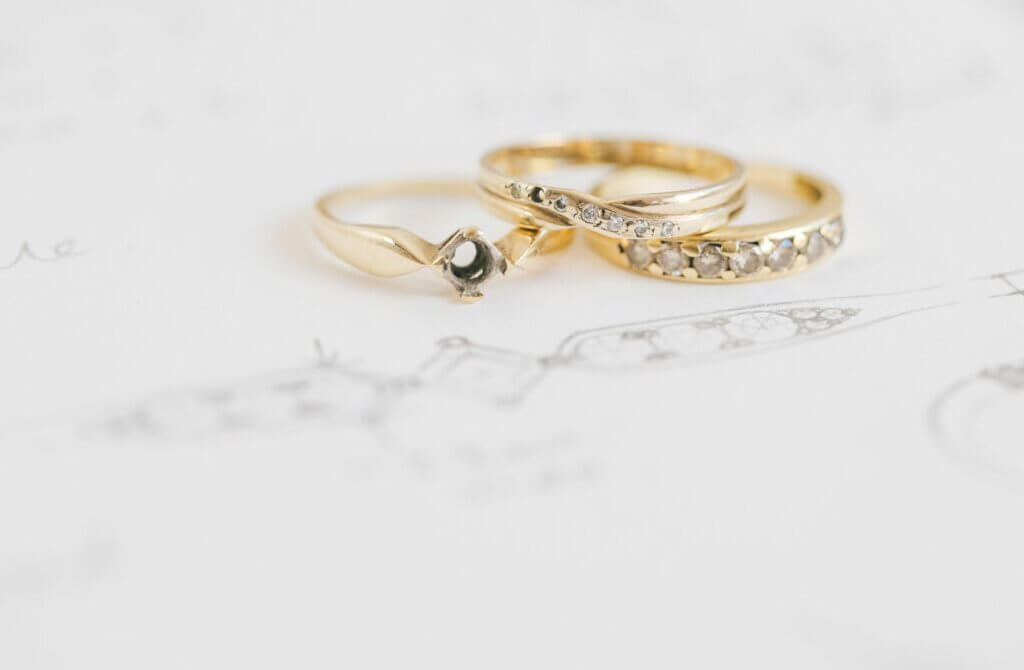 Recycling Gold Jewellery for Sustainability
People are increasingly aware of the impact their purchases have on the world we inhabit. Gold mining is an industry full of questionable practices, from environmental damage to poor working conditions. Shockingly, it is believed that for every ounce of gold mined (approximately enough for one ring), up to 20 tons of waste is generated, with mercury and cyanide being two primary pollutants.
How Many Tonnes of Gold in the World?
There is around 190,000 tonnes of gold in circulation, and just 3% of this would satisfy the current demands for new jewellery. Currently, only 30% of new jewellery produced is made from recycled gold, which explains the need for continued mining of fresh gold.
Reusing Old Gold to Make New Jewellery: The Benefits Are Many
Another positive is that gold can be recycled again and again without losing any of its quality. Gold that has been refined and recycled multiple times is actually just as good as gold mined yesterday, so there is no loss in quality in using recycled gold. The same can be said for silver and platinum, which we can also recycle for our customers.
Our bullion supplier mainly uses recycled metal in its products, so even if you do not have old jewellery to melt down, you can feel good about your purchase in the knowledge that it hasn't contributed any additional damage to the environment.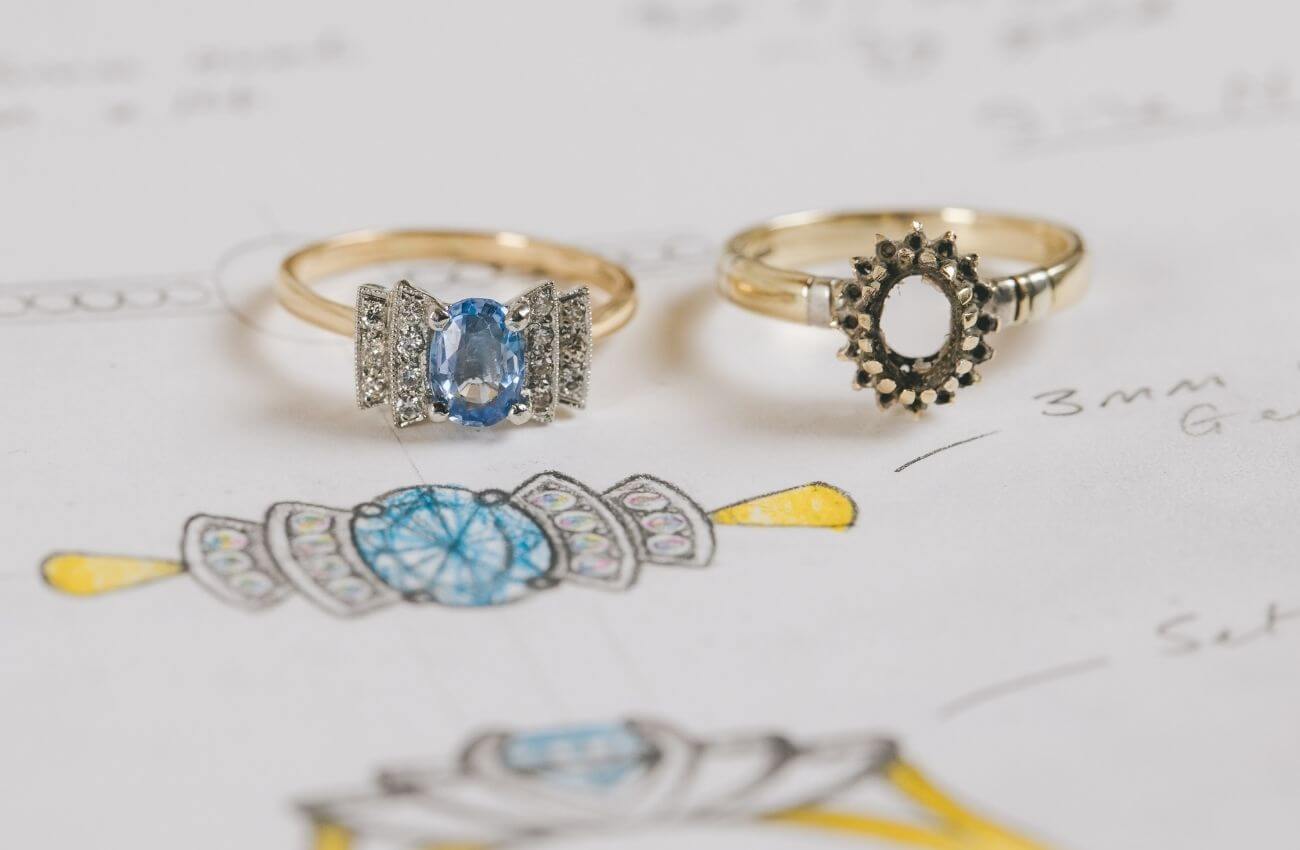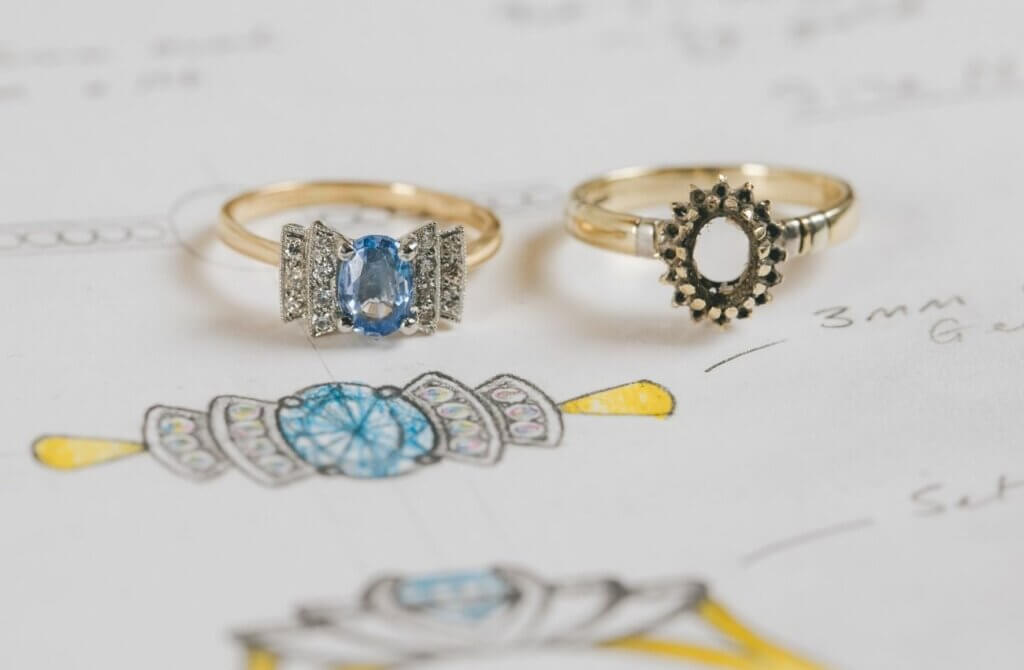 The same goes for gemstones – reusing gemstones from an existing piece of jewellery means that the environmental impact of the piece is very low. If you do not have old gemstones of your own, I can often source recycled diamonds from my suppliers, which also helps bring the cost down. Even if you use 'new' diamonds and gemstones in your design, you can be safe knowing I only work with ethical suppliers who responsibly source the stones.
Cost – Can Remodelling Jewellery Save You Money?
It is a common belief that jewellery made using recycled metal that you have provided will cost less than using new metal, and this is completely understandable, especially as the cost of precious metals continues to rise. This can undoubtedly be the case when reusing high-cost metals like platinum and gold, but it usually costs more to recycle existing silver than to use 'fresh' silver. This is because instead of paying for the metal, you are paying for a Goldsmith's time to melt down and reform the metal into your new design. The process is very time-consuming, so it can work out at a similar cost (or sometimes even more than) using new metal. Therefore the reason to reuse existing metal is for sentimental or environmental reasons, not for cost saving.
Recycling gemstones, on the other hand, can save you a lot of money and be environmentally friendly. The gemstones in an inherited piece are often the element you notice more than the metal, and therefore you may very strongly associate them with the person who left them to you. Putting them into a new piece in memory of that person is very poignant.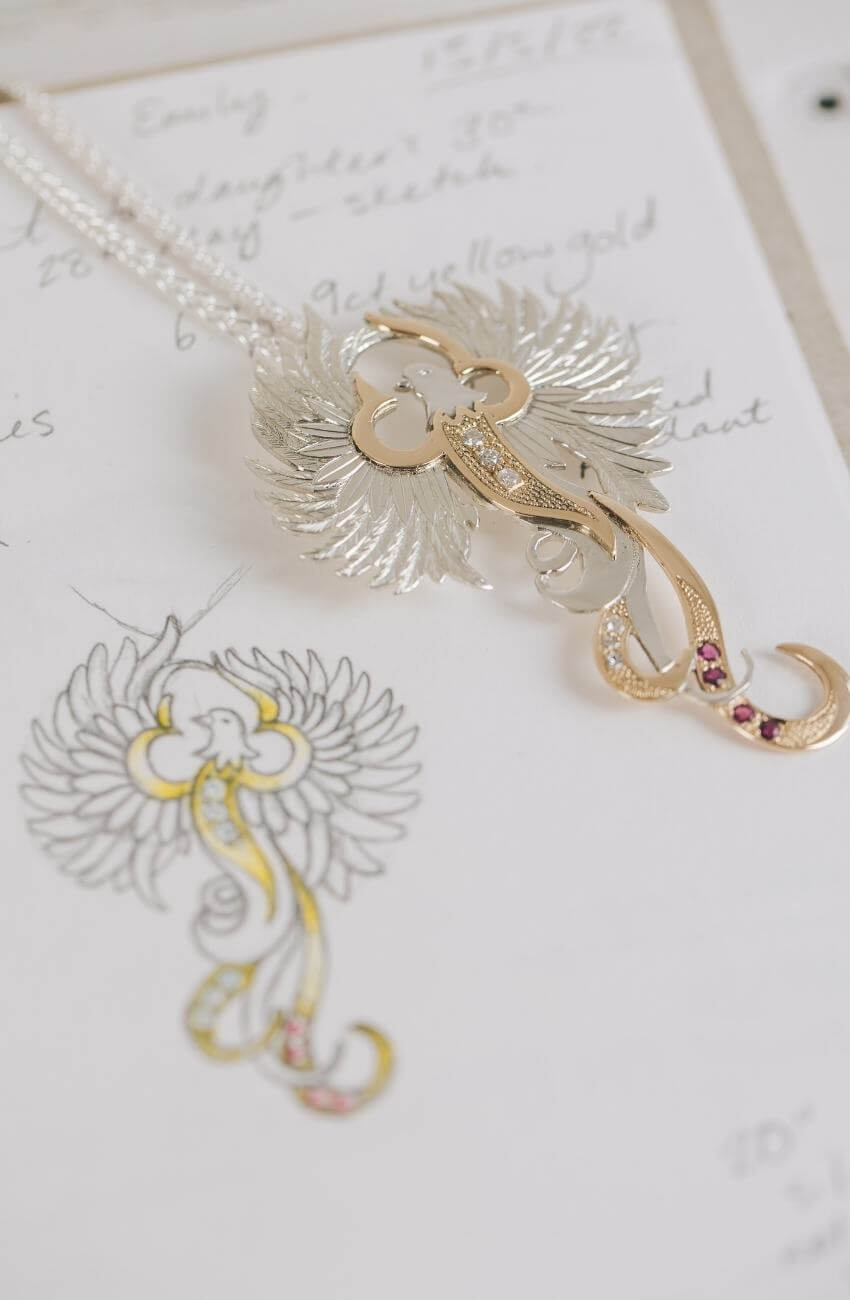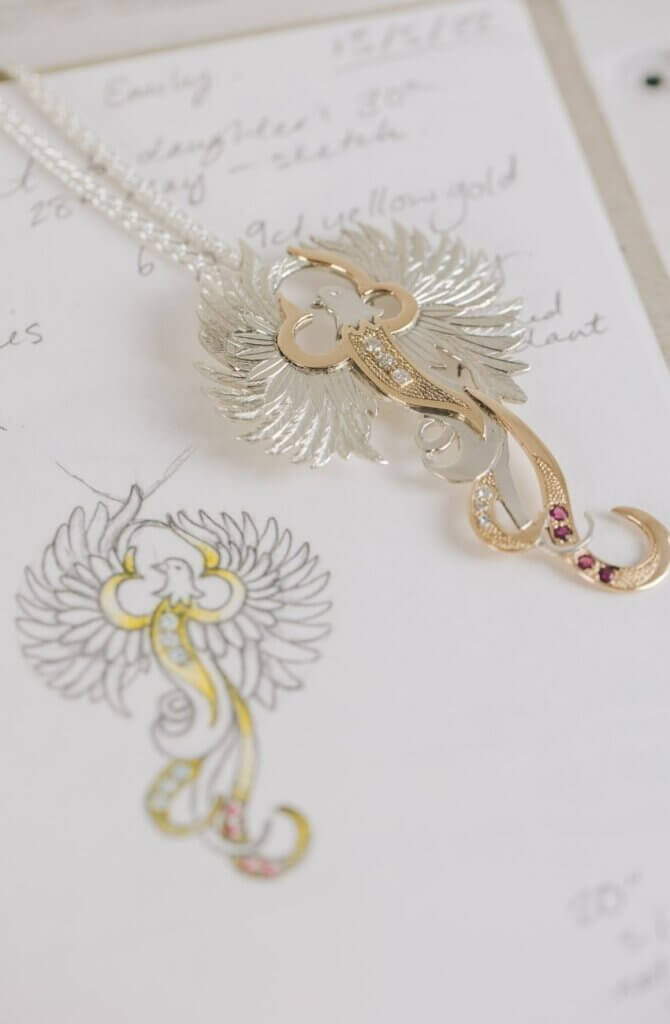 ---
Previous Remodelling Projects
Here are some examples of projects using recycled metal and/or stones from old pieces of jewellery, all with their own intriguing stories and histories.
Asymmetric Cluster Ring
Not only did Helen's ring utilise a tanzanite, diamonds and sapphires from several pieces of unworn or broken jewellery, but the inside of the white gold ring is lined with gold from particularly sentimental pieces.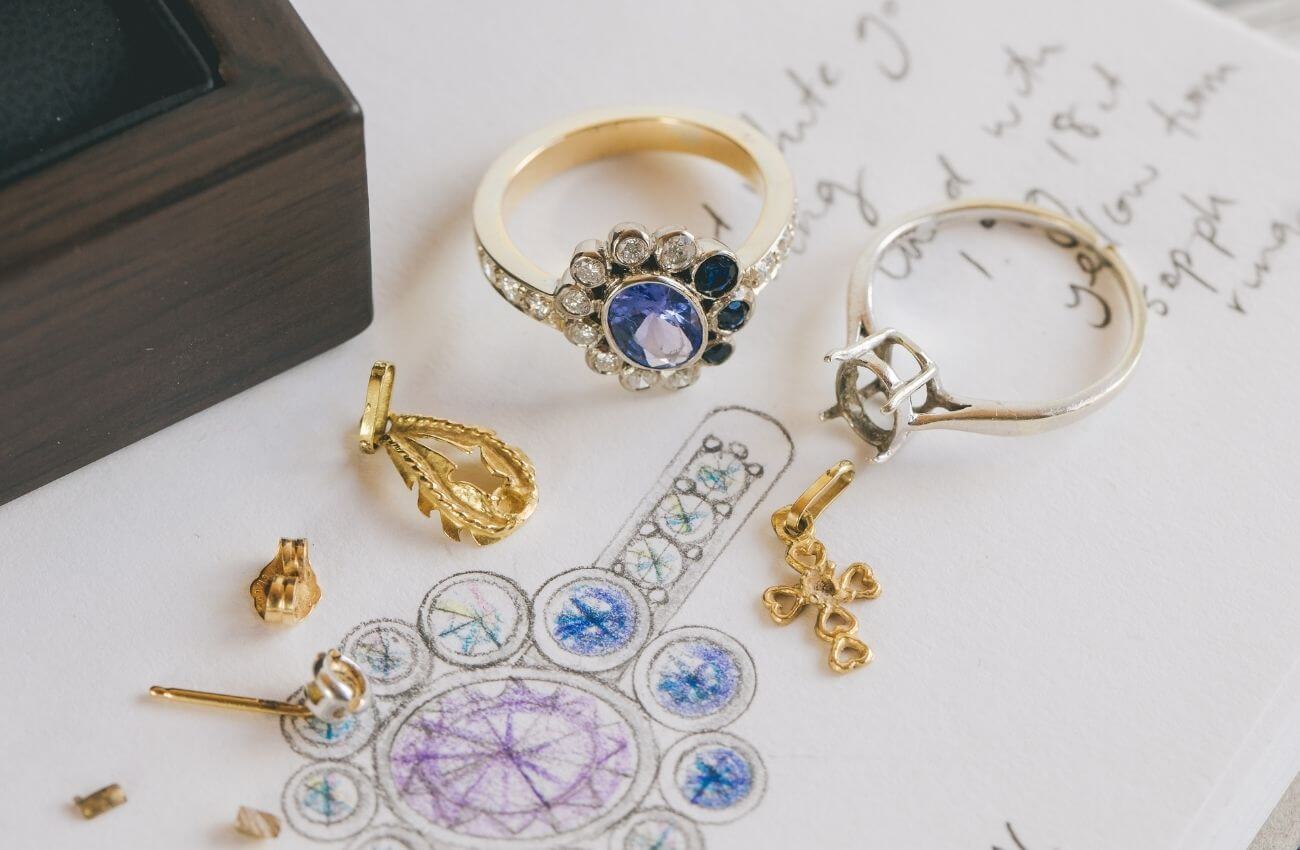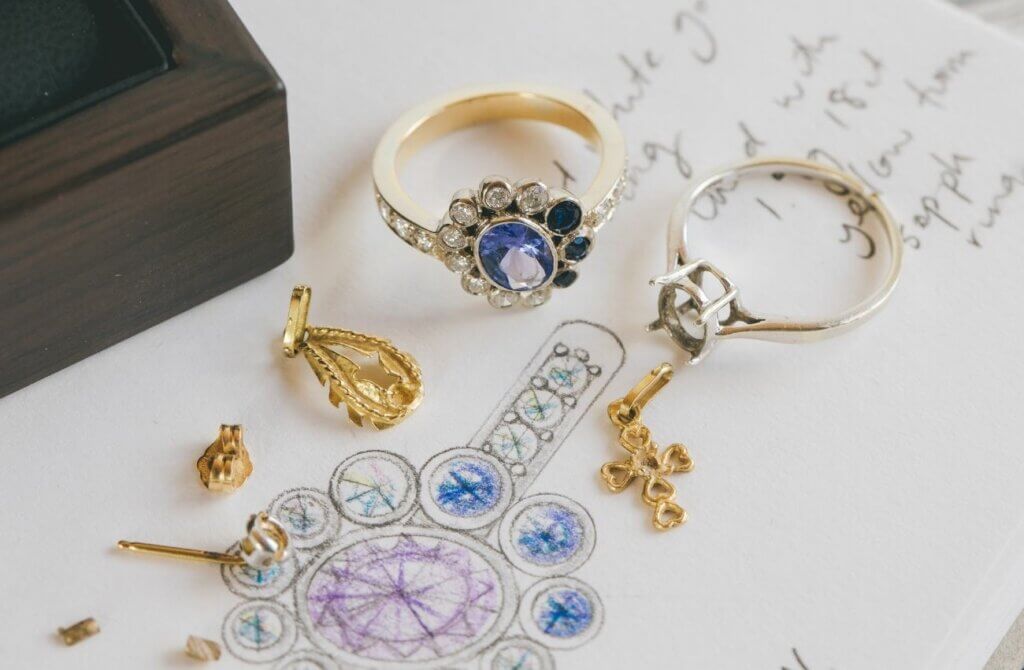 Read more about this ring here.
---
Diamond and Emerald Engagement Ring
Guy had inherited a beautiful seven-stone ring from his Grandmother, and wanted to use the largest diamond from it as the starting point for Lily's engagement ring. Coming from a long line of farmers, it was so lovely to find a piece of hay stuck in the setting behind the diamond when we took it out!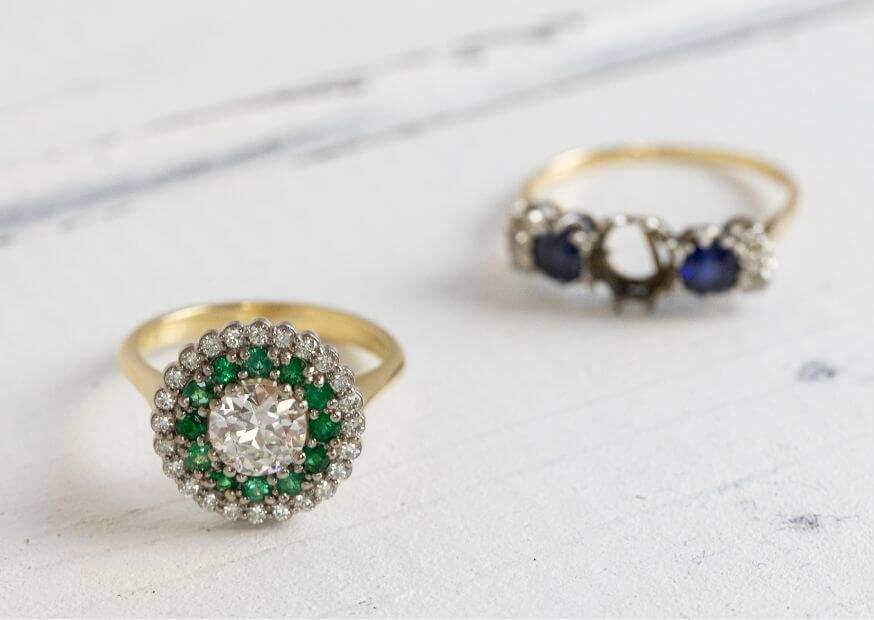 Read more about this ring here.
---
Gents Wedding Bands lined with Sentimental Gold
Brothers Ben and Chris wanted rings that included the gold from their parent's wedding rings after they lost their Dad, but preferred the look of platinum. I suggested we line their platinum bands with the gold, so the history and sentiment are there, but the gold lining is not visible when worn.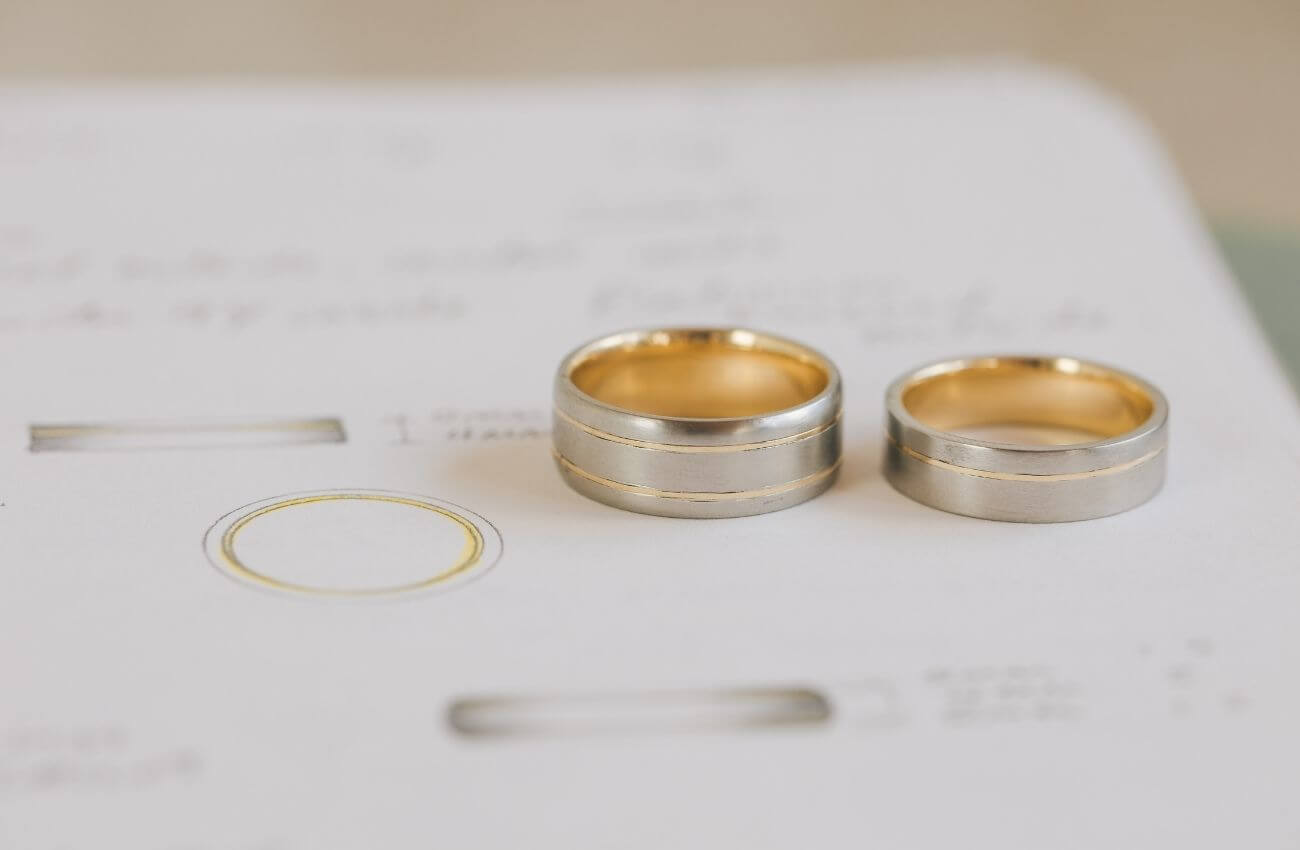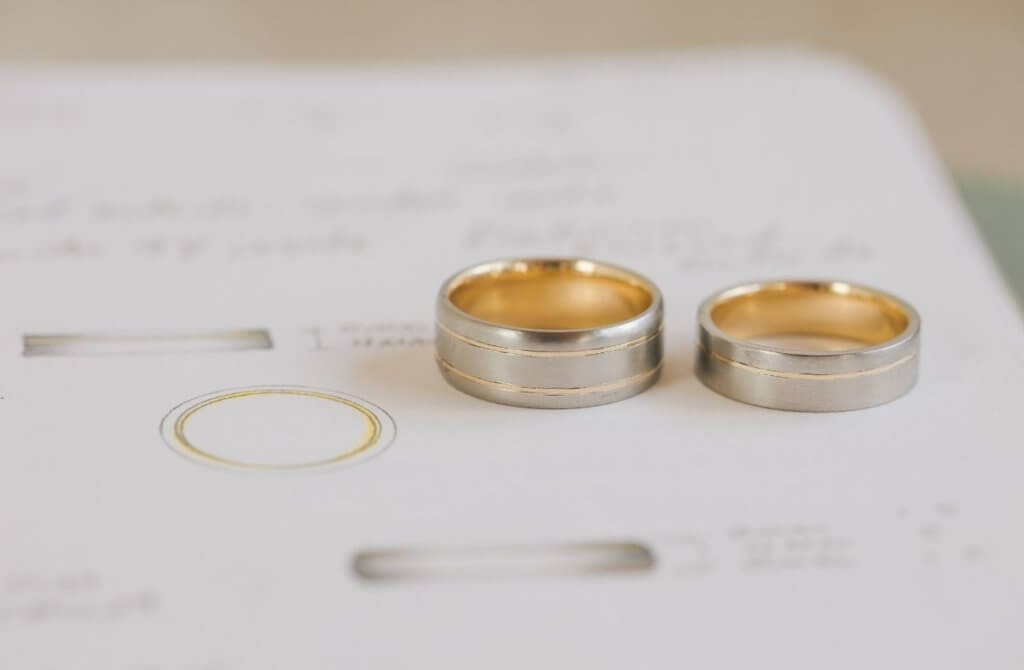 Read more about these rings here.
---
Pearl Necklace Reimagined
Kate wanted to transform a string of pearls into something new and more modern, but filled with history and sentiment. We created this long, modern take on a string of pearls for her, and later, a matching pair of earrings with more of the pearls.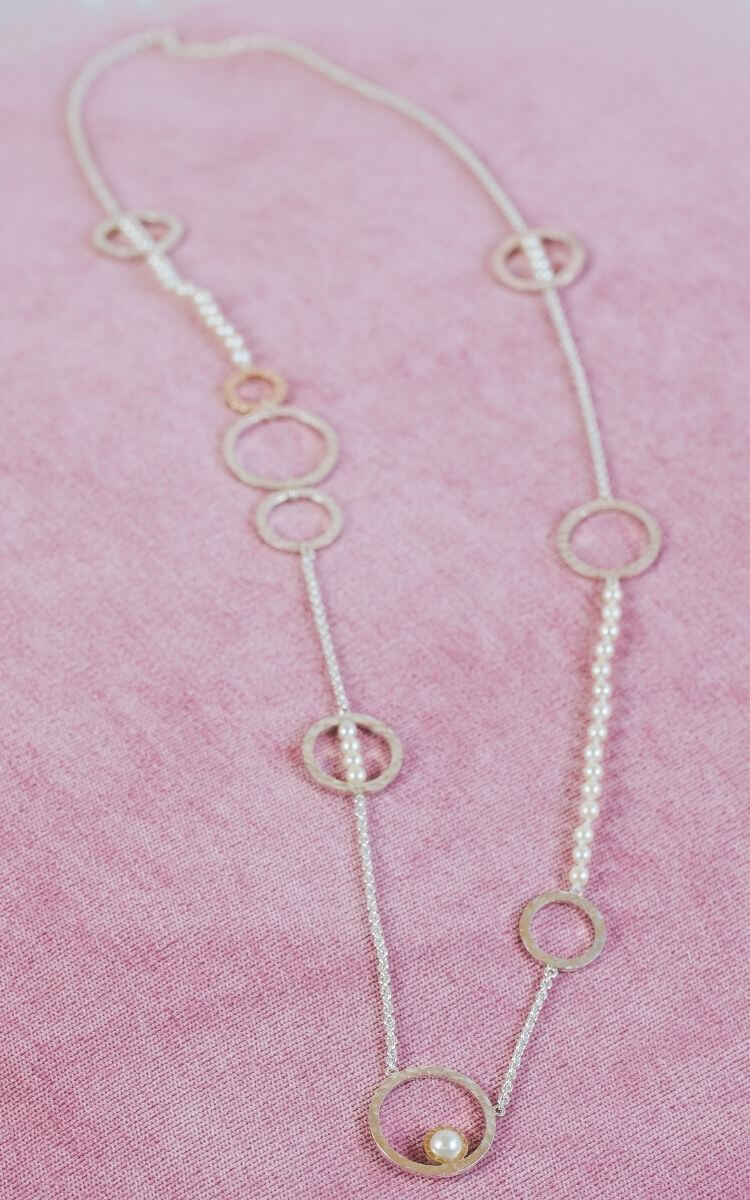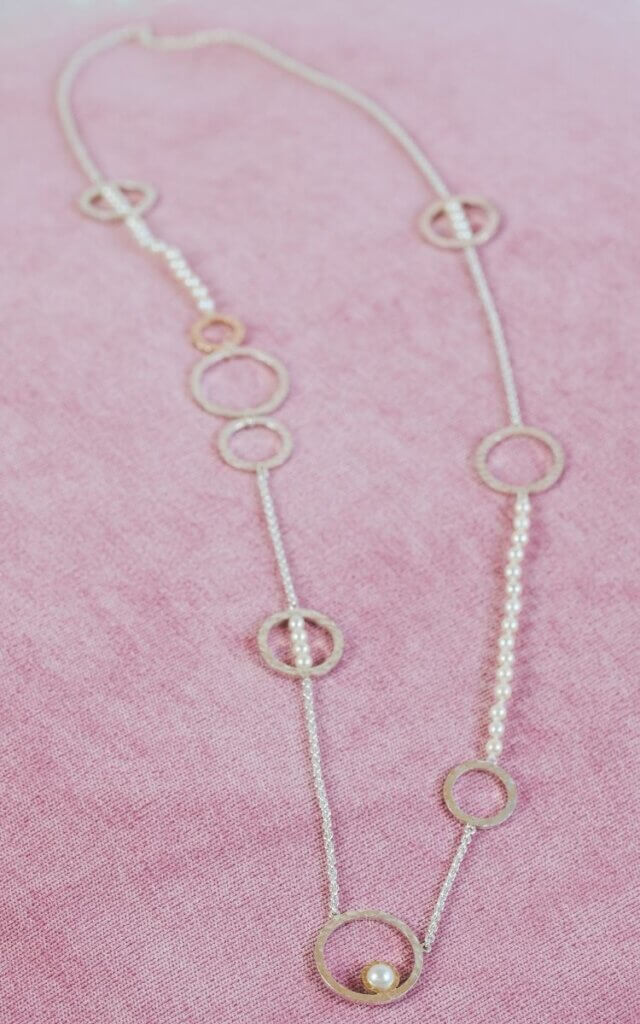 Read more about this necklace here.
---
Very Special Remodelled Wedding Rings
Taking baguette and brilliant cut diamonds from a family brooch, we arranged them in this asymmetric platinum enhancer wedding band that Alix's engagement ring slots into. We made Tom's chunky yellow gold band using gold melted down from his late mother's chains that he has fond memories of her wearing.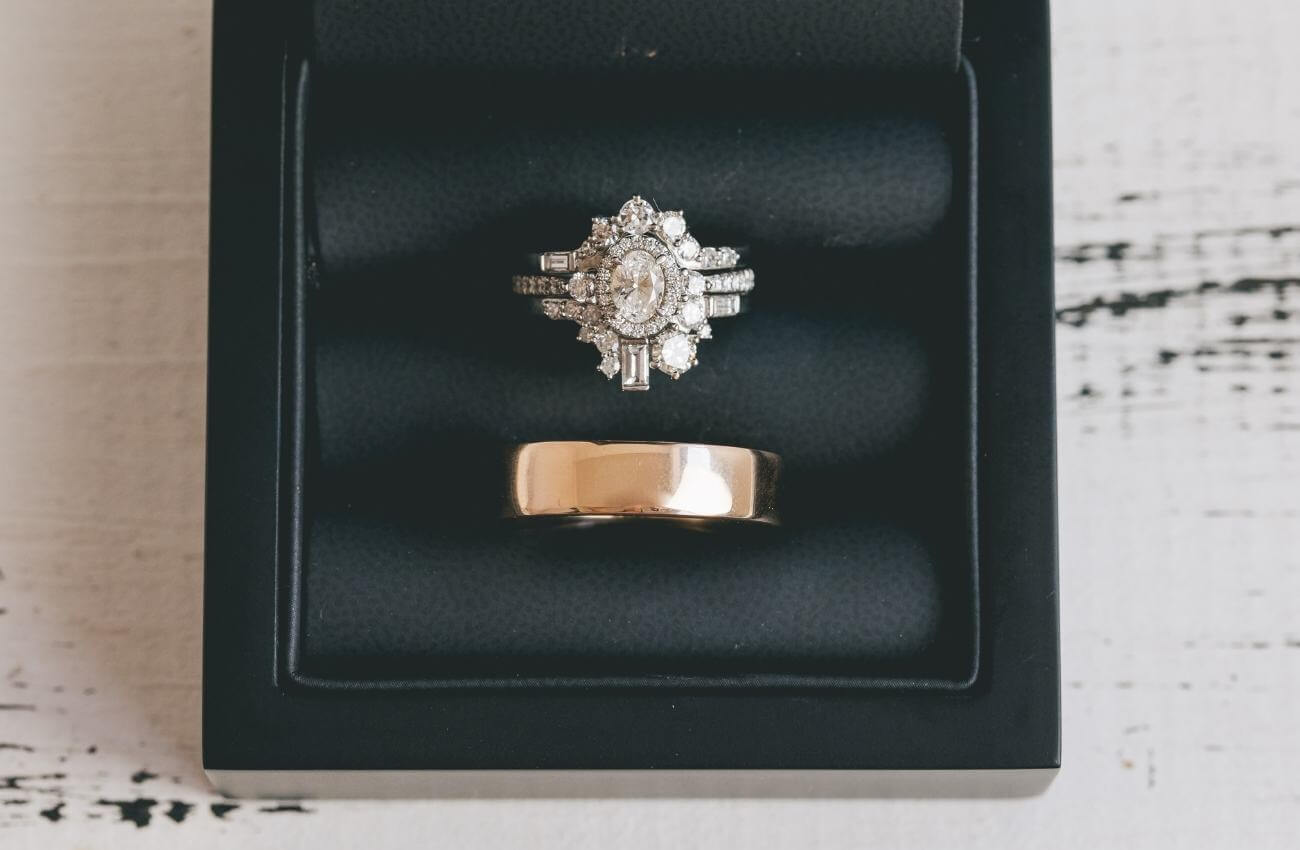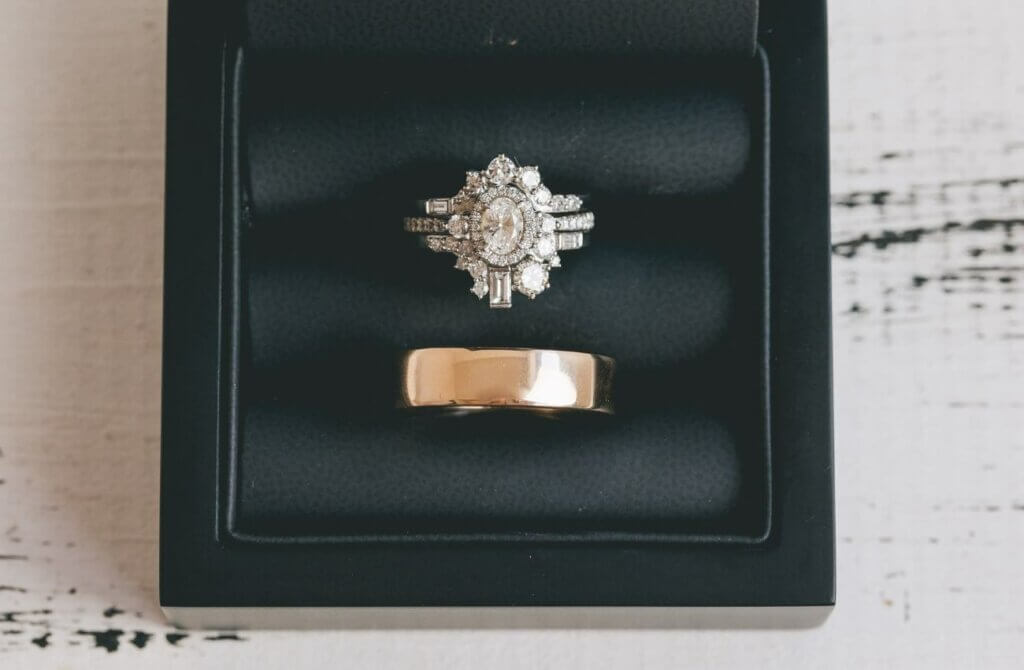 Read more about these rings and their story here.
---
A large percentage of the work I do is remodelling jewellery in one form or another. I always love the stories attached to my designs, but reusing sentimental metal and gemstones takes it to another level. If I can help you reimagine an unworn piece into something new, get in touch to chat over your options. Read more on the topic here.
All photography by Red Peacock Photography.