Anna approached me to design her and her partner Nathan's wedding rings. She has a stunning 14ct rose gold and diamond engagement ring that Nathan bought in his home country of America. She wanted a ring that would sit neatly and delicately against it, with no focus taken from her spectacular engagement ring.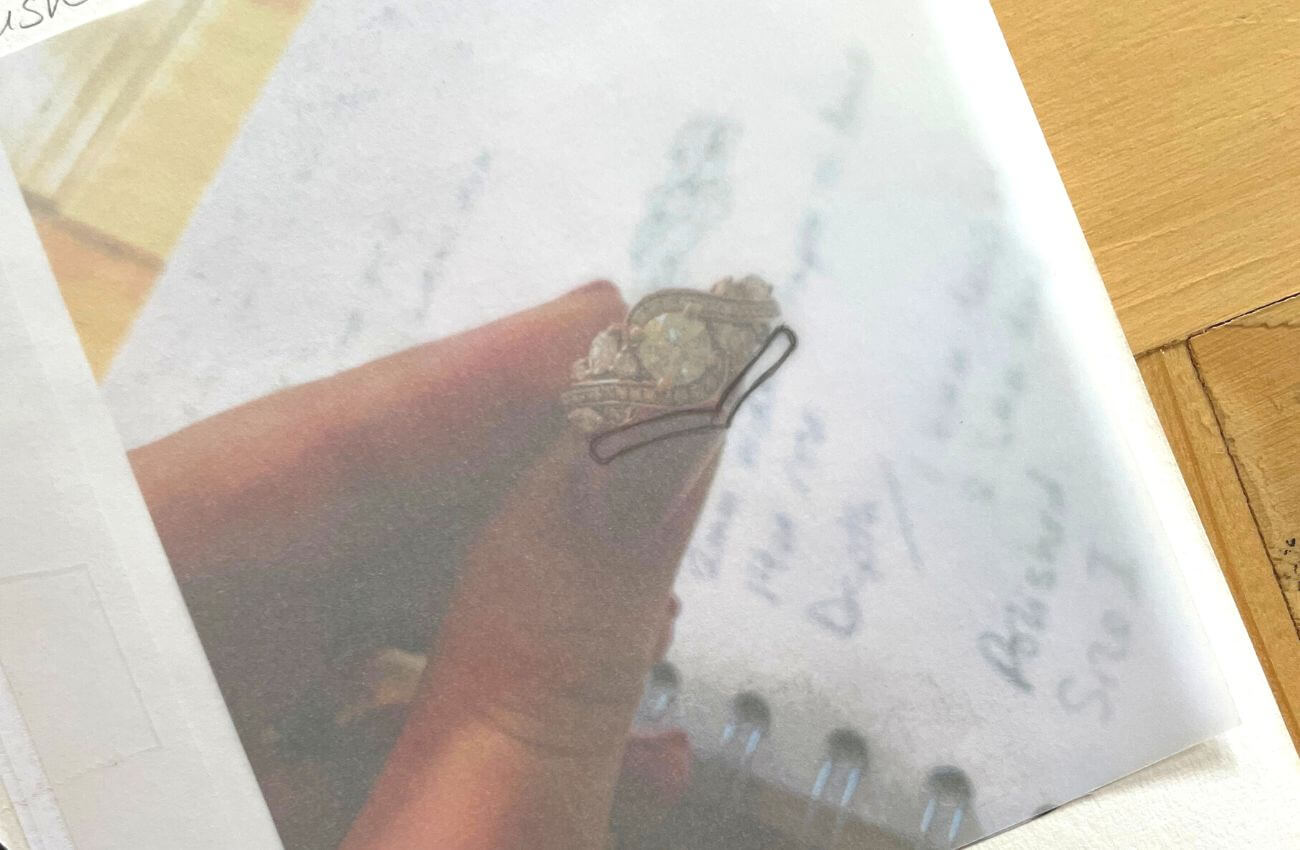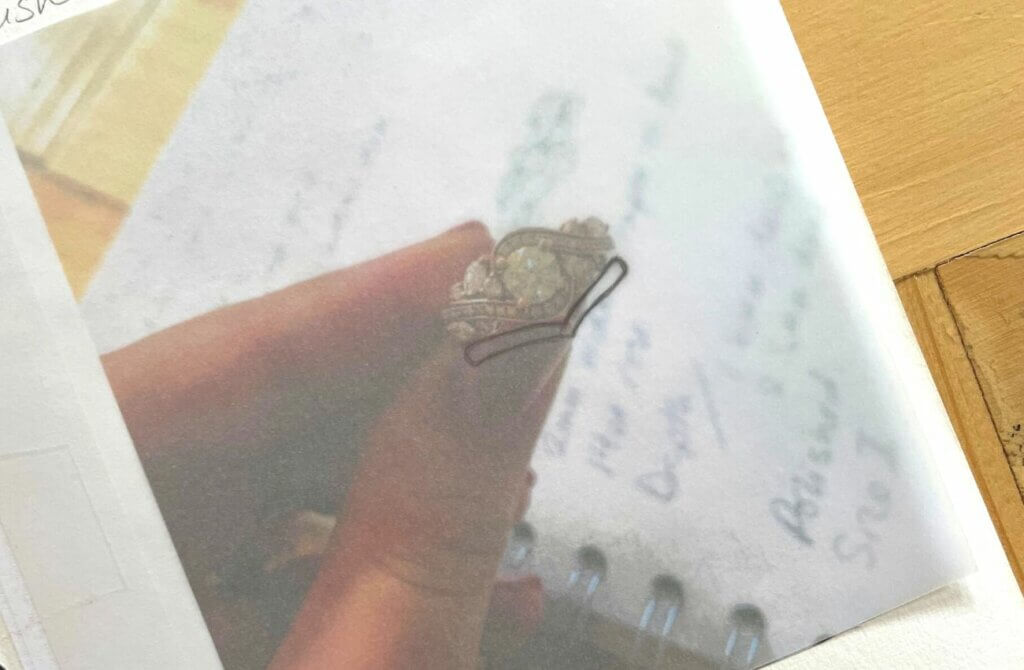 We designed a slim, tapering wishbone that follows the shape of her engagement ring perfectly. The wedding ring has a matching depth at the sides and back to her engagement ring, so when you look down on her finger, the two rings look really cohesive and made for each other.
We 3D scanned her engagement ring and modelled the fitted wedding ring around it so she was fully able to visualise the two rings together. We also produced a resin for her to try on to check the size.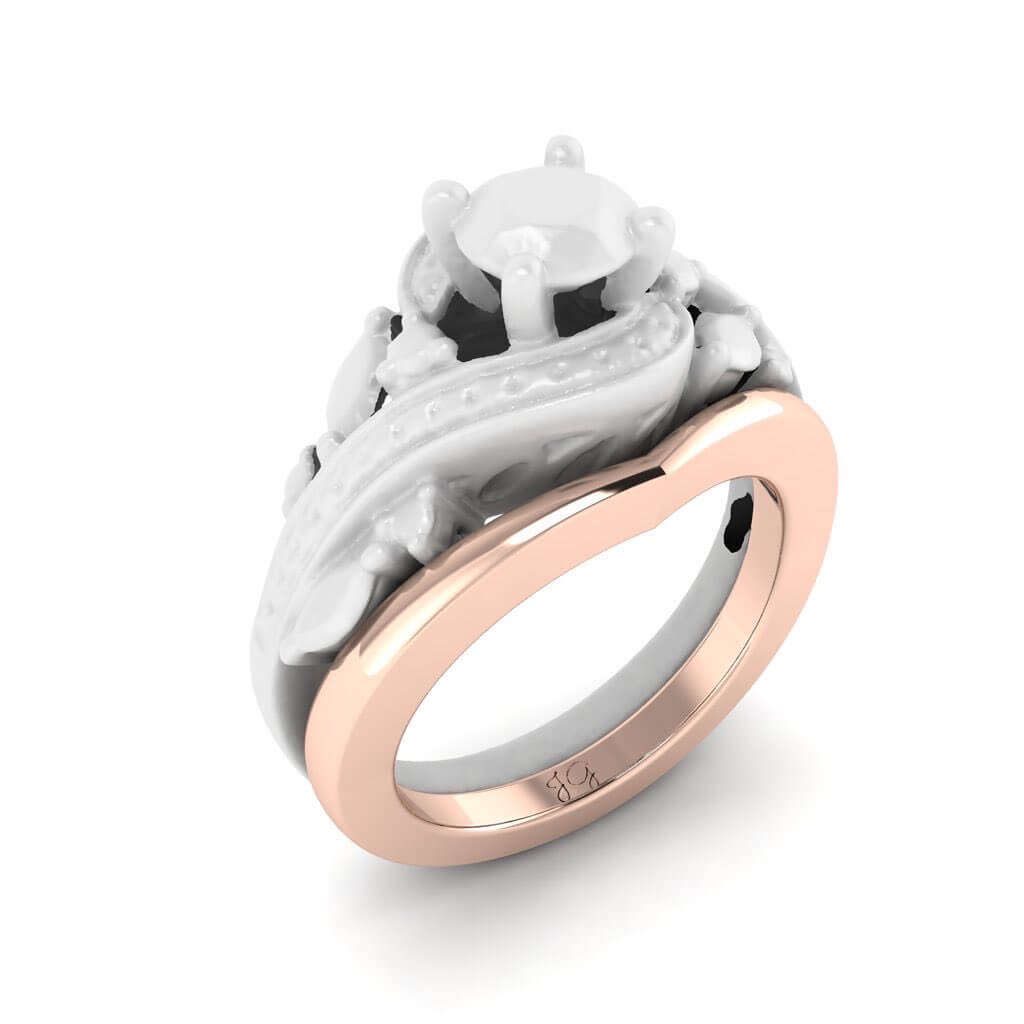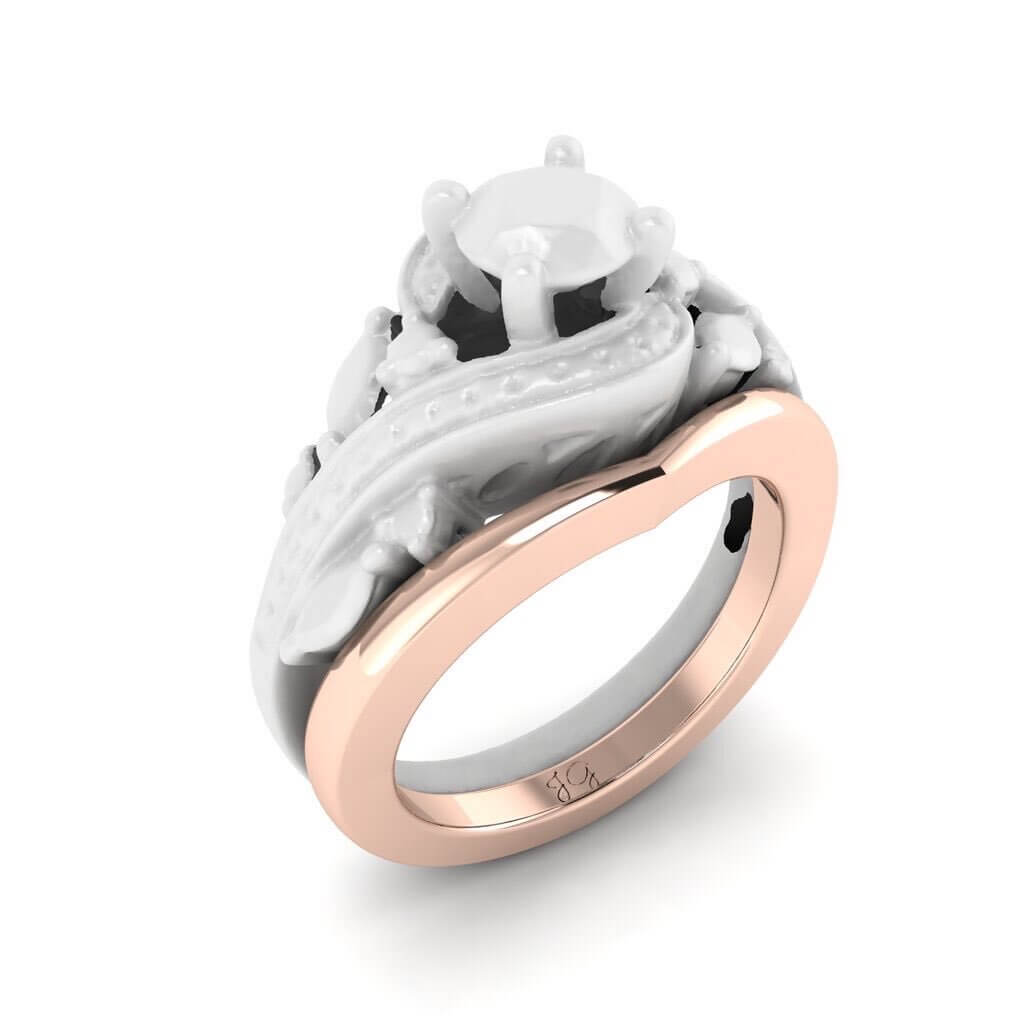 The wedding ring deepens towards the front to balance with the heavy engagement ring and to help stop any potential spinning.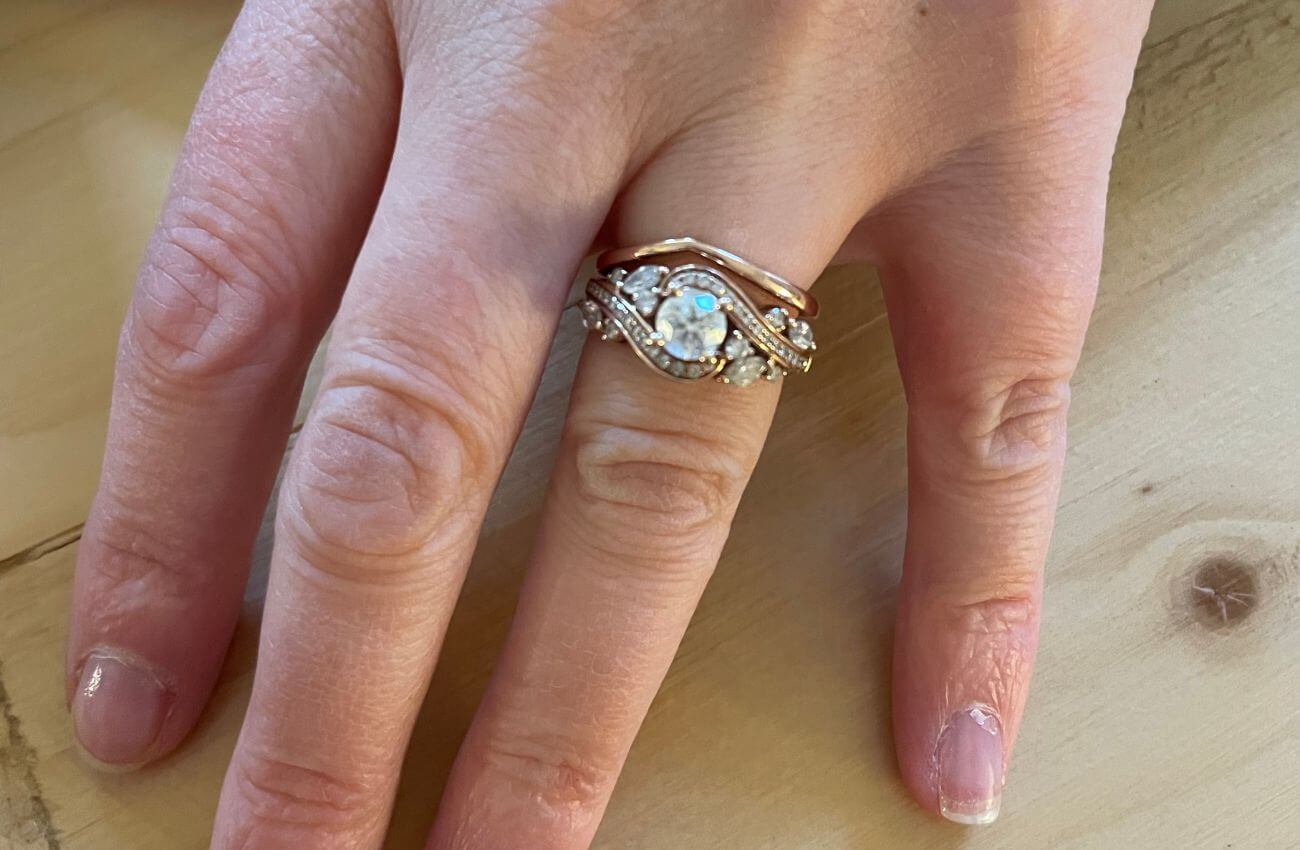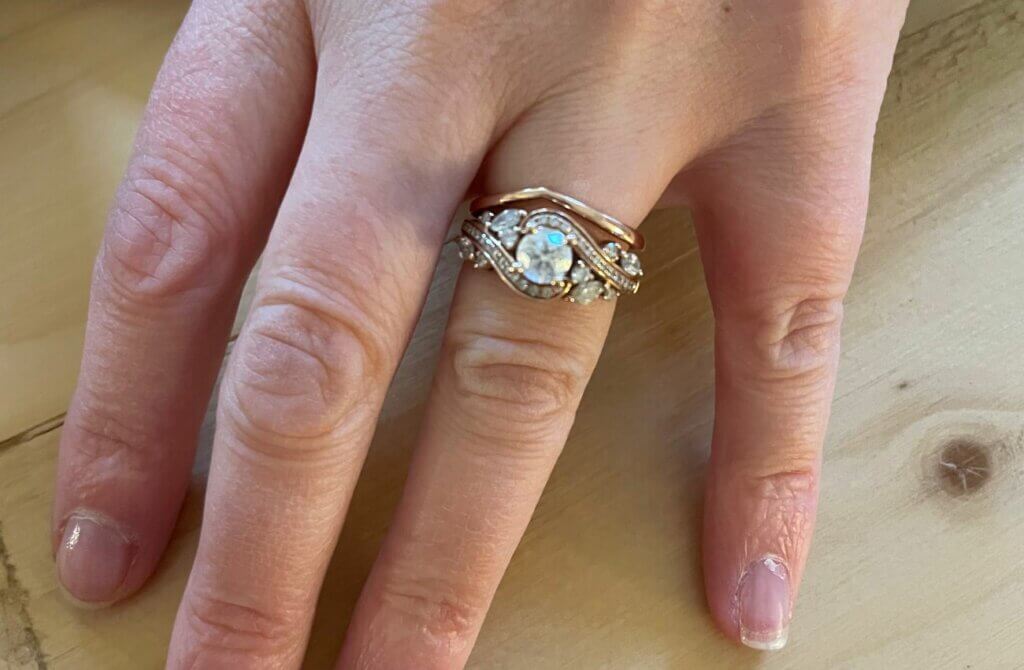 The wishbone shape is a great option as a fitted band as it looks intentional and elegant when worn in it's own. Curved shapes to sit alongside settings give a more snug fit but look like they are missing their partner when worn on their own.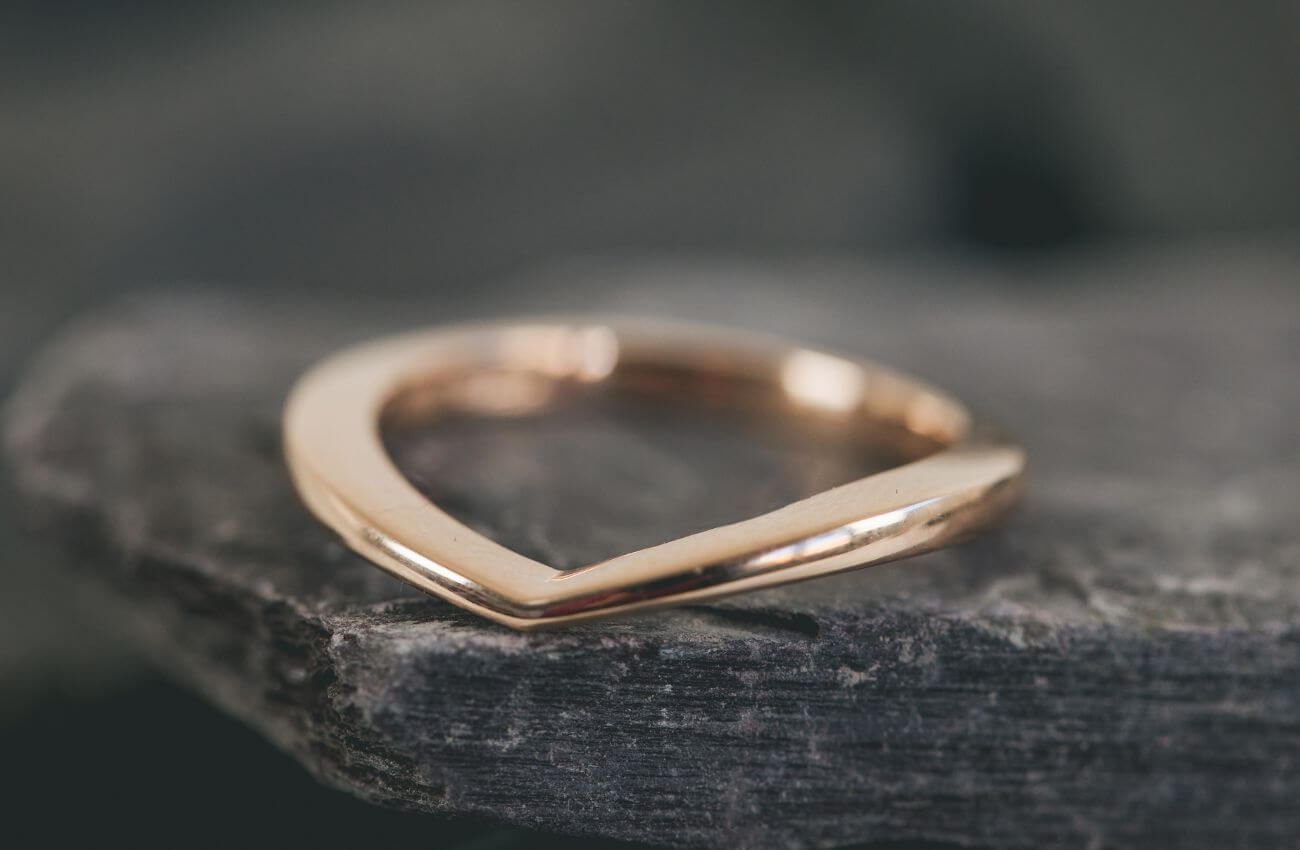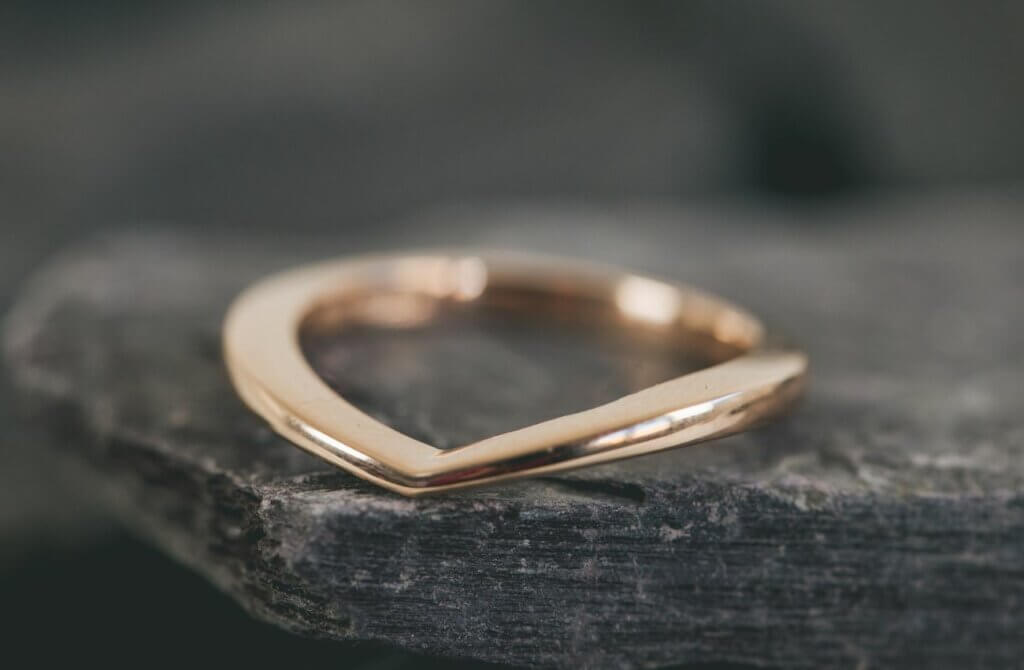 We then talked about Nathan's ring. He still lives in America and they are in the process of merging their lives together so she was doing this solo – she wanted his ring to be a surprise and full of meaning to them both. This transatlantic couple have very happy memories of visits to the Scottish highlands, especially the areas around Lockness. I took elements of the skyline from their holiday photos and merged them together to create a skyline to use in his design.


We again used CAD for his ring so he was able to visualise it, and try on a 3D print to make sure the size was right. This is very important in a ring that has a continuous design all around it as resizes would be very challenging without disturbing the accuracy of the landscape.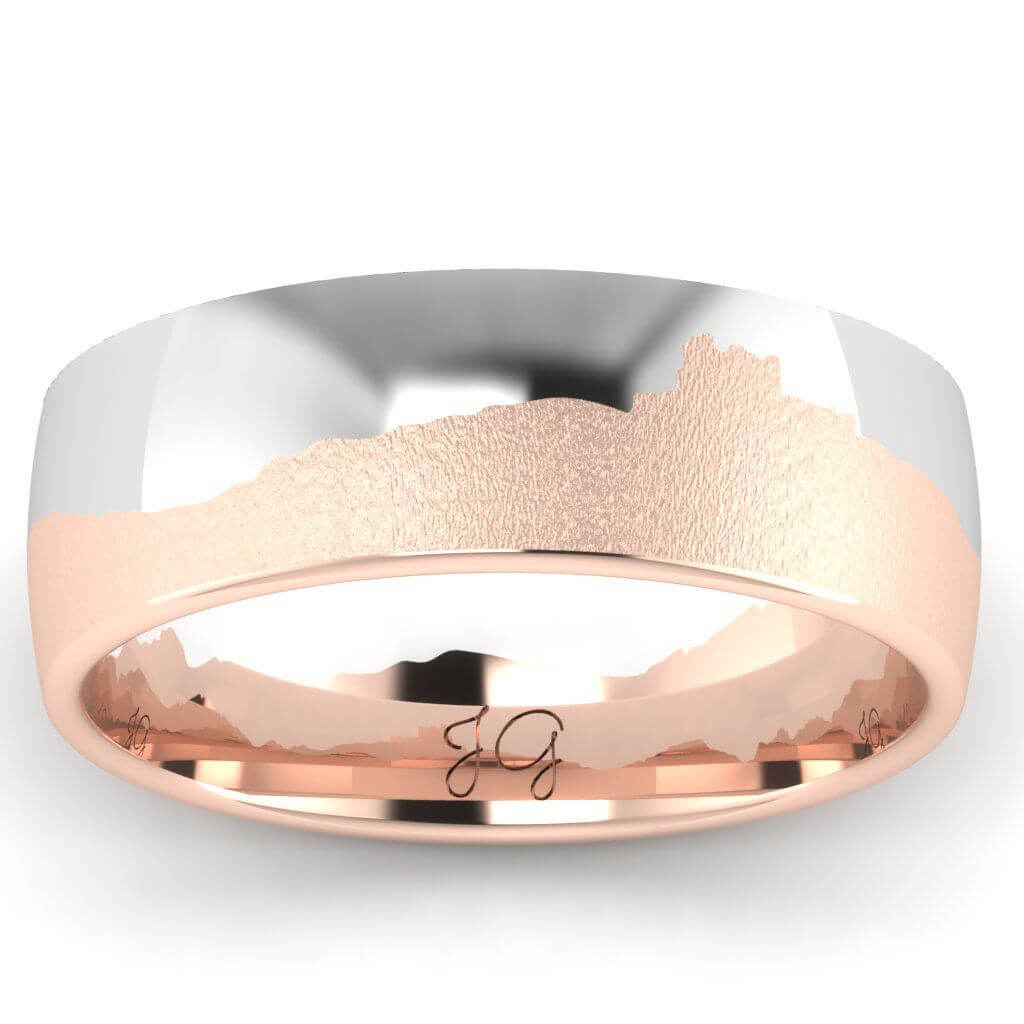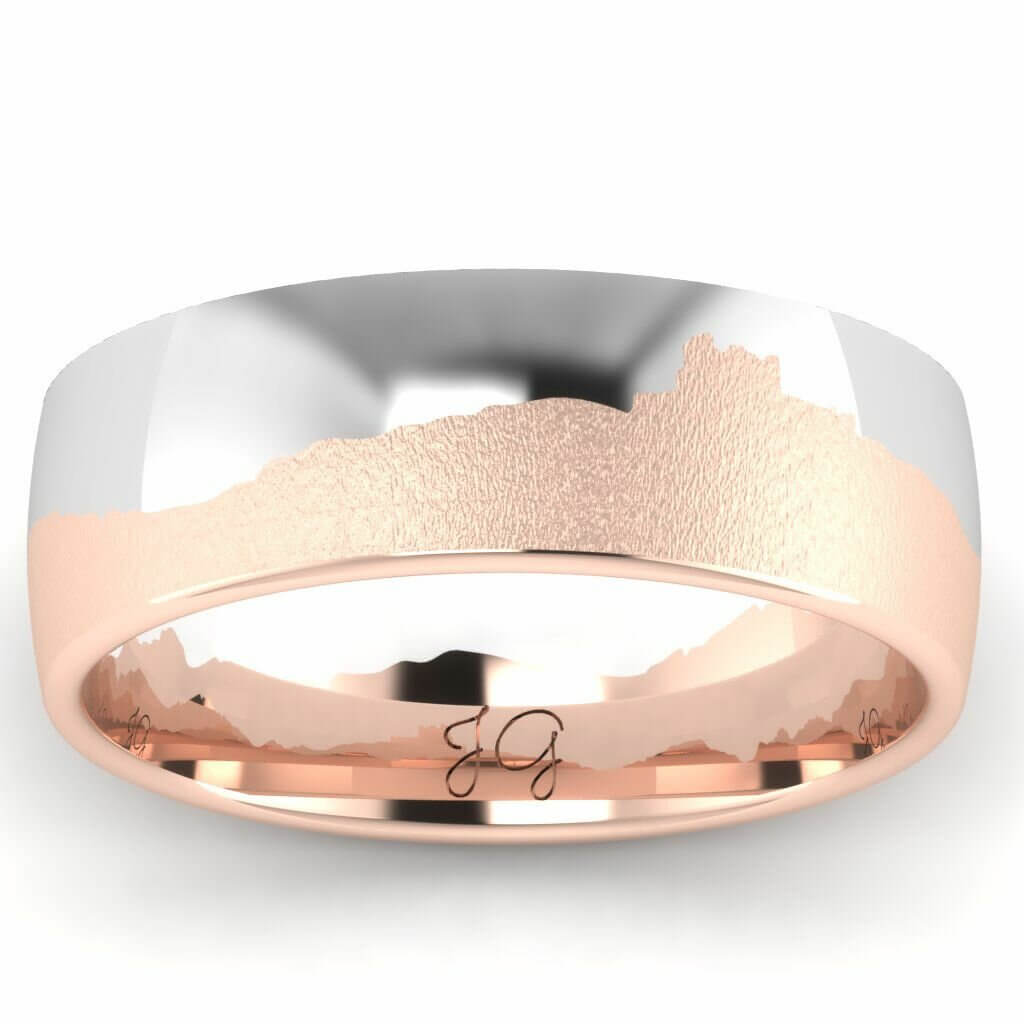 The rose gold half of the ring is in this silhouette, with a brushed finish to capture the earthy, rugged landscape. We made sure to include the silhouette of Auchindoun castle, which is very special to the couple. The sky itself is depicted in natural, unplated, polished white gold to contrast the rose gold landscape.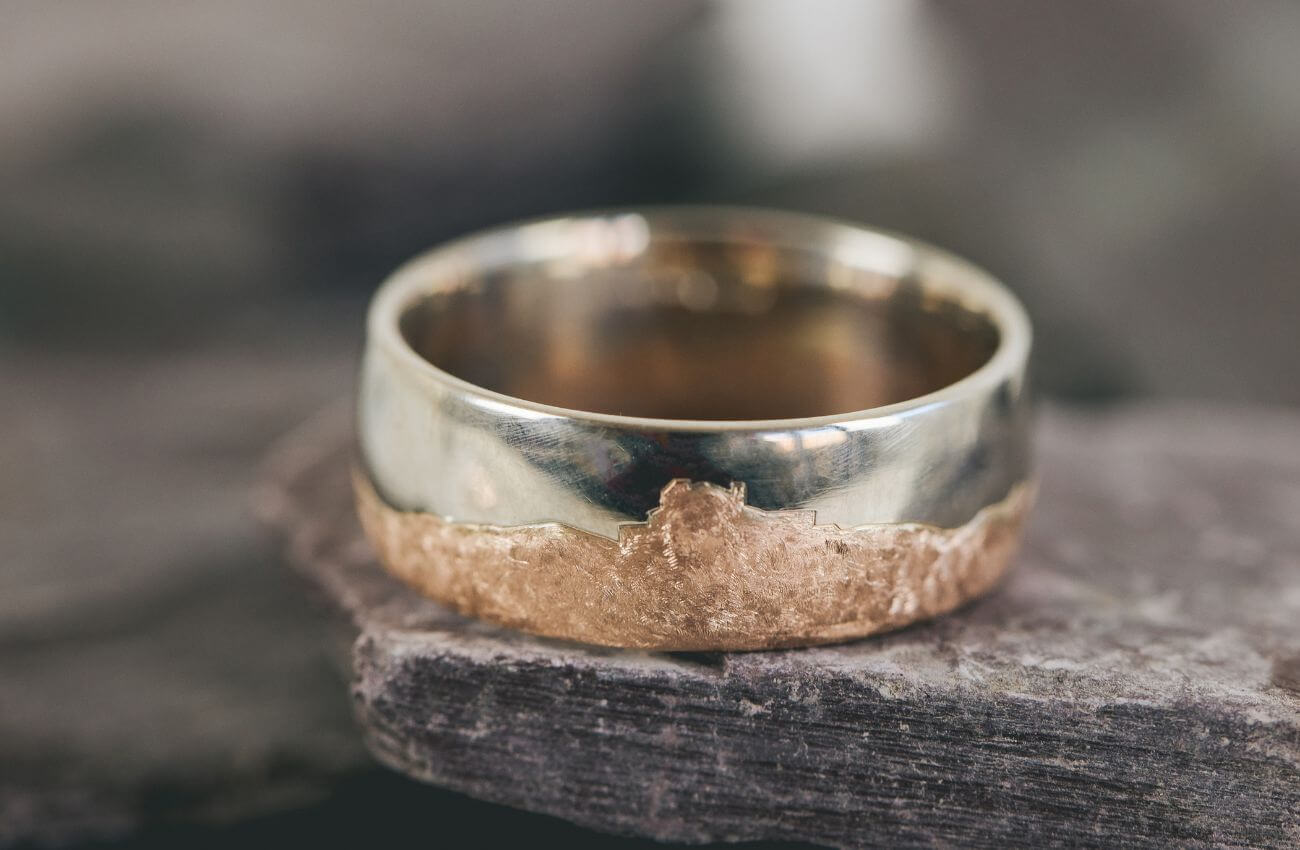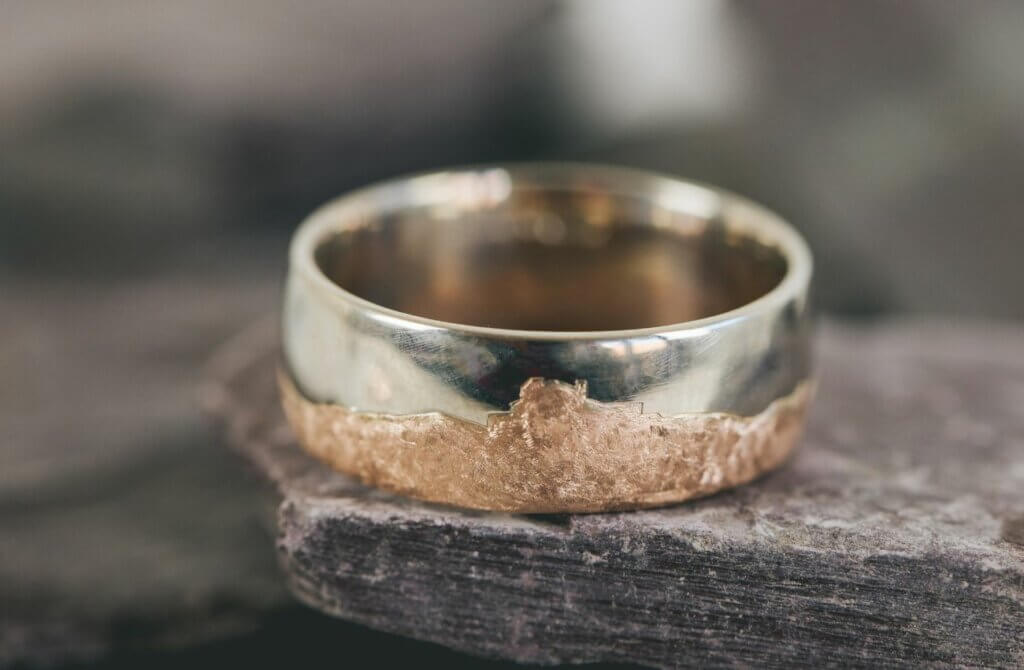 This has to be one of my favourite wedding ring designs to date – packed full of meaning, shared history and dreams for their future together. I was hugged on collection, so I know we got it right!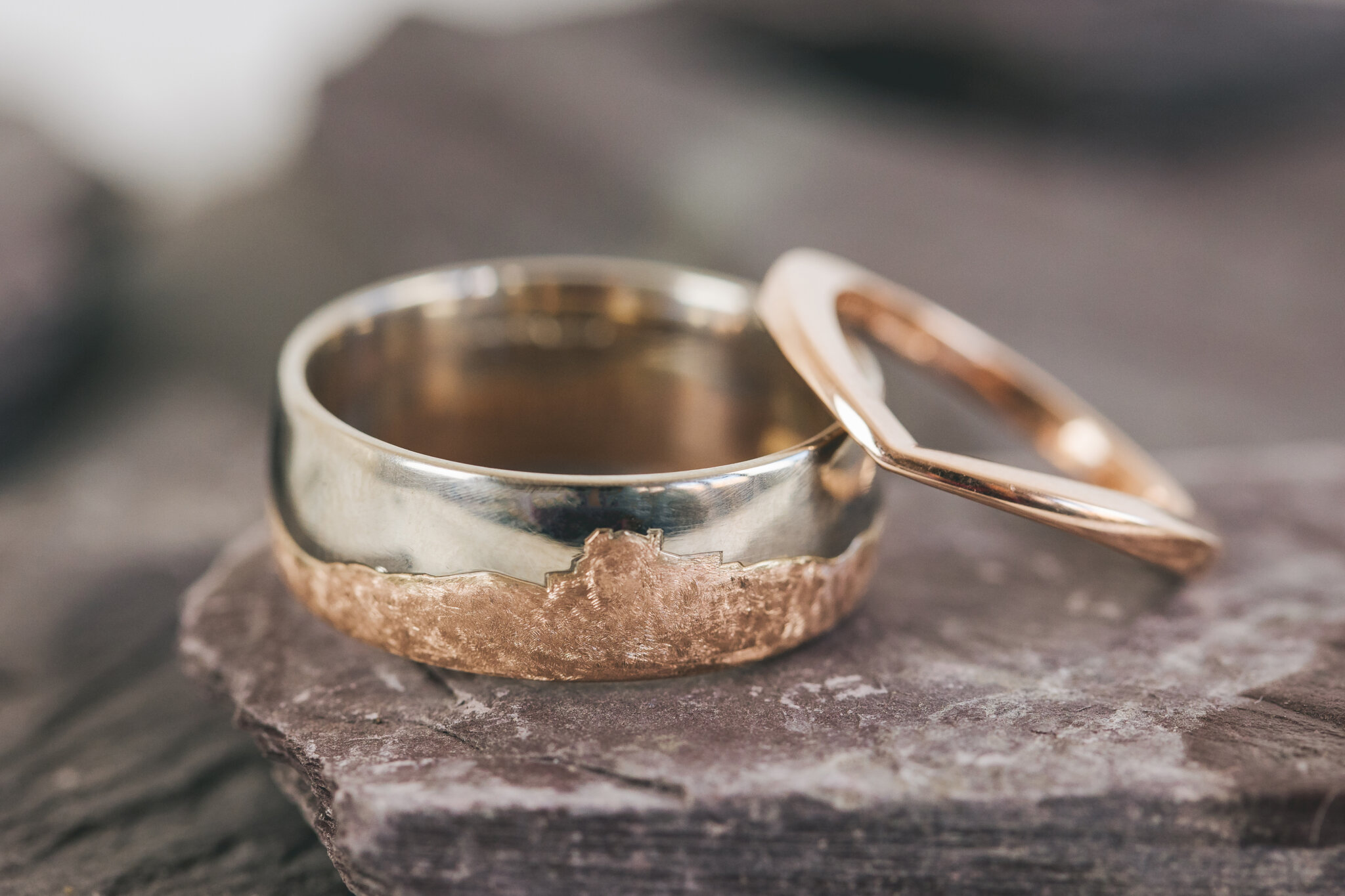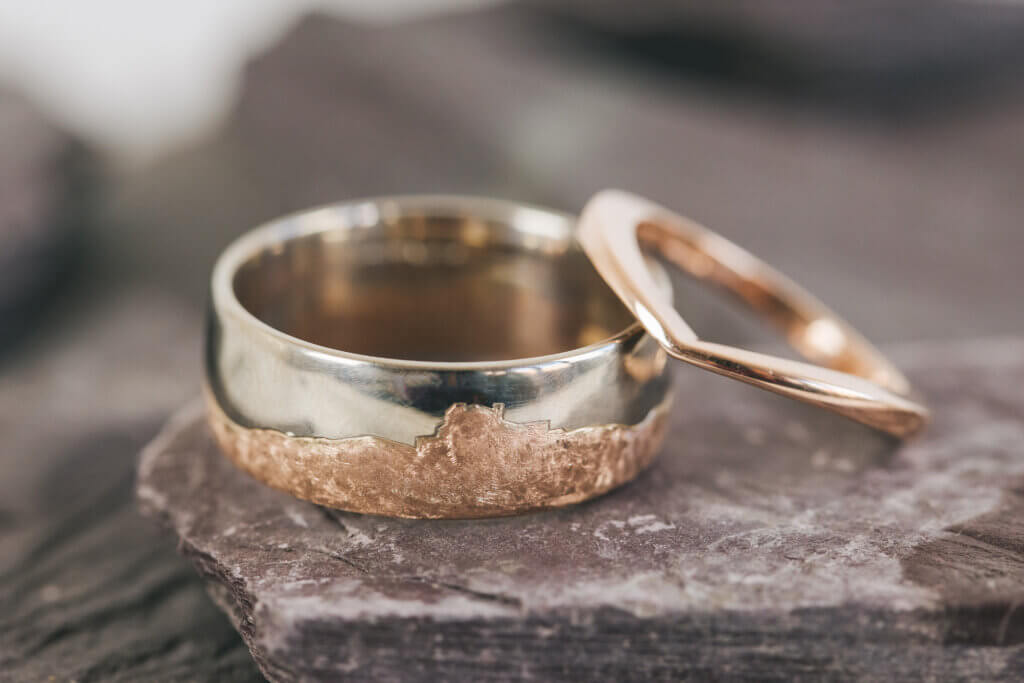 If you would like to discuss designs for your own completely unique wedding rings that the tell story of your love story, I would love to hear from you. Click here to contact me.
To find out more about the design process and get further inspiration from my previous projects, take a look at my wedding ring page.