Navin got in touch because he wanted to have a special and very unique set of earrings designed and made for his wife for Christmas. They'd had a tough year while she underwent treatment for cancer, so he wanted to treat her to something special.
The initial message outlining his idea really intrigued me – he wanted dangly earrings in the shape of a frog, with their son's birthstones (diamond and sapphire) for the eyes. I drew up the idea I got from this initial communication as a starting point: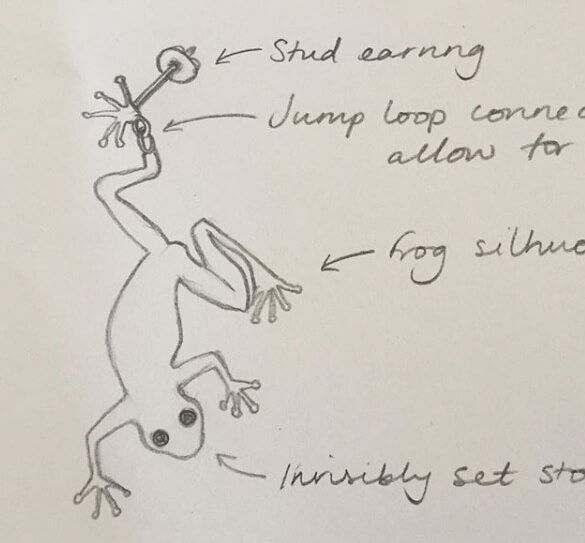 On receiving this initial concept, Navin fed back that he would prefer a side profile head with just one gemstone eye – one earring to have a diamond, and the other to have a sapphire to represent his two sons (April and September birthstones). He also wanted the frog to be sat in a yoga position, with the hands reaching up above its head. I went back to the drawing board and drew up the second draft design: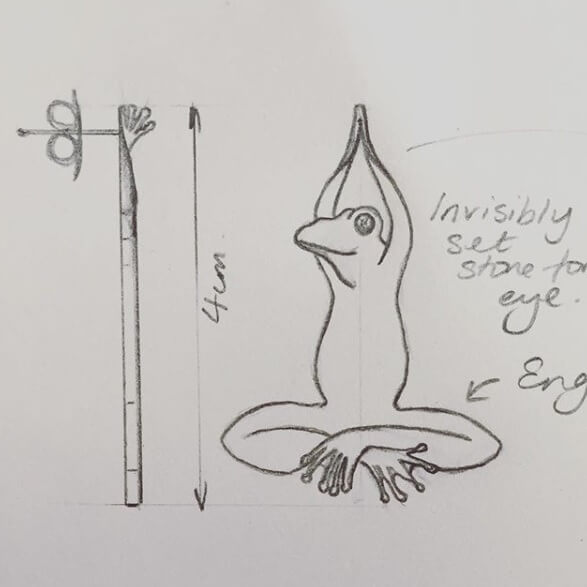 I'm really pleased with how the hands twist round to create the area for the ear stud to be joined to. There is something really satisfying about the triangular form this design has as they will swing really elegantly when worn.
I began by sourcing some 1.5mm brilliant cut stones – one blue sapphire and one H SI diamond. Even stones this small have the same number of facets as larger stones! These add a lovely bit of sparkle to the otherwise metal-focussed design. Here are the finished earrings: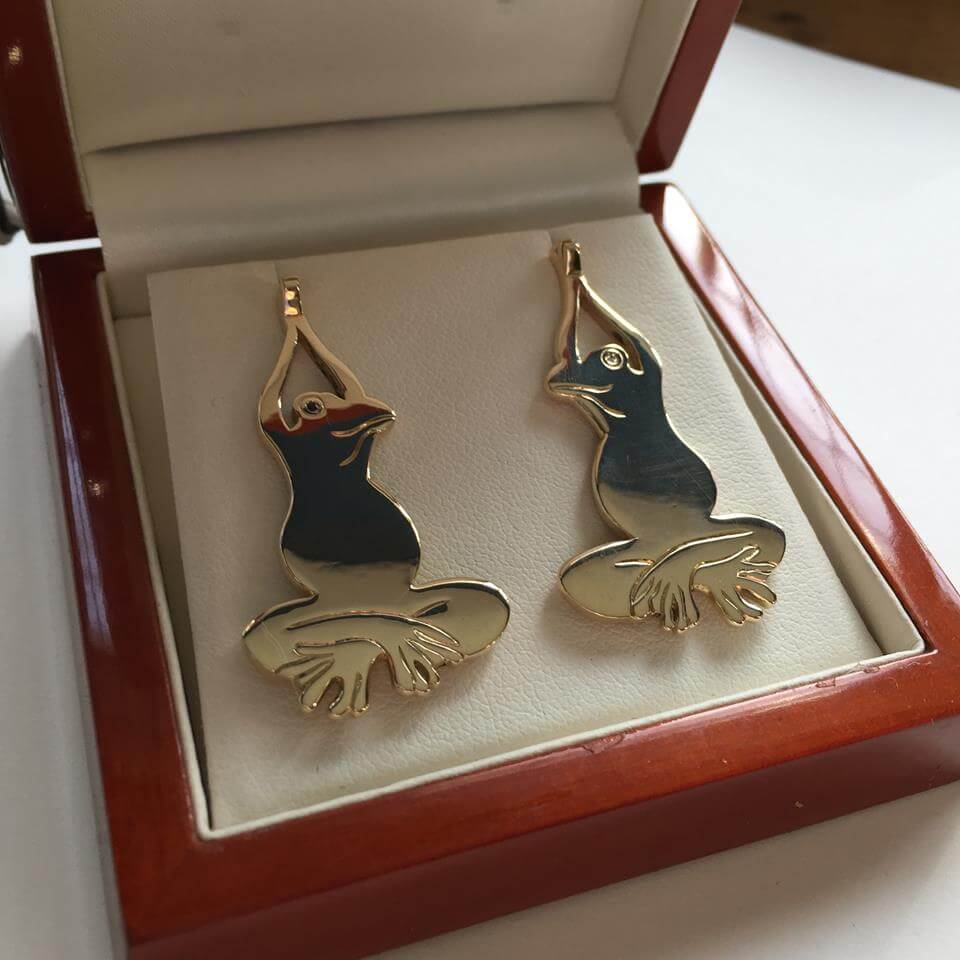 These are some of the most interesting earrings I have had the pleasure to work on, both because the design is so quirky and because they had been devised with such love and attention to detail, and I'm really pleased with the result. Most importantly, Navin and his wife are happy with the end product and I am sure she will get great pleasure from wearing them.