As a local business, I am pleased and very proud to have recently designed Ampthill's new Mayor's Consort chain celebrating the town's rich history.
---
When Ampthill Town Council needed to replace the Mayor's Consort chain, they approached me to commission a new design.
Ampthill has a rich and varied history, from its notable association with Henry VIII and the ill-fated Catherine of Aragon to its interesting connection with New York state.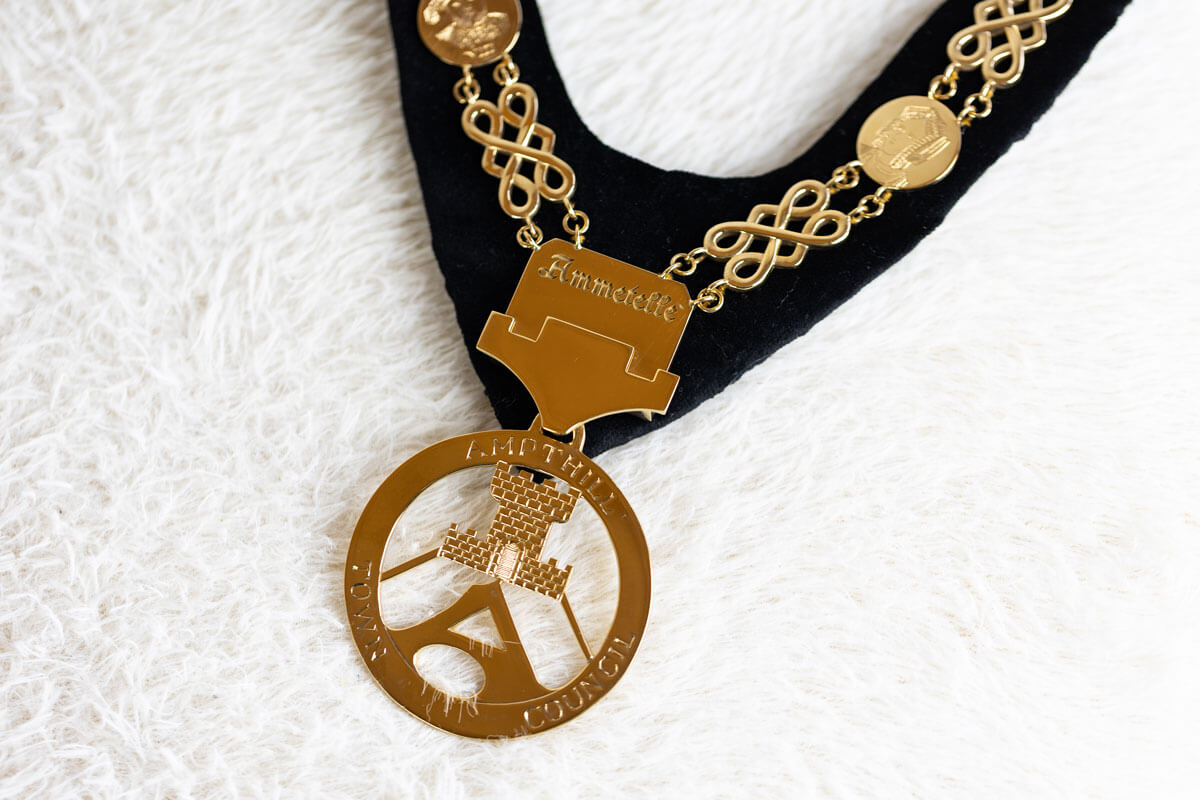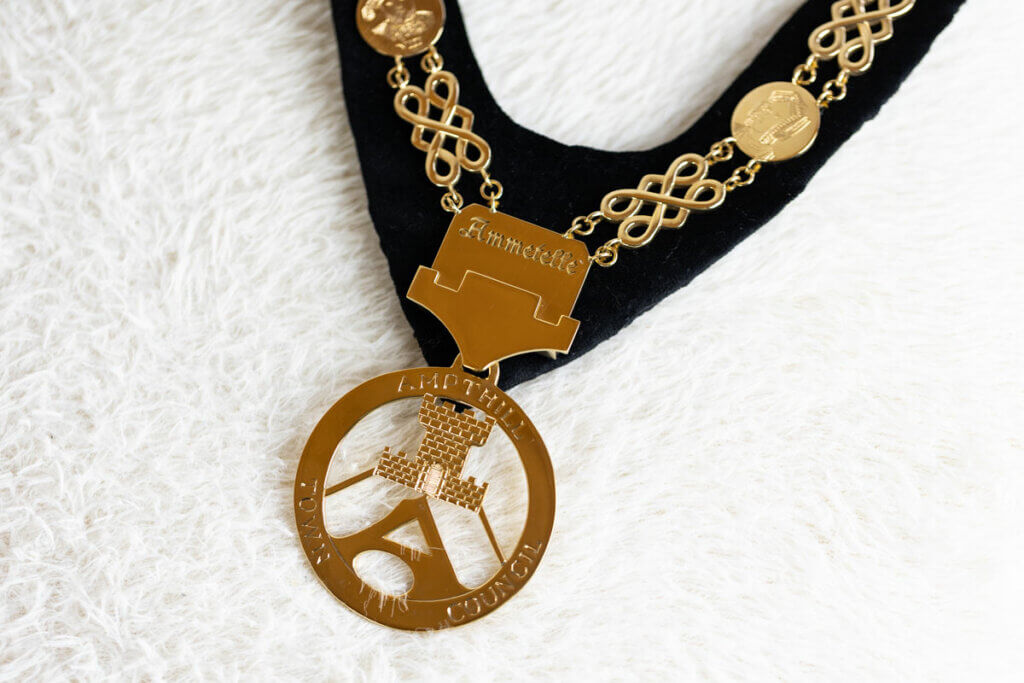 The current chain had seen better days and wasn't befitting of the town's history. In the early stages of this design, The Mayor's Consort at the time of design, Maggie Fuller initially told me the old was a little underwhelming to say the least and was affectionately referred to as the 'swimming medal' by her family.
There is a strong sense of community and pride in Ampthill, and I wanted to ensure we celebrated this with a new chain that could last for generations to come.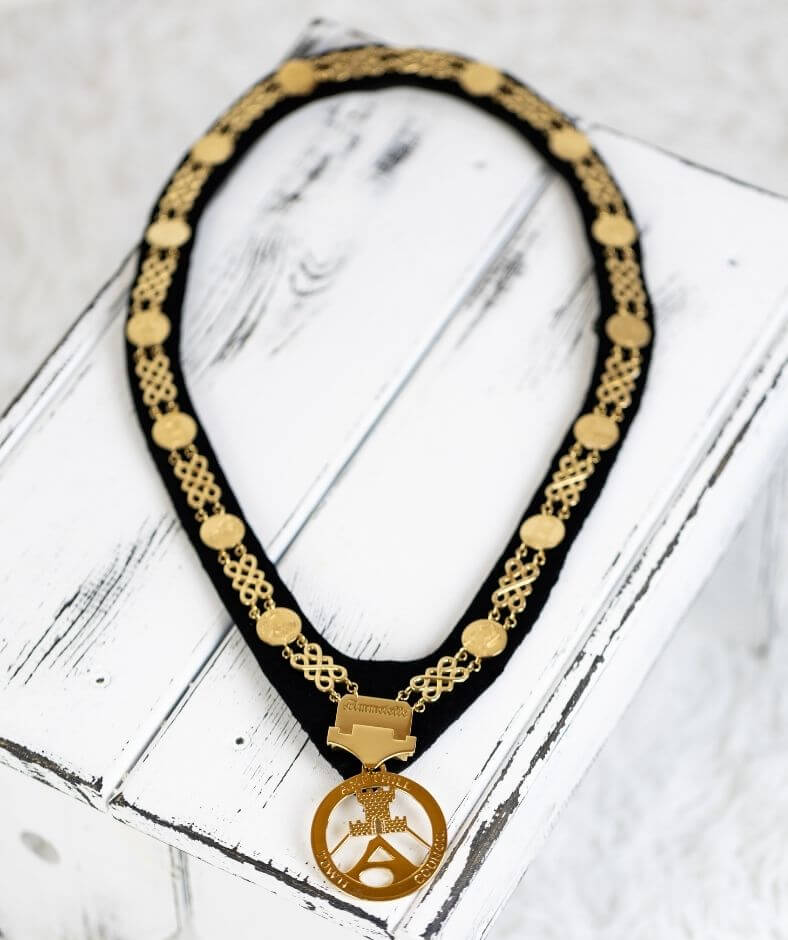 The new design features a series of representations from Ampthill's history that were hand-drawn by myself and then engraved by my preferred professional engraver, Perry Lewis. The pictorial designs include the many landmarks and famous residents of Ampthill, which has a history punching well above its size as a town.
Having lived in the town for many years, and being married to my husband Marc who's lived here for most of his life, designing the new Mayor's Consort chain was an absolute honour.
I worked closely with Ian Titman (Mayor at the time of design), Maggie Fuller, and the council to understand which parts of the town's history and landmarks should be included. From the initial sketching stage to the final drawings of each illustration, it was important to design a lasting piece they could proudly hand over with each Mayoral term.
Our engraver, Perry did an outstanding job of bringing the illustrations to life and I'm particularly proud of the depiction of St Andrews Church where my husband and I got married.
Situated inside the church and also represented on the chain is the monument to Richard Nicolls, who was born in Ampthill and became one of the first governors of New York.
---
To learn more about our services, which cover a wide variety of jewellery, from wedding and engagement rings to earrings, pendants and more niche designs such as this example, visit our bespoke jewellery design page.
All photos of the consort chain below provided by Ampthill-based Red Peacock Photography