Here's a ring I'm really excited to be able to share with you – my own husband's mixed metal wedding ring.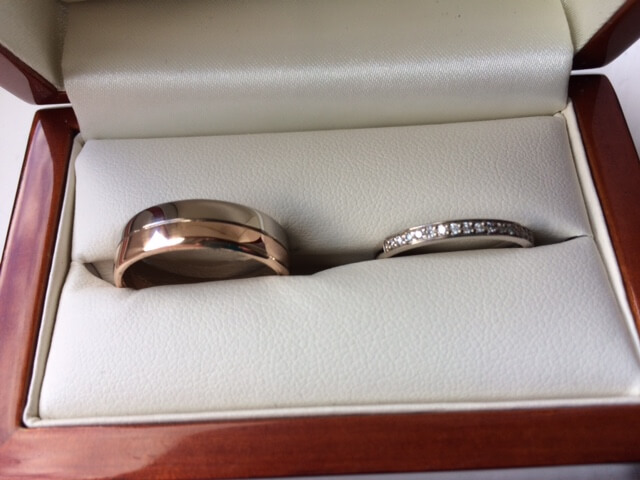 Like a lot of men, Marc had never worn a ring before so was quite daunted with the prospect of whittling through the infinite options available to design his perfect wedding ring. However, being engaged to a jewellery designer helped him to form an idea of what he liked!
The Wedding Ring Design Process
Metal choice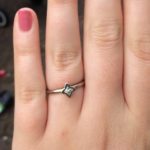 We had spent hours discussing precious metals and gold in particular because of our shared love of natural materials so his metal choice was very easy. He wanted to match the natural, un-plated 18ct white gold of my engagement ring (which he very cleverly ordered from my favourite jewellery designer!) but liked the idea of a mixed metal ring.
One of my personal favourite combinations of metal is non-rhodium plated 18ct white gold with 9ct rose gold. The dark, gunmetal-tone of the white gold next to the coppery wa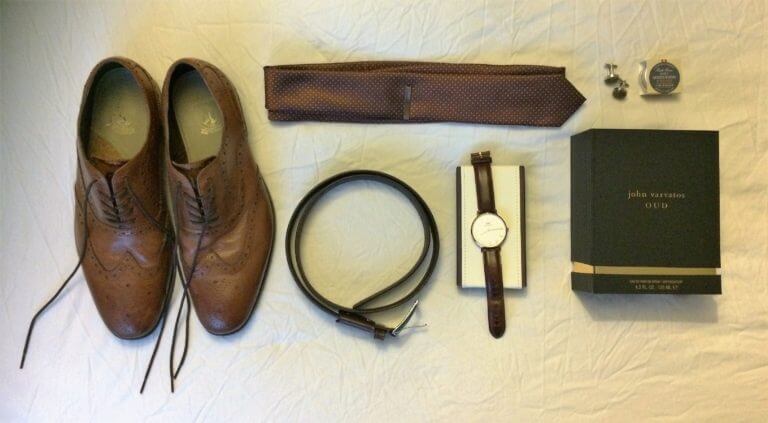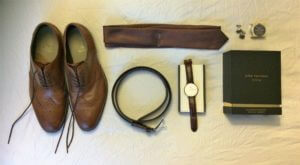 rm tones of the rose gold compliment each other so beautifully. He fell in love with this combination too so that was the first decision made! Marc has rich auburn coloured hair and a golden complexion so this warm pairing of golds looks great on his skin tone. The copper hue formed the basis of our wedding colour scheme too! He went for a copper coloured tie with copper tie clip to match his rose gold watch and brown leather accessories.
Design
We looked at traditional mixed metal rings which often have a band of one colour sandwiched in between two slim bands of another colour. Although Marc didn't want a really 'out there' design, he wanted it to be a "bit different" – well, why not when your Mrs is going to make it from scratch for you!
We found a ring in a high street jewellers that he really liked when he tried it on – the ring was split into two equal bands with a saw cut line separating the two halves. Although this high street ring was one colour of gold with contrasting finishes either side of the line, it gave Marc and a good idea of what a mixed colour ring could look like in this style. We had a design he liked!
Width and Profile
The next decision to make was the width and profile of the band. Marc had started to notice other men's wedding rings much more and saw a trend for wide chunky rings but he knew that wouldn't suit him. Equally, he didn't want to risk it looking too feminine if it was too slim. The only way he could make an informed decision was to try on different width bands to see how they looked and felt on his hands. He tried on a 5mm ring with a flat profile and liked the look of it on his hand, but didn't like the sharp edges of the flat shape. In the end, he opted for a Reverse D profile with softened edges, which means that the inside is curved for comfort and the edges are gently curved too. These curves, however, tricks the eye into the believing the band is slimmer than it actually is, so we went for a 6mm wide band to give the look of 5mm overall.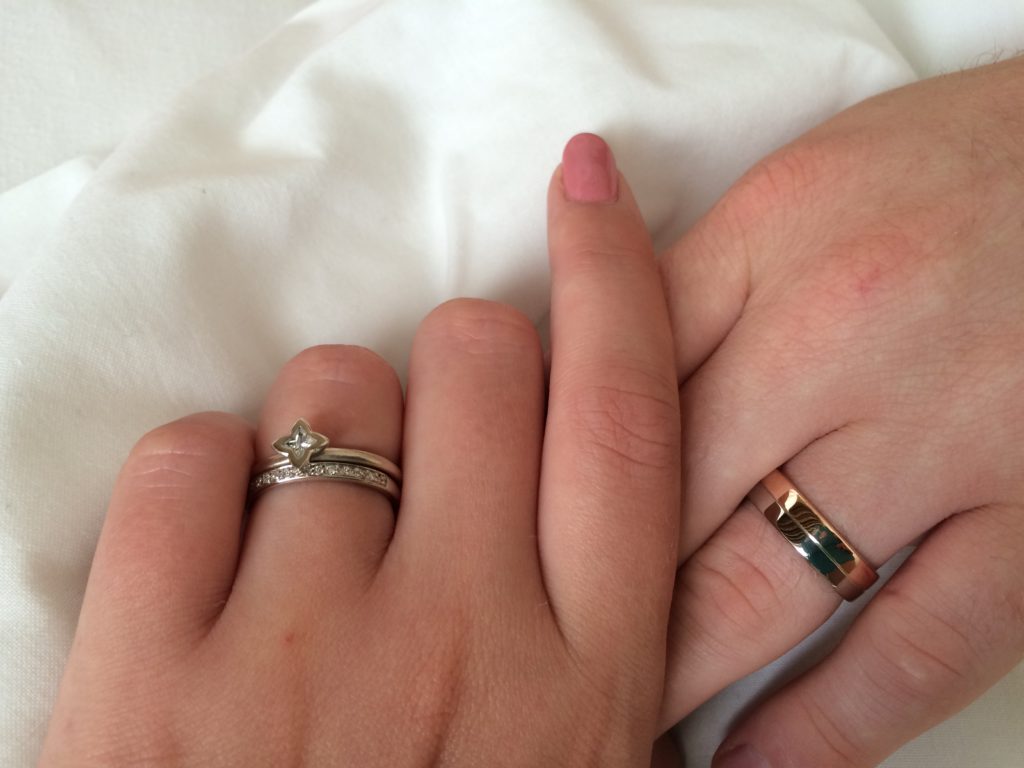 Finish
Finish wise, Marc has always been drawn to matt textures. We talked it over and he opted to go for polished in the end when he understood that with wear, a polished finish will end up as more of a dull shine as it collects small bumps and scuffs. As his ring is fairly wide, he understood that the first few scratches might be quite eye catching. Scratches essentially create a polished line in the ring, so if the ring is polished anyway, these scratches will stand out less than in a matt finish.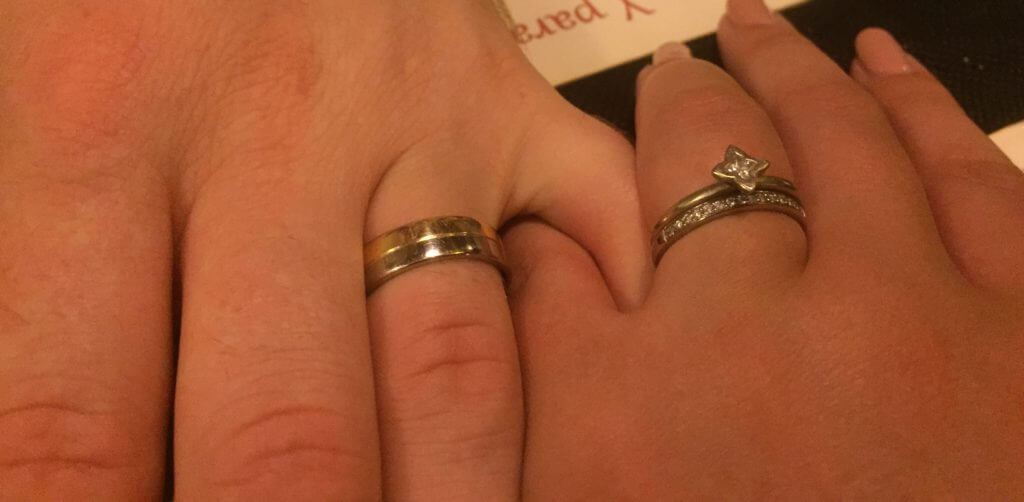 As you can see from this photo from our honeymoon in Barcelona, he has already collected a few scuffs. But as I keep reminding him, each mark is a reminder of the life the ring has had. Rings should be loved and worn and be allowed to collect these small imperfections. A well-made ring can withstand a life time of this abuse!
I'm immensely proud of the ring and it means a lot to both of us that I made it especially for him. Marc is proud that he managed to make all those decisions to design it too! This is a task that daunts a lot of people (not just grooms!) and understandably so as the choices can seem overwhelming. I pride myself on breaking the process down into manageable chunks so one decision is made at a time. This is the normal run of things:
Ring size
Metal choice
Width and profile
Finish
It is amazing how many people who think they are terrible at making decisions (Marc included!) suddenly find they have strong ideas when the choices are broken down for them in a manageable way.