Jenny approached me to redesign some old but incredibly sentimental jewellery her husband had given her in their early days, along with some jewellery her mother had left her. She wanted to melt down the gold and reuse the stones in more hardwearing jewellery she could wear and enjoy again. She also had a beautiful smokey quartz stone a friend had given her, so we began by grouping the pieces together by combining stones that worked well together.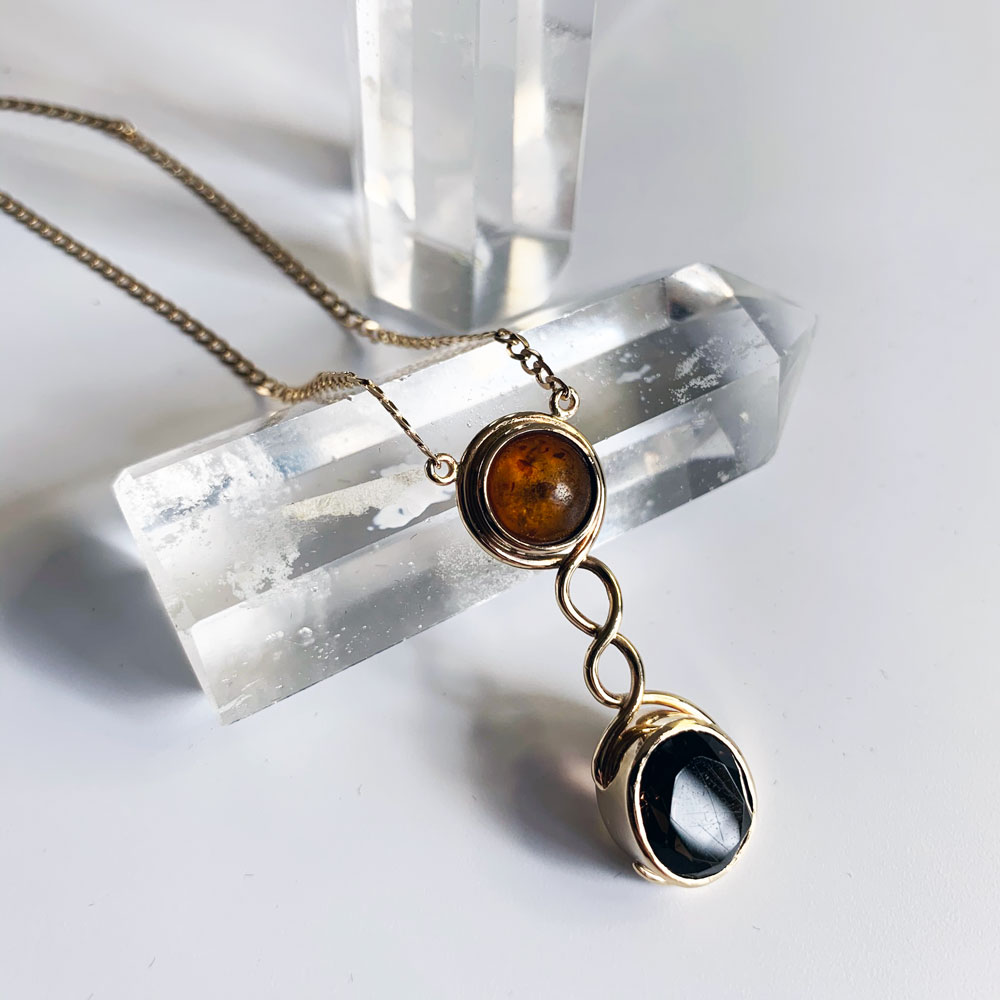 We melted down the metal of her original jewellery to create this pendant, and combined the warm, autumnal tones of the amber and smokey quartz. She was inspired by a previous design of mine as a starting point, but we made it completely unique to Jenny.
Next we paired up these two beautiful star rubies with opals and set them in simple bezel settings. Star Rubies are a rare variety of ruby, which display a magnificent six-rayed star that seems to glide magically across the surface of the gem when moved. This is caused due to an optical phenomenon known as "Asterism". Opals too have an ethereal glow, so these stones work so well together in this easy to wear pair of stud earrings.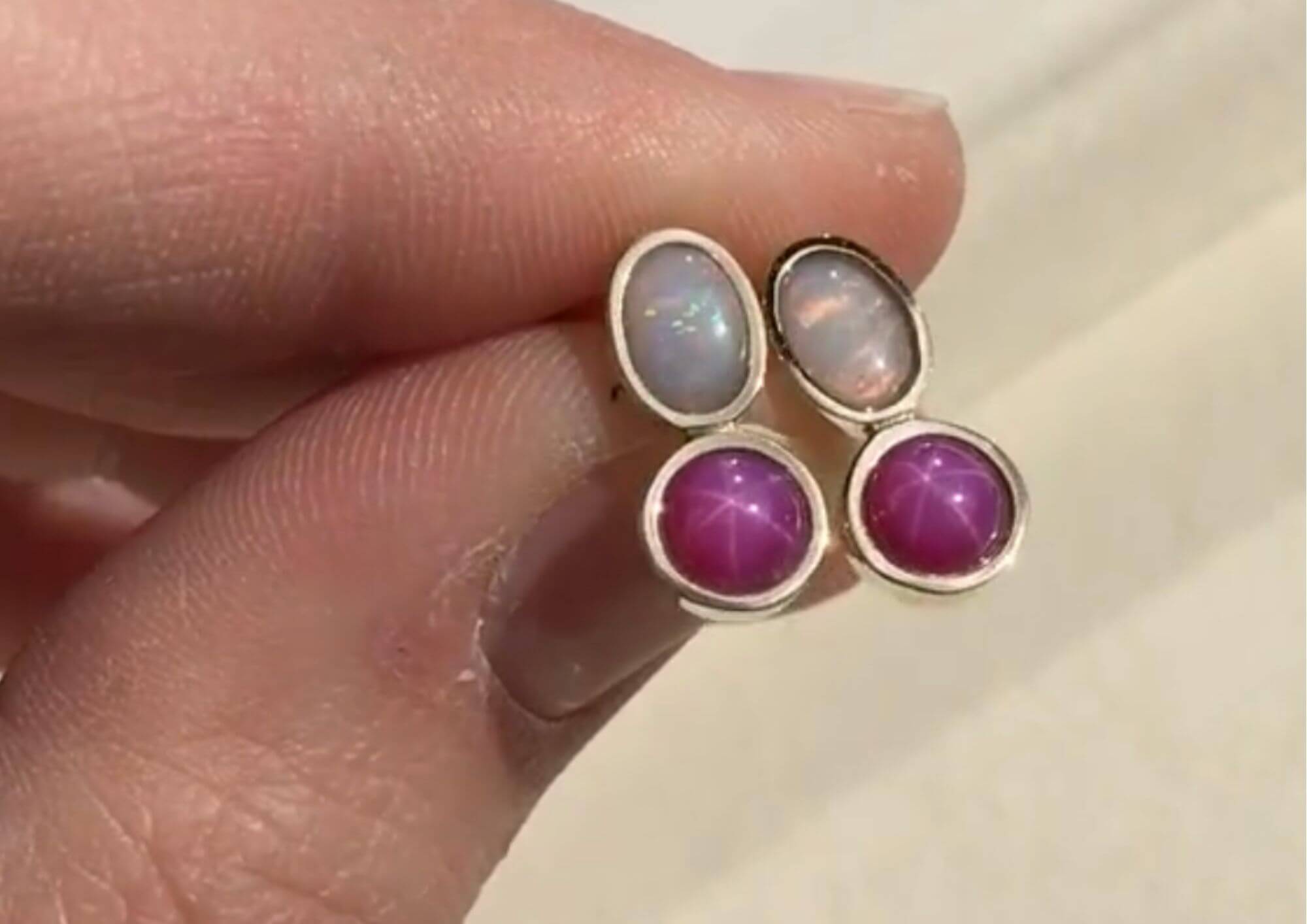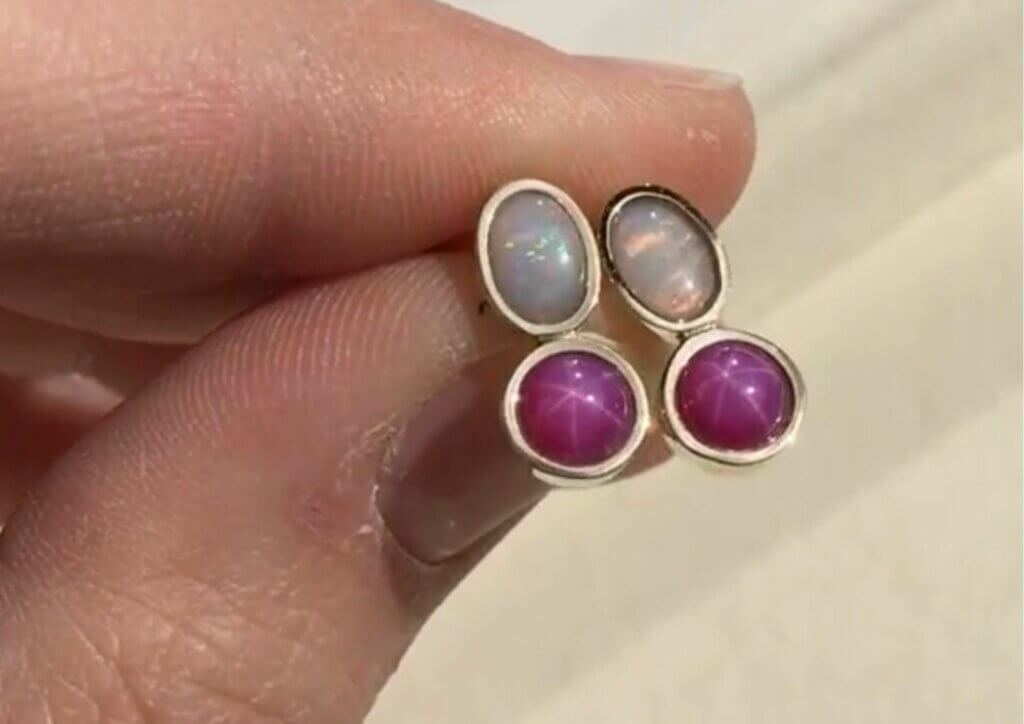 We melted down some of the gold jewellery she inherited from her mother for the jewellery, but we saved some of a pretty cross pendant to create the drop stud for these Tigers eye earrings.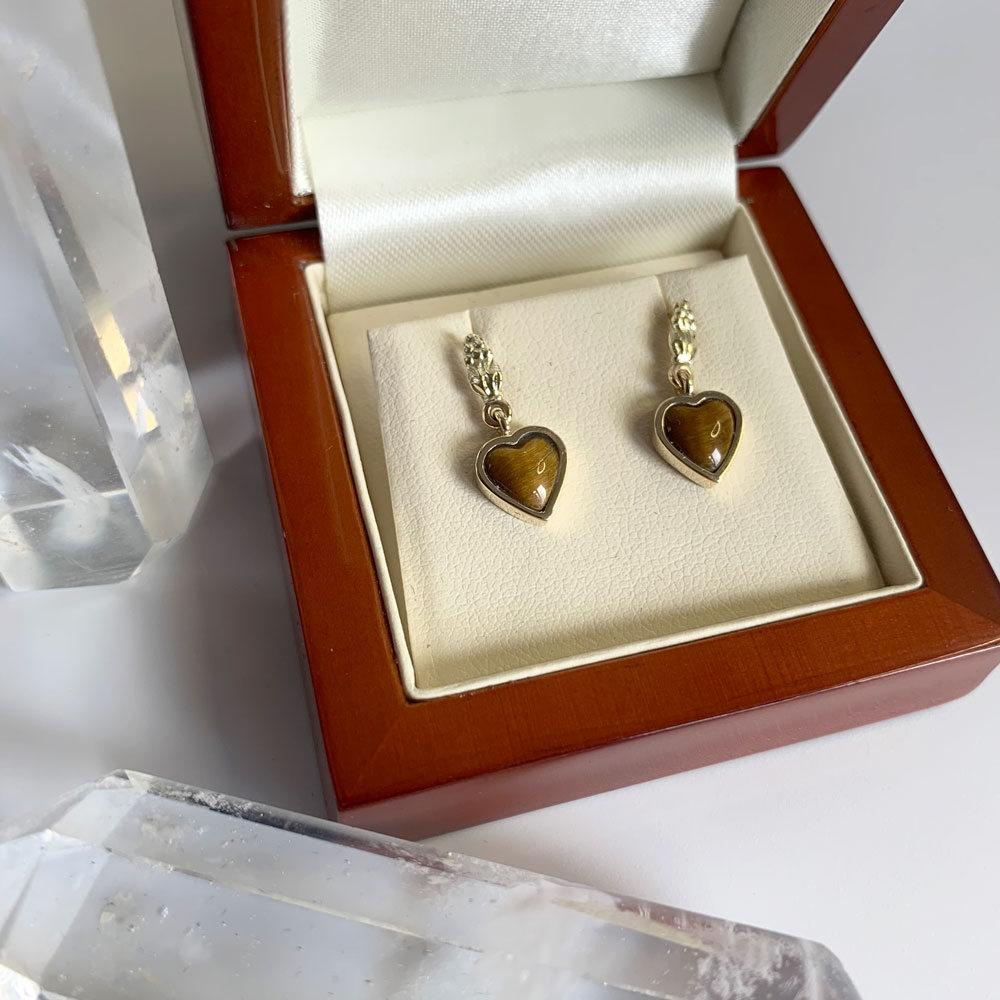 These are my favourite of the three pieces we made for Jenny. I love being able to preserve elements of the original jewellery so there is a nod to the new jewellery's origins.
Jenny wrote the most wonderful testimonial of her experience remodelling her treasured jewellery:
"2020 was the year of my 40th Anniversary. Plans to celebrate by seeking the Northern Lights and enjoying a Husky run in the snow had to be shelved like so many others. Make-up may not survive a face mask but jewellery always does and sitting in my jewellery box were stud earrings gifted by my husband in the early years of our marriage, a stone from a close friend plus pieces left to me by my Mother.
"As if by fate, Jodie Gearing came highly recommended as someone who worked with older, well-loved pieces producing high quality modern jewellery. Working through email, Jodie drew stunning, creative designs, suiting the mature me, which Goldsmith Matt magically crafted using my gold and stones. Subtle elements from my Mothers pieces were thoughtfully added. I now have a beautiful Pendant, and two sets of earrings full of memories. Will I see the Northern Lights and meet the Huskies? Hopefully, whilst wearing my 40th Anniversary present of course!"